Archos is shedding its downmarket reputation while preserving its downmarket price with the release of the G9 series of tablets. Available in 8" and 10.1" form factors and starting at $299 and $369, respectively, these tablets aren't the sluggish, resistive touchscreen slates we've come to expect. In fact, Archos is calling these the 'Fastest Tablet[s] on Earth,' thanks to the premiere of the OMAP 4460 and its two 1.5 GHz Cortex A9 cores. It wins on the numbers but does it have the features and quality to best the likes of Motorola or Samsung?
TI's OMAP 44xO Makes Its Tablet Debut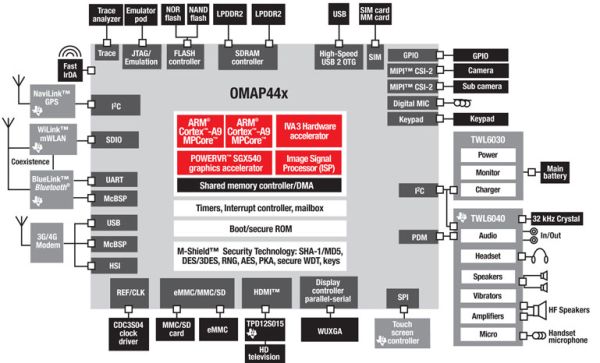 Before we look more at the features of the Archos 80 and 101 G9, let's talk about processors. Honeycomb debuted with Tegra 2 as its SoC of choice. Unlike prior Android releases, the ports to other chipsets seemed to lag. It's only been since June that we've heard about Honeycomb tablets being released with alternate SoCs. First came Huawei's MediaPad with it's Qualcomm cores and now TI's OMAP 4 series is joining the party. This is exciting news not just because of increased clock speeds and varied features, but also because of the opportunity to see real competition between devices in performance, not just build quality.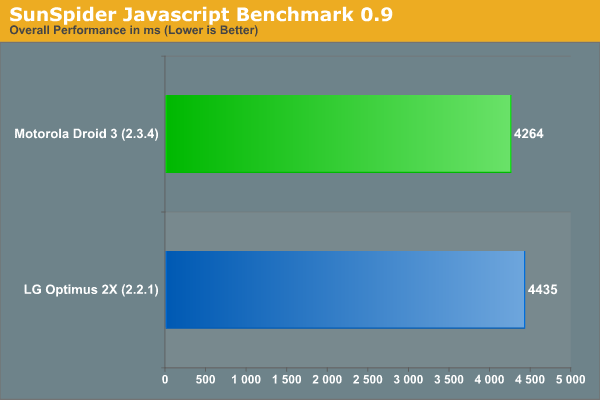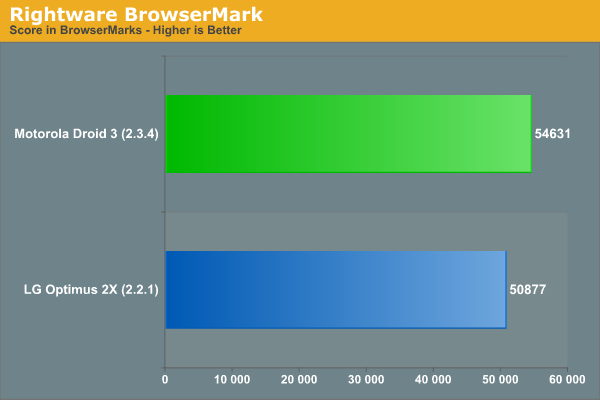 So what can we expect out of the OMAP 4460? We've seen its little brother briefly in Brian's preview of the Droid 3, and performance was impressive. To give you some idea of the performance delta between Tegra 2 and OMAP 44xO, let's peek at the Droid 3's benchmarks versus the LG Optimus 2x, a Tegra 2 Froyo device. In SunSpider and BrowserMark there's a small but clear lead in the OMAP 4430's favor, so we can presume that turning up the dial to 1.5 Ghz should increase that lead. We'll know more about just what kind of lead when we get some hands-on time with these new entrants in the tablet race. And lest we forget, all indicators are that Kal-el, NVIDIA's quad-core ARM chip, is expected to start showing up in tablets this Fall, so Archos might not be king of the hill for too long.
The Archos G9 Line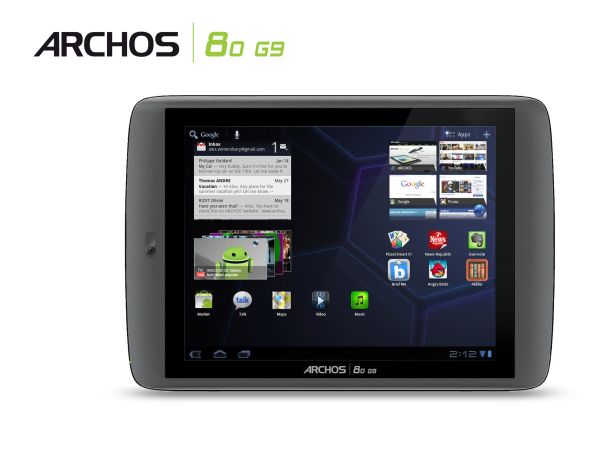 Okay, with that past us, what do the Archos G9's offer to differentiate themselves from the rest of the pack? In a word: girth. Archos has opted to outfit their new line with optional mechanical hard drives and advertise the thickness of their tablets as a feature thanks to the room to fit more into their cases. Weight obviously increases, but the option of carrying 250GB of media with you has its benefits on these WiFi-only devices. If you do want to roll 3G, the device's software supposedly supports a wide variety of USB mobile broadband adapters, an unexpected treat we'd be glad to test out. Archos does advertize a 3G module that will be available that matches the G9 series' aesthetics.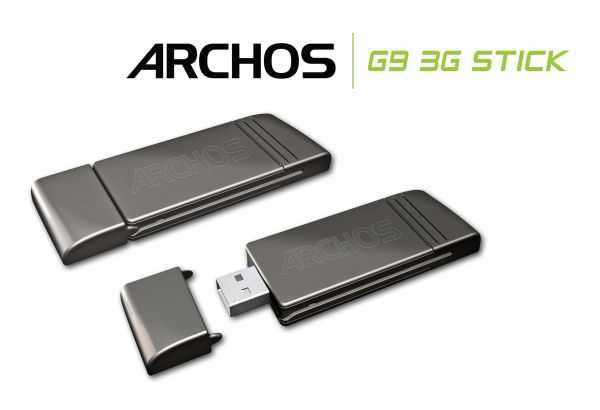 Aside from mechanical storage, the tablets sport pretty standard 1024 x 768 and 1280 x 800 resolutions on their 8" and 10.1" screens, respectively. MicroSD, MicroUSB, HDMI, 802.11 b/g/n, GPS and Bluetooth are old hat port-wise, along with Archos' expected broad media support including OGG Vorbis, FLAC, and every imaginable video container. The slates lack rear-facing cameras but do sport 720p front-facing cameras for HD video chatting. The line features a fairly standard aesthetic with a black bezel and silver accent around the edge of the device. Without a review unit in hand we won't know just how well built Archos has made these units, but feel free to peep the gallery of press shots for a closer look.
And then there's the price. For $299, Archos will sell you their 8GB 80 G9, but for the bargain price you lose the clockspeed advantage of the OMAP 4460; this SKU nets you its little brother-- OMAP 4430 -- and its 1.0 GHz cores. An additional $30, though, nets you 16GB of flash storage and the full 1.5 GHz processor. Tack on another $40 and you've bought yourself that additional 250GB of mechanical storage. For the 101 G9, you've got to splurge for the $469 SKU to get the OMAP 4460, though relative to the Xoom it remains a bargain given the clockspeed and storage advantages. The 8GB and 16GB flash versions both get the 1.0 GHz processor at $369 and $399, respectively. Availability is unknown, but if you're in the market for an Android tablet later this year, your options just keep growing.