AnandTech Storage Bench - Heavy
Our Heavy storage benchmark is proportionally more write-heavy than The Destroyer, but much shorter overall. The total writes in the Heavy test aren't enough to fill the drive, so performance never drops down to steady state. This test is far more representative of a power user's day to day usage, and is heavily influenced by the drive's peak performance. The Heavy workload test details can be found here. This test is run twice, once on a freshly erased drive and once after filling the drive with sequential writes.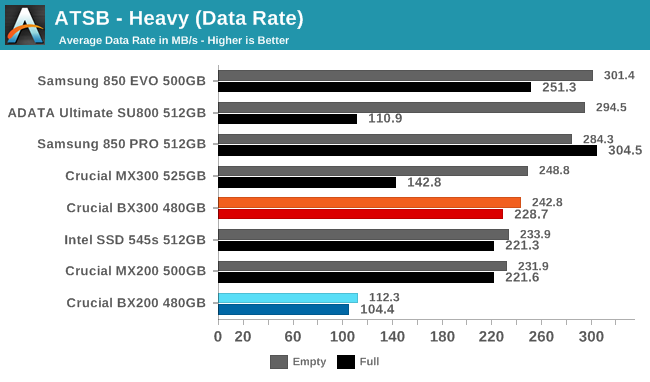 When the Heavy test is run on an empty drive, the Crucial BX300's average data rate is not quite as fast as the drives using Micron's 3D TLC with large SLC caches. The situation is very different when the test is run on a full drive: the ADATA SU800 and Crucial MX300 are far slower, while the Crucial BX300 retains almost all of its performance and ends up placing right behind the Samsung 850 PRO and EVO.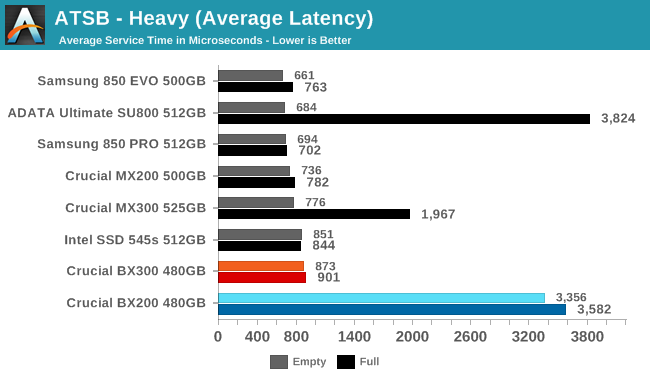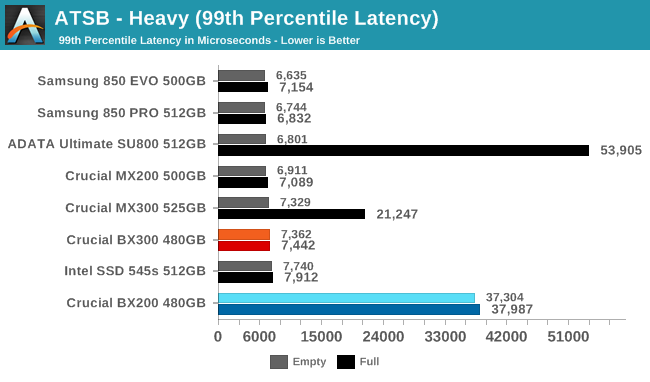 The average latency and 99th percentile latency of the BX300 on the Heavy test are slower than most of the other drives in this bunch except the BX200. It is again very clear that the Micron 3D TLC drives have serious problems when the drive is full, but the BX300 handles that situation fine.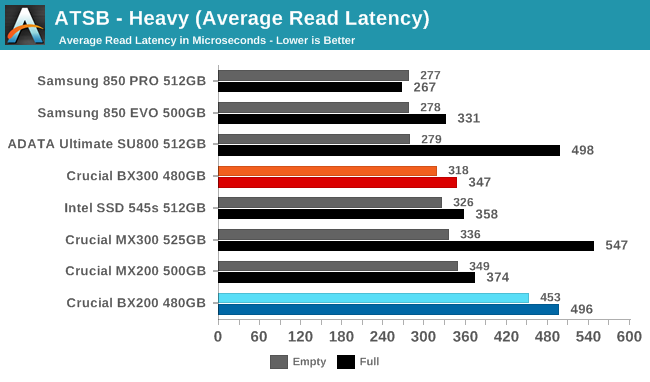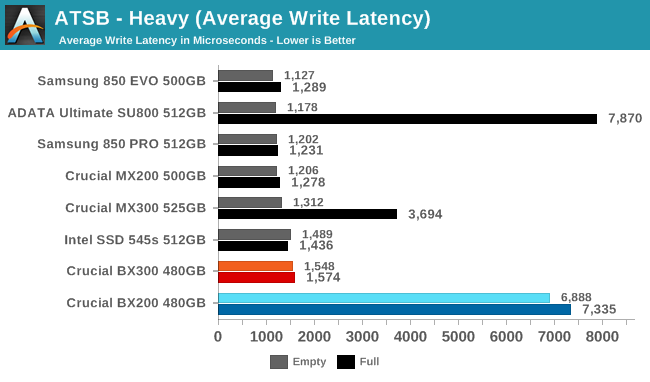 The average read latency of the BX300 is faster than the Crucial MX drives and the Intel 545s, while the BX300's average write latency is slower than those, though not to a worrying degree. Samsung comes out ahead for both reads and writes, though the ADATA SU800 is competitive provided the test isn't run on a full drive.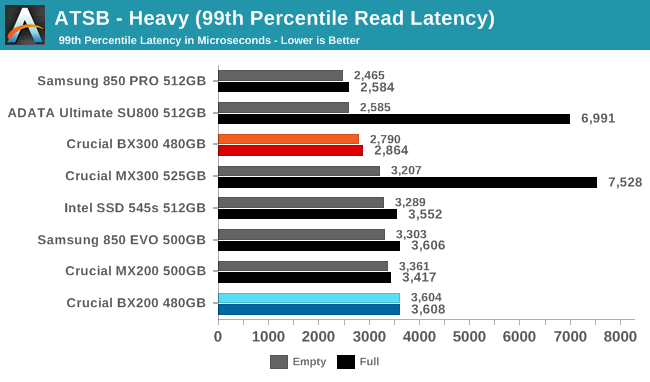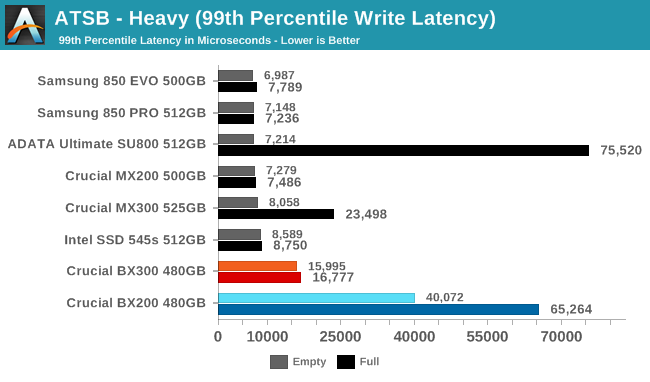 The 99th percentile read latency of the Crucial BX300 is a bit slower than the Samsung 850 PRO but clearly faster than any other Crucial drive and is also ahead of the Samsung 850 EVO. The 99th percentile write latency of the BX300 is about twice as high as most of its competition, though when full the MX300 and ADATA SU800 show even higher latency.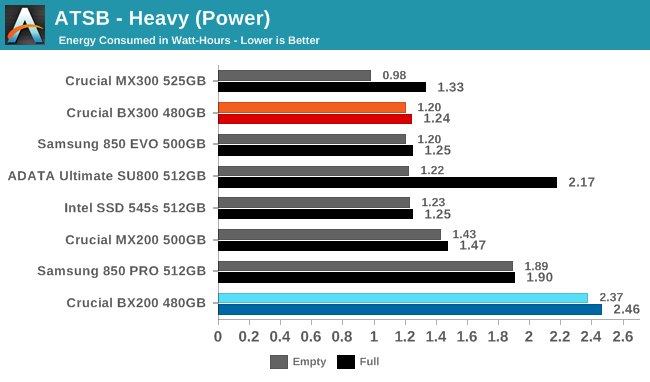 The Crucial BX300 is tied for second place with the Samsung 850 EVO for power efficiency on the Heavy test. The MX300 uses substantially less power when the test is run on an empty drive, but significantly more power when the test is run on a full drive.