Intel has published datasheet of its upcoming Intel 495-series chipsets revealing their key features. As it turns out, the family will feature two chipsets aimed at different types of premium laptops, one for Y series and one for U series.
Intel's 495 chipsets will be compatible with 'Premium-U' and 'Premium-Y' processors featuring an OPI x8 interface with up to 4 GT/s data transfer rate. Intel's 495-series PCH will also support up to 16 PCIe 3.0 lanes, up to three Serial ATA ports, up to six USB 3.2 Gen 2 ports (10 Gbps), up to 10 USB 2.0 connectors, an integrated GbE MAC, a built-in Wi-Fi MAC that requires a CNVi module, and all the other familiar features of Intel's modern chipsets (e.g., RST, AMR, TXT, VT, etc.).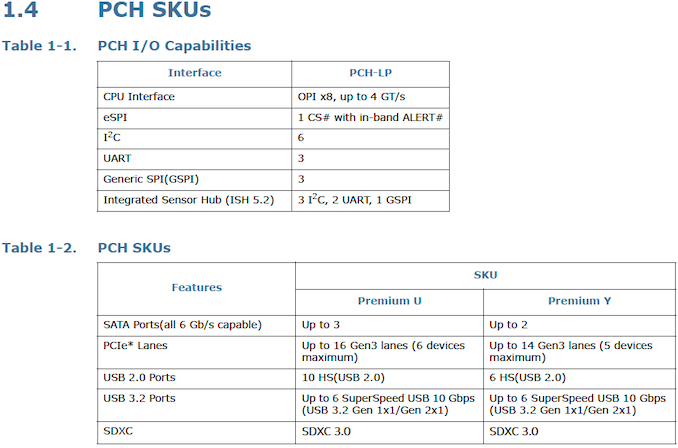 Intel does not disclose in its document codenames of CPUs to be supported by its 495 chipsets, but it is likely that the new PCH will support the company's latest 10th Generation Core processors known as Ice Lake and Comet Lake. Meanwhile, it remains to be seen which Intel's chipsets support the manufacturer's upcoming desktop CPUs.
Related Reading:
Source: Intel