System Performance: Balanced and Performance
The design of the MateBook 16 puts it in a smaller sub-section of the market. It's a laptop designed to be big, but portable, so it has a strong 45 W CPU inside, albeit tuned down to 35 W, and no discrete GPU. That means we're between a rock and a hard place – it has more performance and sustained performance than anything built with 15 W processors, such as the U-series, but compared to other laptops its size, which have big cooling and discrete graphics, it cannot sustain the high turbos that the others can. The upside is battery life in comparison.
So the MateBook has to play to its strengths, and those involve using the Zen 3 architecture up to 4.7 GHz for strong single-threaded performance, and then pushing all eight cores and sixteen threads when needed. Combine that with strong integrated graphics in Vega 8 (it's still not RDNA 2 quite yet) and a fast SSD, and it should push through faster than a U-series without the bulk of a gaming laptop.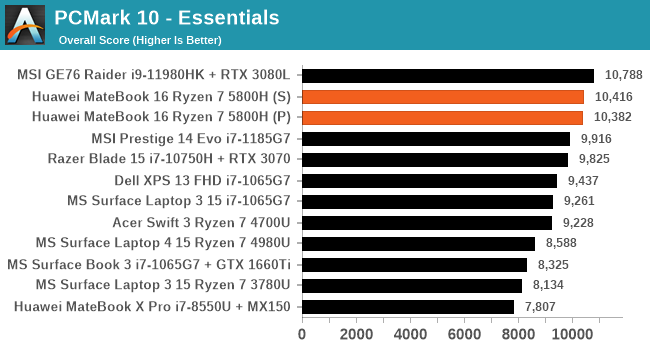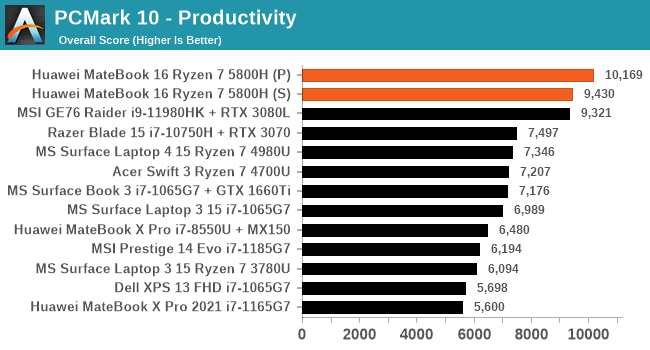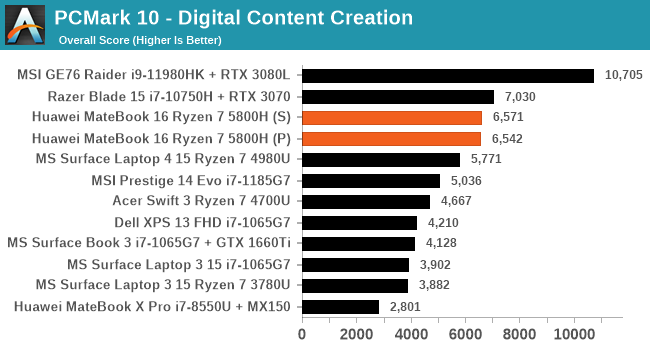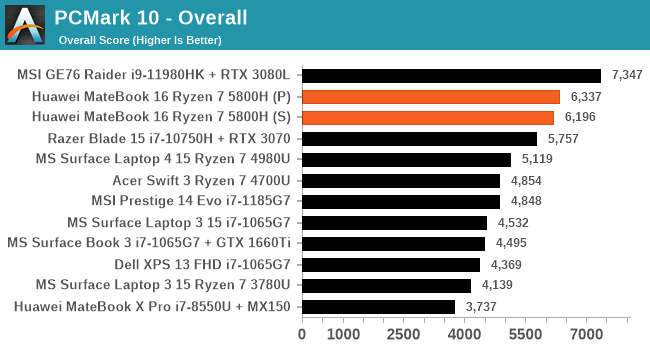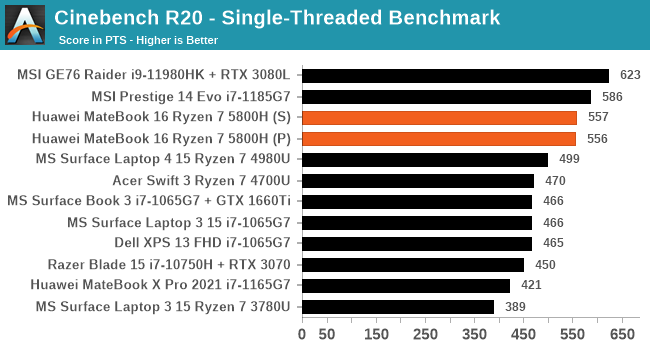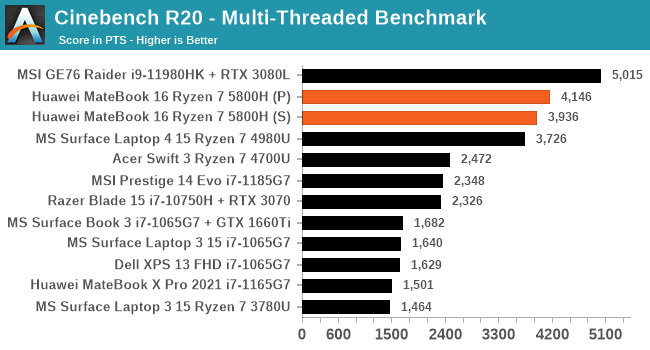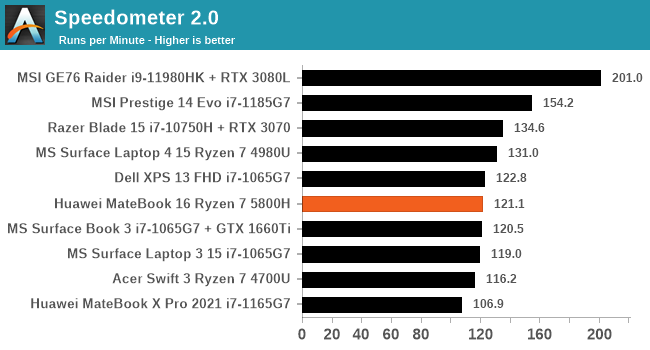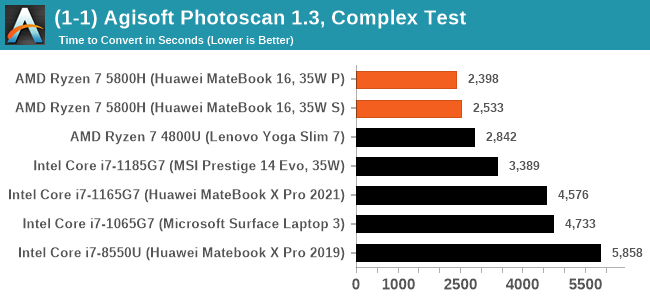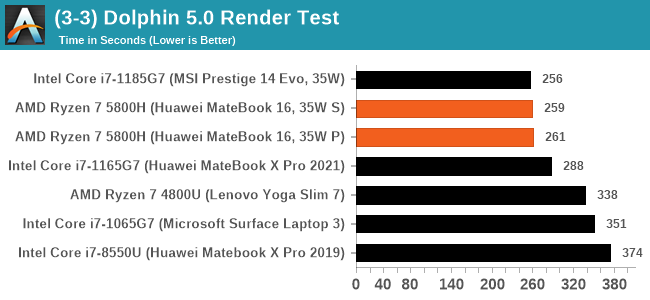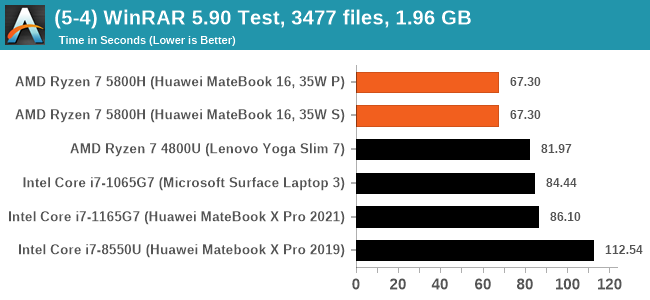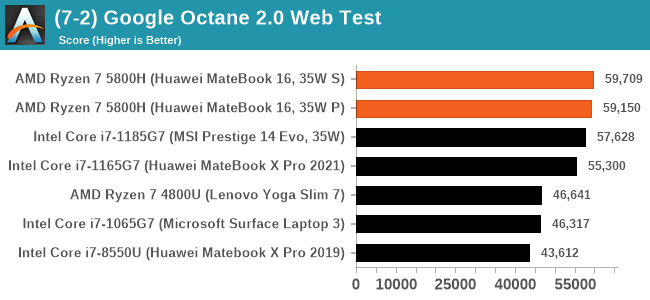 The Performance mode had little-to-no effect on any of our single thread metrics, however there was a good 4-9% gain in multi-threaded workloads. The longer the workload, the bigger the improvement. In comparison to other processors tested, it carves through the 15 W options, and against the 11th Gen Core-HK hardware it falls behind on general tests that can't push the frequency or power, but for the traditional tests AMD does well on, it can beat what Intel has to offer.