Cold Test Results (~22°C Ambient)
For the testing of PSUs, we are using high precision electronic loads with a maximum power draw of 2700 Watts, a Rigol DS5042M 40 MHz oscilloscope, an Extech 380803 power analyzer, two high precision UNI-T UT-325 digital thermometers, an Extech HD600 SPL meter, a self-designed hotbox and various other bits and parts. For a thorough explanation of our testing methodology and more details on our equipment, please refer to our How We Test PSUs - 2014 Pipeline post.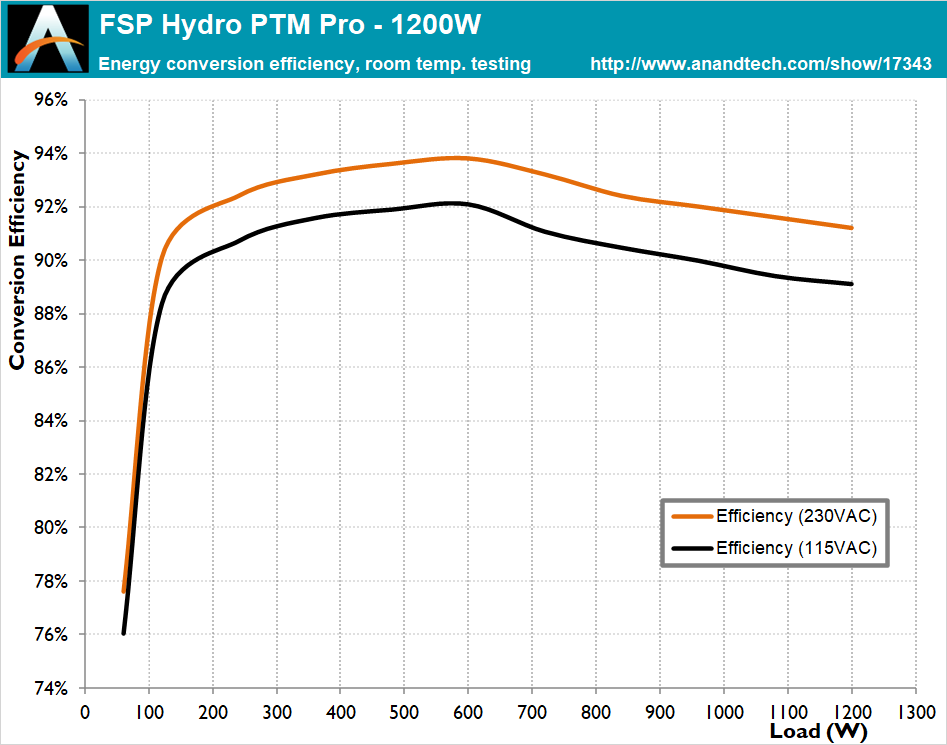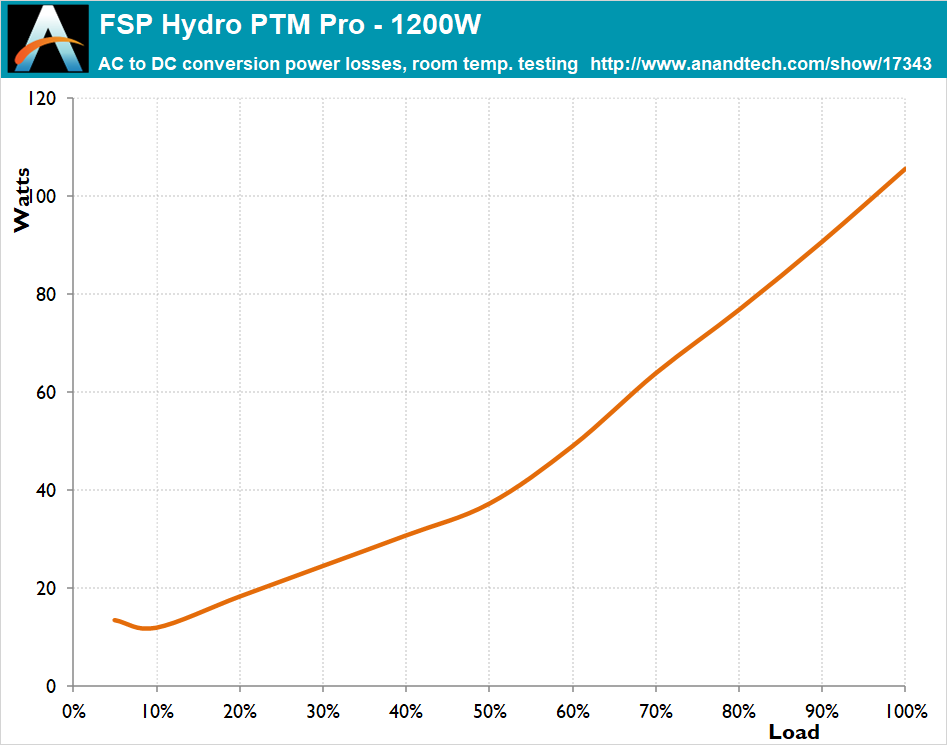 The efficiency of the Hydro PTM Pro meets the 80Plus Platinum certification requirements when it is powered from an 115 VAC source. When powered by a 230 VAC input, the efficiency is increased by an average of 1.9%, yet that is not enough to reach the 80Plus Platinum efficiency requirements for 230 VAC devices. The average nominal load efficiency (20% to 100% of the unit's capacity) is 92.6% with the unit powered from a 230 VAC source, and drops down to 90.7% if the unit is powered by a 115 VAC source. What is interesting is the very low load efficiency, which seems to be rather poor.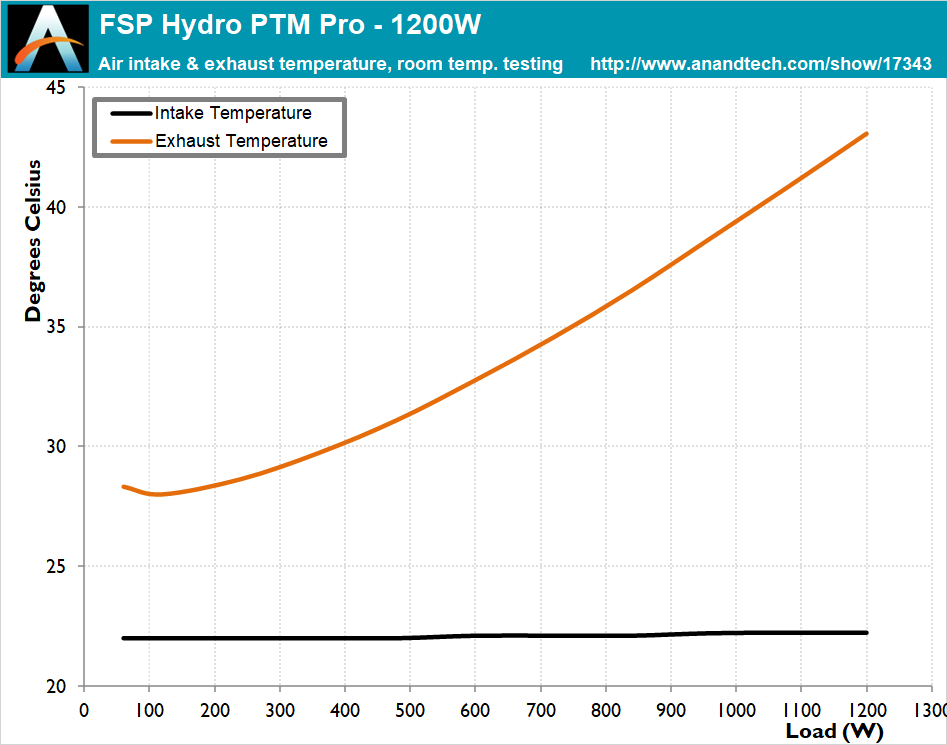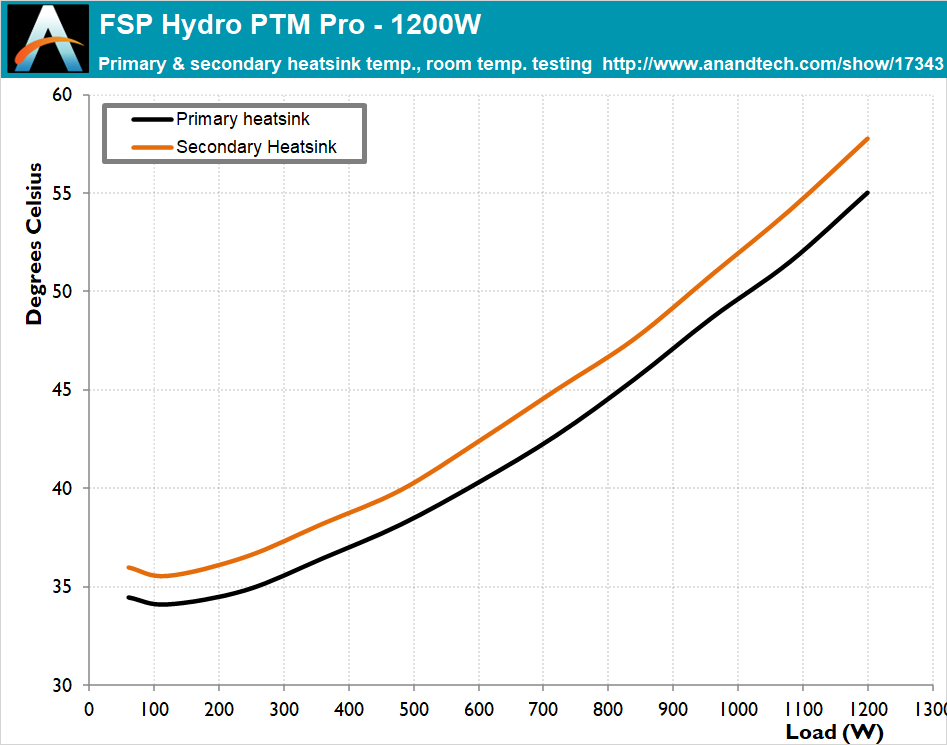 We performed our thermal testing with the ECO mode disabled, meaning that the fan was always on, regardless of the load. Nevertheless, the noise output of the Protechnic Electric fan is very low while the load is below 500 Watts, ensuring that the PSU will remain quiet while the system is idling or performing menial tasks. Furthermore, the internal temperatures of the Hydro PTM Pro 1200W unit are relatively low, especially considering the small heatsinks of the unit.