Delivery Contents and Specifications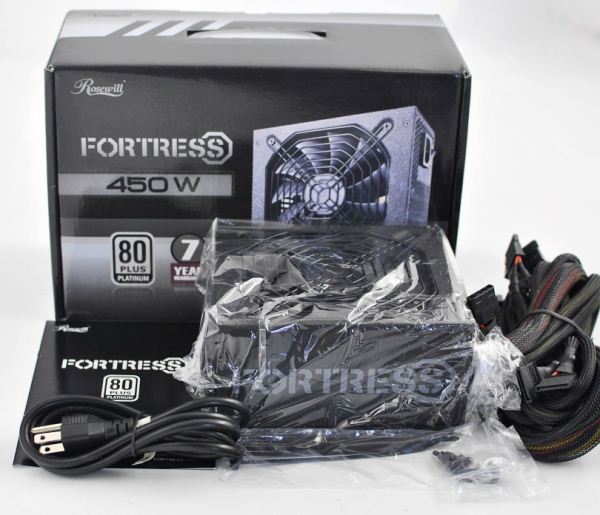 The power supply comes in a dark box with various product specifications listed across all the sides. The package prominently displays the 80 Plus Platinum certification, which can certainly help attract potential buyers. 90%/92%/89% efficiency at 20%/50%/100% load are the requirements and these values are difficult to reach. In addition Rosewill offers a 7-year warranty. Features include the special black coating and the single 12V output. All the necessary extras for installation are present, including the usual stuff like a power cord, screws, manual, and several cables ties.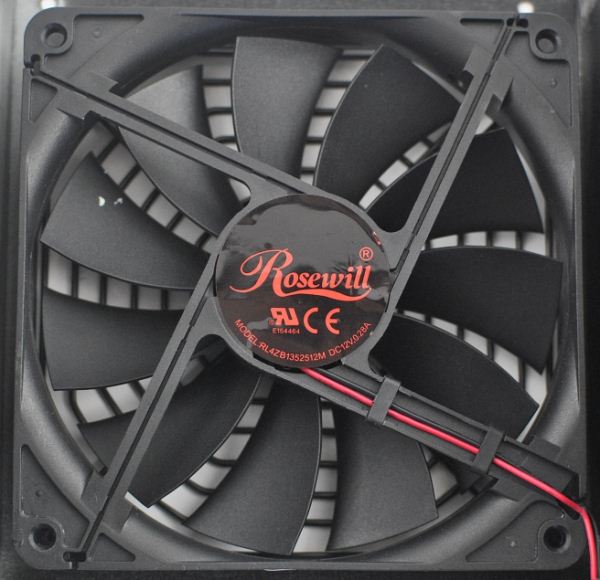 At first we were not able to identify the manufacturer of this fan as Rosewill is the only name we saw on the label. However, the model number RL4ZB1352512M indicates that GlobeFan is the company behind this product. This is a ball bearing type which takes 0.28A. At best GlobeFan is slightly better than Yate Loon, but it could have been worse since many brands still use sleeve bearings—even in expensive PSUs.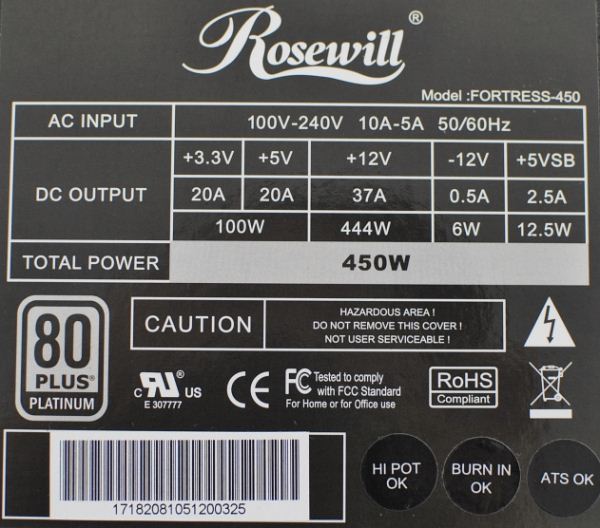 The Fortress has one 12V output, which can be loaded with 37A according to the manufacturer. Almost the full power is provided here because of the DC-to-DC VRM. The 5V and 3.3V combined output power is just 100W, but even such ratings are enough to power a modern PC. +5VSB can handle 2.5A (or 12.50W).