Display
Evaluating the Toshiba Excite 7.7's display has turned out to be more difficult than anticipated, due in no small part to the AMOLED panel used. That difficulty is exacerbated by what Toshiba calls their "AutoBrite" technology. This is a fundamental issue that has been brought up in other reviews of the Excite 7.7 that I've read, and it could very easily be a dealbreaker.
Depending on what's displayed on the Excite 7.7, the screen will dynamically brighten or dim. This isn't the usual ambient light sensor brightness control, this has to do with the content itself, and unfortunately it can get distracting. I suspect it's an "extra mile" to try and optimize what's already a beautiful AMOLED display, but in practice even scrolling through a Facebook page can become slightly annoying when the display pops up a bit, then dims a bit depending on how much white is on what you're looking at. If you're looking at content that's a bit more contrasty and tends towards darker hues more, the display becomes brighter to compensate.
There is no way that I can find to turn this off.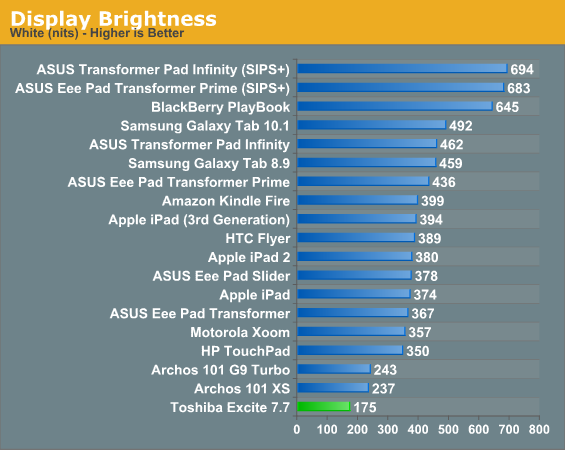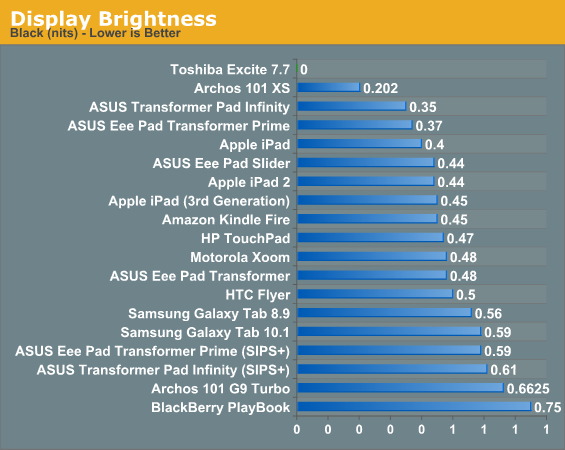 The black level is bulletproof, but I'm ambivalent on the white level. I measured it with the same hardware I use to measure notebook displays, but 175 nits seems extremely low and that's only exacerbated by Toshiba's own dynamic brightness modulation. When I look at the display, it's definitely not 175 nits; eyeballing it I'd say maximum brightness is easily past 300 nits.
With all that said, it's hard not to be wowed by the display. AMOLED technology produces the deepest blacks you're going to get in any kind of portable display, and the colors are equally vibrant and impressive. Even with the brightness adjustments going on, I personally think it's still more desirable than even an IPS display, but your mileage may vary.
Performance
NVIDIA's Tegra 3's performance is already pretty much a known quantity, but it's still impressive to see Tegra 3 stretching its legs in a tablet this small.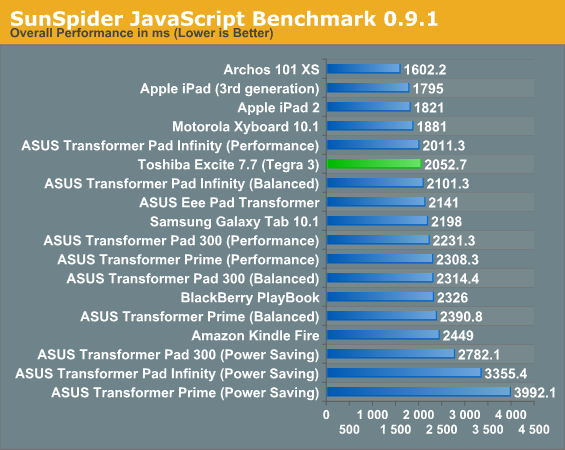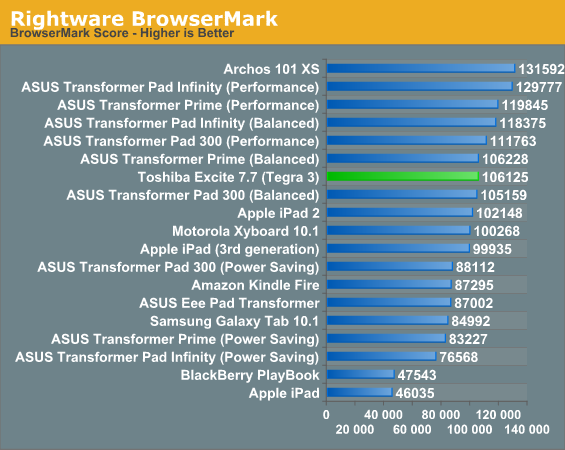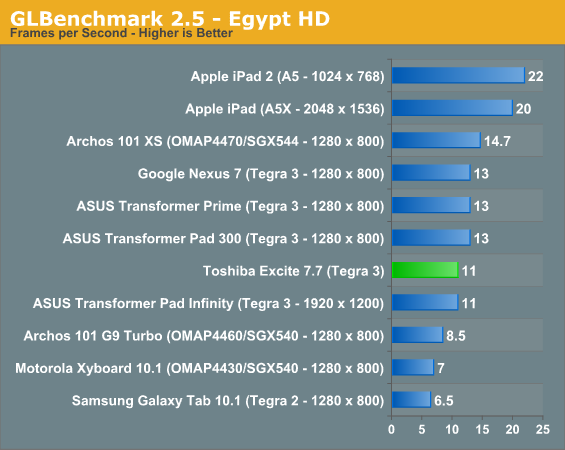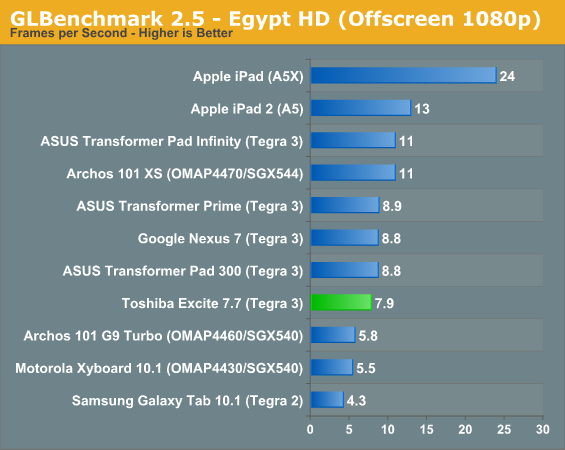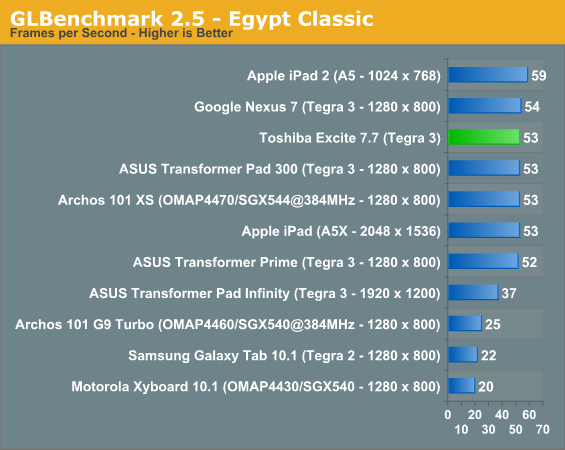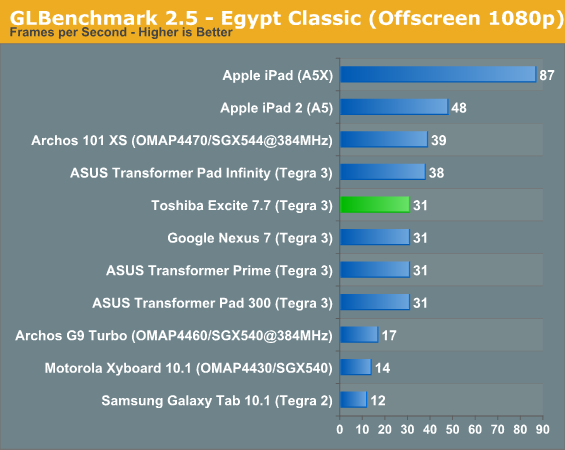 Performance isn't out of the park, but it's definitely competitive with other, larger tablets. You're definitely not making any sacrifices for the form factor here, the Excite 7.7's about as fast as any other Tegra 3-powered tablet out there.