Boston
ARM based servers hold the promise of extremely low power and excellent performance per Watt ratios. It's possible to place an incredible amount of servers into a single rack—there are already implementations with as many as 1000 ARM servers in one rack (48 server nodes in a 2U chassis). And all of those nodes consume less than 5KW (or around 5W per quad-core ARM node). But whenever a new technology is hyped, it is good to remain skeptical. The media hypes and raves about new trends because people love to read about something new, but at the end of the day, the system administrator has to keep his IT services working and convince his boss to invest in new technologies. Hundreds of opinion pages have been...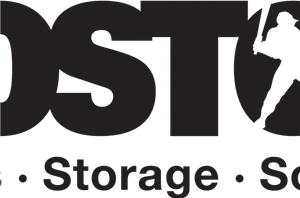 We covered the launch of the Calxeda-based Boston Viridis ARM server back in July. The server is makings its appearance at the UK IP EXPO 2012. Boston has been...
14
by Ganesh T S & Johan De Gelas on 10/18/2012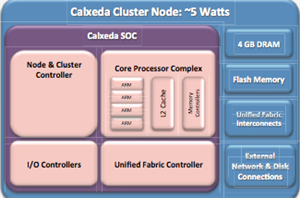 Calxeda EnergyCore SoC Boston has released its Viridis server which uses Calxeda's ARM System-on-Chips (SoCs). Each SoC consists of four ARM Cortex-A9 cores and up to 48 SoCs can be...
4
by Kristian Vättö on 7/9/2012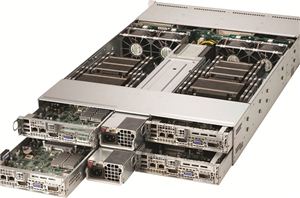 Quattro 1264-T Intel's Xeon E5-2600 lineup was released last Tuesday and as expected, several manufacturers have released products based on these processors. Today we are looking at Boston's offerings, which...
8
by Kristian Vättö on 3/12/2012