Brazos
Sapphire showed us its Brazos 2.0 motherboard based on AMD's E2-1800 APU with Radeon HD 7340 graphics. The Pure Mini E2-1800 uses SO-DIMMs (8GB max) and features both a mini-PCIe and a full PCIe x16 slot.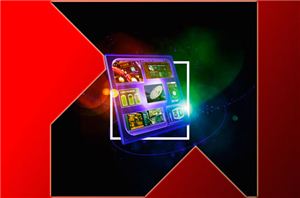 AMD today announced their Brazos 2.0 APUs, also known as their 2012 AMD E-series APU. Brazos has actually been a major success for AMD, particularly in emerging markets, as...
31
by Jarred Walton on 6/5/2012
A few weeks ago, Intel updated their Atom platform with the launch of Cedar Trail, the successor to Pine Trail. While CPU performance isn't likely to have changed much—we're...
10
by Jarred Walton on 1/9/2012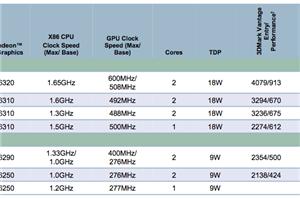 When AMD first introduced its Brazos platform at the end of last year it promised annual updates to the platform. Today we get the first official update to the...
25
by Anand Lal Shimpi on 8/22/2011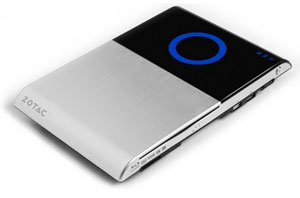 The ultimate goal of any HTPC is to handle any media content you might desire, all while consuming very little power and generating no noise. Package all of that...
37
by Andrew Van Til on 6/9/2011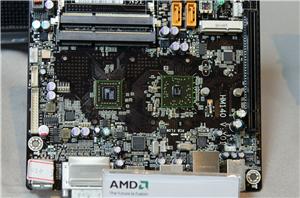 At Computex there are a few systems floating around with an updated version of AMD's Brazos platform. The E-350 we reviewed not too long ago featured two Bobcat cores...
33
by Anand Lal Shimpi on 6/1/2011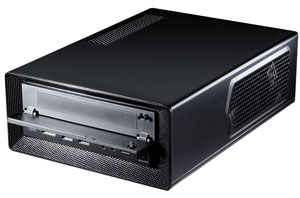 Most of our Buyer's Guides focus on full desktop builds, but what about something a little smaller? Perhaps you're looking for an inexpensive yet sufficiently powerful system to function...
101
by Zach Throckmorton on 4/22/2011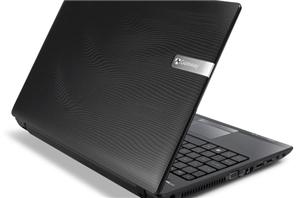 Gateway announced this past Moday that they're releasing to the market a trio of value-oriented desktop (well, really nettop) replacement notebooks built around AMD's Fusion platform. Brazos has been...
37
by Dustin Sklavos on 3/25/2011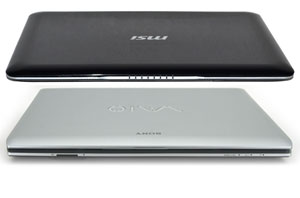 It may have taken some time for AMD's Fusion to finally arrive, but now it's here and we're starting to see a decent number of Brazos laptops. We've already...
43
by Jarred Walton & Dustin Sklavos on 3/14/2011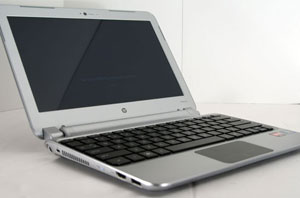 HP's been on board AMD's ultraportable bandwagon since the chipmaker first shipped the underwhelming Congo platform, and HP continued to produce reasonably compelling not-quite-netbooks with the Athlon/Turion II Neo-equipped...
108
by Dustin Sklavos on 2/21/2011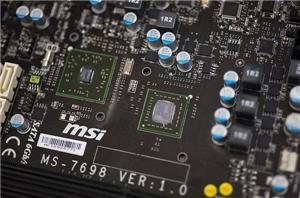 AMD has been curiously absent from the value netbook and nettop segments since Atom's arrival nearly three years ago. These markets are highly profitable only for component vendors, as...
176
by Anand Lal Shimpi on 1/27/2011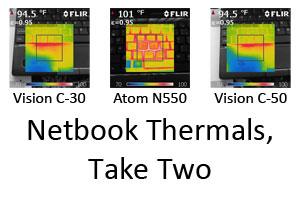 Last week we met with AMD at CES to see some of their latest and greatest offerings. We already reported on the meetings in our earlier article, but in...
154
by Jarred Walton on 1/14/2011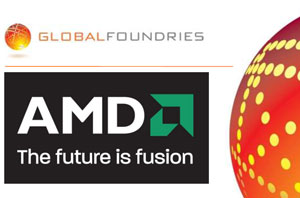 The entities formerly known as AMD—namely, AMD and GlobalFoundries—are both here in Vegas for CES, and we had an opportunity to stop by and discuss their current and future...
73
by Jarred Walton on 1/7/2011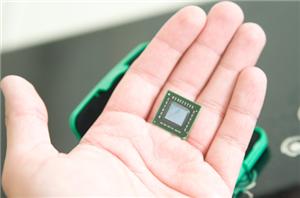 Last week I mentioned that I had recently spent some time with AMD down in Austin, TX, benchmarking its upcoming Brazos platform. The Brazos platform is composed of an...
222
by Anand Lal Shimpi on 11/16/2010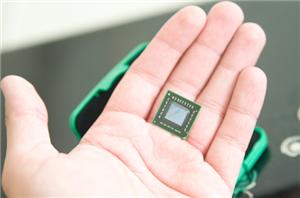 I hate to keep things from you all, but last week I was diligently working in a room at AMD's new campus in Austin, Texas. You see, AMD wanted...
115
by Anand Lal Shimpi on 11/9/2010