Droid
Motorola's modular Moto Z family gets a new member today. The Moto Z Play Droid costs less than the Moto Z Droid and Moto Z Force Droid, both of which went on sale just over one month ago, and while it maintains full compatibility with Motorola's Moto Mods and retains the same design language, there are some interesting hardware differences. The Moto Z Play Droid still uses a 5.5-inch Samsung AMOLED display like its brothers, but resolution drops to 1920x1080. Because of the PenTile subpixel layout, the effective pixel density is less than a 1080p LCD of the same size. For this reason, we prefer a 1440p (QHD) resolution for phablet-sized displays to mitigate the loss in sharpness and color artifacts caused by PenTile's diamond...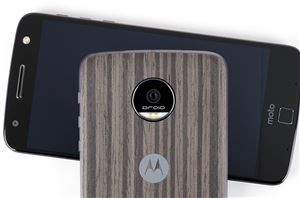 The new Moto Z Droids' specifications and hardware are impressive but not that much different than what's currently available with other flagships. To make its new phones more enticing...
77
by Matt Humrick on 7/28/2016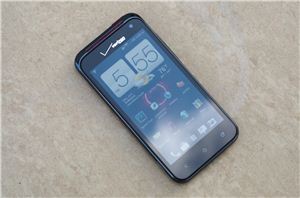 The original Droid Incredible was released as the third wave in Verizon's push to battle Apple's iPhone with modern, capable Android phones. Released as the third iteration of the...
24
by Jason Inofuentes on 7/13/2012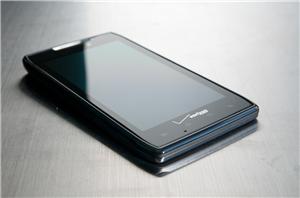 Recently Motorola unleashed a bunch of devices it was keeping up its sleeve, and the latest for Verizon is the Motorola Droid RAZR. A while ago we reviewed the...
76
by Brian Klug on 12/16/2011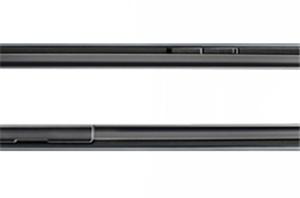 We're live at Motorola's NYC launch event featuring the return of a long fabled brand, the RAZR. This time paired with a more recent brand, Droid. The phone itself...
17
by Jason Inofuentes on 10/18/2011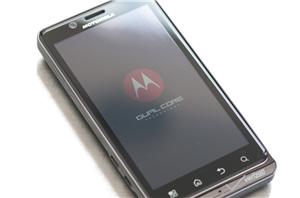 Hot off the heels of finishing our Samsung Galaxy S 2 review, I'm off to Microsoft's BUILD conference with Ryan while Anand covers IDF. Before we get knee deep...
64
by Brian Klug on 9/12/2011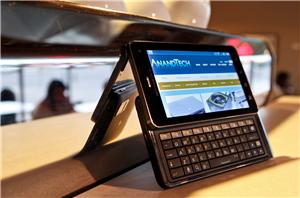 If ever a product has summed up the progression of the Android ecosystem, it's the Motorola Droid. The first Droid catapulted Android into the mainstream with its first 2.x...
84
by Brian Klug on 7/30/2011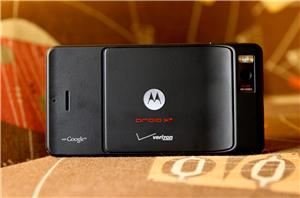 Almost exactly one year ago we reviewed and thoroughly explored the Motorola Droid X. At that point, its 1 GHz OMAP 3630 made it a competent performer and a...
72
by Brian Klug on 7/7/2011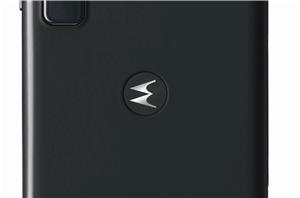 A tipster dropped a link our way early this morning to a GLBenchmark 2.0 results browser page that might be of interest to many. Hit that page and you'll...
43
by Brian Klug on 6/20/2011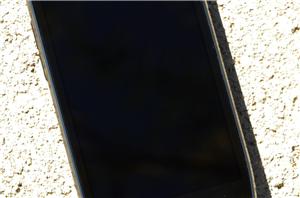 This morning the Samsung Droid Charge arrived on our doorstep, and we've got a few initial impressions and some photos to tide you over until the full review. Last...
42
by Brian Klug on 5/3/2011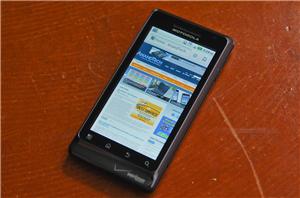 The launch of the first Motorola Droid was a watershed moment for the Android platform and Motorola alike. The original Droid's masculine and modern industrial design showed the world...
39
by Brian Klug on 9/19/2010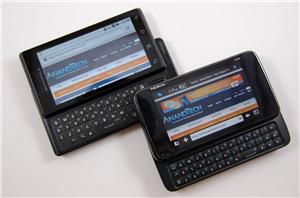 We've been playing around with two OMAP 3430 based phones for a while now - the Nokia N900 and Motorola Droid. Though they aren't the newest smartphones to come...
69
by Brian Klug on 6/10/2010