Enterprise CPUs
One of the more interesting startups of late is NUVIA, with promises of a new Arm-based processor for the datacenter to rival the x86 dominance of AMD and Intel. The team at NUVIA is strong, comprised of top SoC architects from Apple and Google, with a long history of success within the ranks of the company. Building a leading-edge SoC takes a long time, and so we're still not expecting NUVIA to offer a product for a while yet, but in that time the company is going through rounds of investment in order to both build the company as well as accelerate R&D before the first set of products are launched. Today NUVIA is announcing that the second round of funding, originally scheduled at...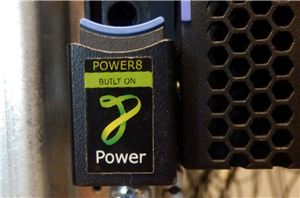 We recently got our hands on a S822L, an dual socket OpenPOWER server. IBM claims that this is an affordable, high performance and highly expandable alternative to the typical...
146
by Johan De Gelas on 11/6/2015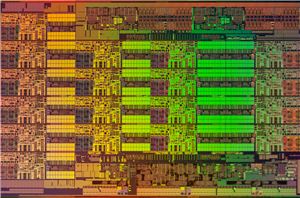 The story behind the high-end Xeon has been the same for the past 5 years: Intel's most expensive beats the Oracle alternative in every way you can look at...
146
by Johan De Gelas on 5/8/2015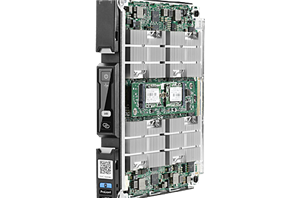 Most of our attention with servers has gone to the midrange (Xeon E5, Opteron 6300) and high-end (Xeon E7) platforms. But the low-end and micro server market is where...
47
by Johan De Gelas on 3/9/2015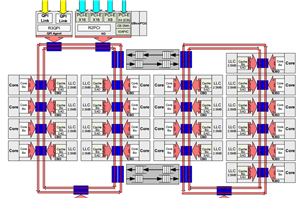 Moving up the Xeon product stack, the larger and more complicated the die, the lower the yield. Intel sells its 14-18 core Xeons from a top end design that...
44
by Ian Cutress on 11/20/2014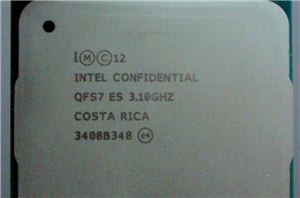 During September we managed to get hold of some Haswell-EP samples for a quick run through our testing suite. The Xeon E5 v3 range extends beyond that of the...
27
by Ian Cutress on 10/13/2014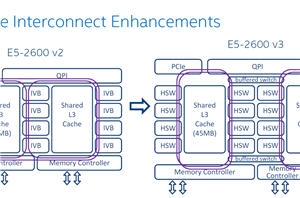 Johan's awesome overview of the Haswell-EP ecosystem showed that the server processor line from Intel is firmly in the track for DDR4 memory along with the associated benefits of...
24
by Ian Cutress on 9/18/2014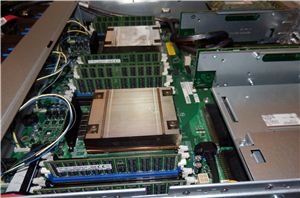 Intel's new Xeon is here, and once again it has impressive specs. The 662 mm² die supports up to eighteen cores, contains two integrated memory controllers, and comes with...
85
by Johan De Gelas on 9/8/2014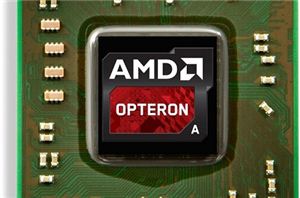 It has been a full seven months since AMD released detailed information about its Opteron A1100 server CPU, and twenty two months since announcement. Today, at the Hot Chips...
28
by Stephen Barrett on 8/11/2014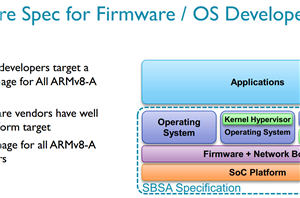 The demise of innovator Calxeda and the excellent performance per watt of the new Intel Avoton server were certainly not good omens for the ARM server market. However, there...
15
by Johan De Gelas on 1/29/2014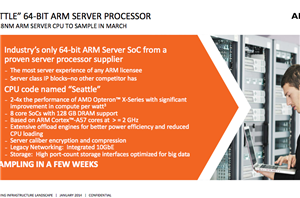 Around 15 months ago, AMD announced that it would be building 64-bit ARM based SoCs for servers in 2014. Less than a month into 2014, AMD made good on...
124
by Anand Lal Shimpi on 1/28/2014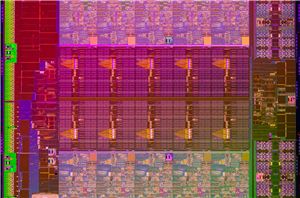 The core architecture inside the latest Xeon is typically a step behind what you find inside the latest desktop and notebook chips. A longer and more thorough validation is...
72
by Johan De Gelas on 9/17/2013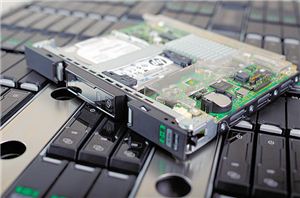 With HP launching the "Moonshot" server class and Intel's IDF at Beijing, we felt it was interesting to look a bit closer at the newest developments in the server...
26
by Johan De Gelas on 4/11/2013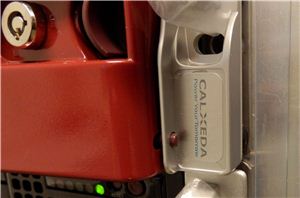 ARM based servers hold the promise of extremely low power and excellent performance per Watt ratios. It's possible to place an incredible amount of servers into a single rack—there...
102
by Johan De Gelas on 3/12/2013