Full-Tower
Apexgaming, known for manufacturing gaming cases, power supplies, and other computer peripherals, recently announced two reddot design award winners in the X-Mars full-tower E-ATX gaming chassis and the mid-tower Hermes case. The Hermes cases are slated to provide gamers with flexibility in assembling the case to their preference with the two front panels able to be separated for a unique look for each user along with panels made from various materials and colors available for building. The X-Mars full-tower E-ATX chassis has a really unique exterior design and made from steel, brushed aluminum, and tempered glass. The Hermes E-ATX mid-tower chassis will be available by the end of June with an MSRP of 59.90 to$69.90 while the X-Mars E-ATX full-tower chassis availability will be...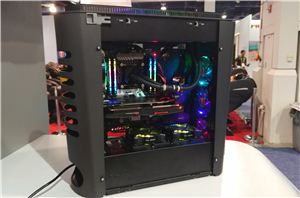 LAS VEGAS, NV — Premium chassis manufacturer In Win have showcased a brand new E-ATX offering at their booth at CES 2018, the new 915 full tower. The new...
3
by Gavin Bonshor on 1/10/2018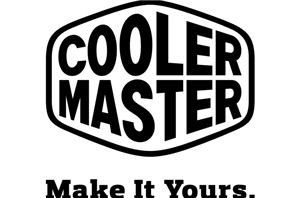 LAS VEGAS, NV — CoolerMaster has announced their new case lineup for 1H 2018 with the addition of several new cases across their MasterCase, MasterBox as well as updating...
9
by Joe Shields on 1/9/2018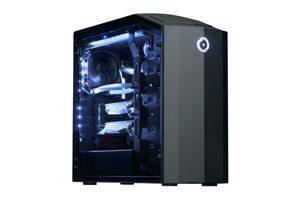 LAS VEGAS, NV — Custom desktop maker ORIGIN PC has announced chassis updates to its existing Genesis (full tower) and Millennium (super tower) gaming desktops, as well as updates...
7
by Joe Shields on 1/8/2018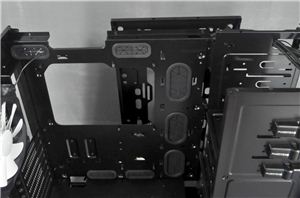 The Enthoo Pro is most popular tower case of Phanteks, which the company claims to be "beautifully crafted, amazingly flexible, budget friendly and with maximized cooling potential". One might...
50
by E. Fylladitakis on 3/30/2015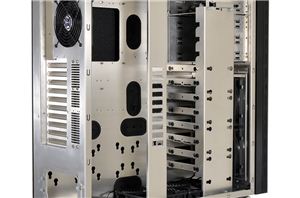 Our trip to Lian Li at Computex this year sported several models of their new range of desk-based chassis, but on the side lines next to those we caught...
7
by Ian Cutress on 8/2/2014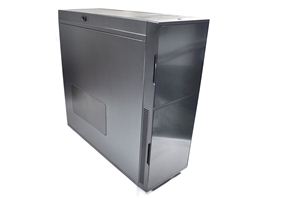 We've reviewed a few of Nanoxia's cases already, and they've done well overall. Today we're looking at their latest and grandest creation, the Deep Silence 6. As the name...
26
by E. Fylladitakis on 2/13/2014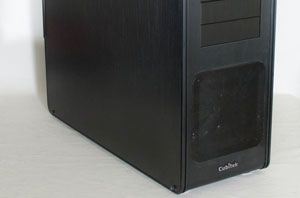 Aluminum has been experiencing a bit of a renaissance in the notebook industry, spearheaded largely by Apple and now Intel's ultrabook initiative, but as a construction material for desktop...
20
by Dustin Sklavos on 5/11/2012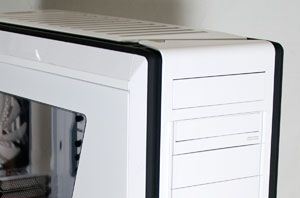 NZXT recently released the Switch 810, a new high-end full tower model they proudly had on display at CES at the same time they were seeding samples to reviewers...
29
by Dustin Sklavos on 2/1/2012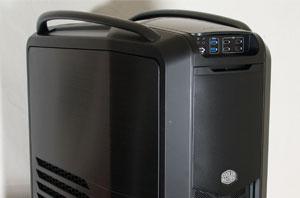 The Cooler Master Cosmos is more or less legendary among top-of-the-line enclosures. It's not hard to see why, either: it's big, it has loads of expansion, and it looks...
53
by Dustin Sklavos on 1/23/2012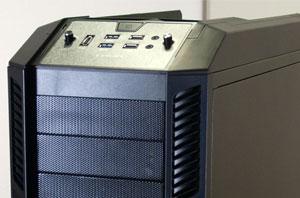 Most enthusiasts are familiar with Rosewill as a brand of inexpensive parts of decent quality. They've had enclosures on the market for ages, but those cases are almost always...
35
by Dustin Sklavos on 8/24/2011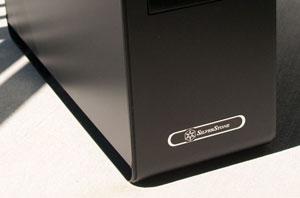 Ever since we reviewed the SilverStone Raven RV03, a lot of you have chimed in about their Fortress FT02 enclosure, with more than one even proclaiming it the best...
59
by Dustin Sklavos on 8/15/2011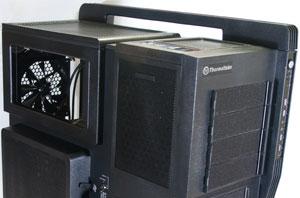 This promised to be a good month for big stonking enthusiast-class cases, and we're delivering on the second half of our one-two punch with Thermaltake's monstrous Level 10 GT...
46
by Dustin Sklavos on 7/26/2011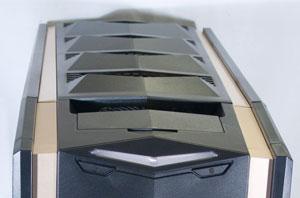 At this point, SilverStone's signature in the enclosure world is the 90-degree rotation of the motherboard. This unique engineering decision makes cases like the FT03 possible, but for a...
26
by Dustin Sklavos on 7/20/2011