GTX 1080 Ti
It has been a long while since AnandTech has reviewed full-sized systems, as most of our readers tend to build PCs for themselves. There is however quite a large contingent of PC users who buy off the shelves/website from companies like such as iBuyPower who build custom PCs. Today we are looking at a custom build using their Element chassis, which gives users a tempered glass chassis, some RGB bling, and some quite capable hardware inside with the latest Intel i7-8086K as well as an NVIDIA GeForce GTX 1080 Ti. Read on to see how it's built and how well it performs in our testing.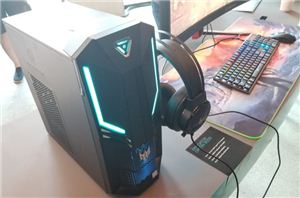 As part of their pre-Computex Global Press Conference, Acer today has unveiled a pair of new SKUs for their Orion Series of Gaming Desktops, filling out the series with...
1
by Joe Shields on 5/23/2018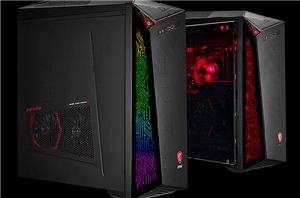 MSI has started to sell its latest Infinite X desktops in the US. The new systems are based on Intel's six-core Core i7 (Coffee Lake) processors, as well as...
7
by Anton Shilov on 11/30/2017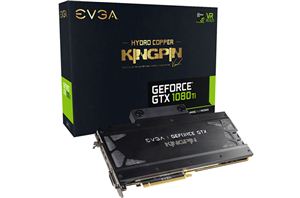 EVGA has released a version of its custom-built GeForce GTX 1080 Ti K|NGP|N video card with a pre-installed bespoke water block. Courtesy of EVGA's customized selection of video outputs...
22
by Anton Shilov on 11/27/2017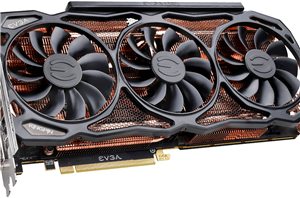 Since the release of NVIDIA's Pascal architecture, specifically the fully enabled Geforce GTX 1080 Ti, many enthusiasts have been eagerly awaiting card partners' flagship parts built off the big...
6
by Joe Shields on 7/27/2017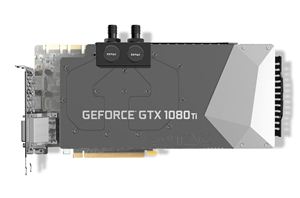 Following what seems to be an industry pattern at the moment, ZOTAC has just announced their very own highly customized and liquid-cooled GeForce GTX 1080 Ti. Out of the...
4
by Patrick MacMillan on 5/16/2017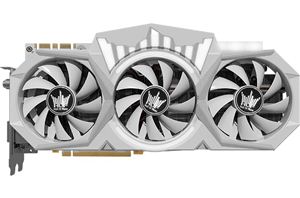 Palit Microsystems plans to release a new factory-overclocked limited edition graphics adapter based on NVIDIA's GeForce GTX 1080 Ti GPU under its GALAX and KFA2 brands. The card was...
13
by Anton Shilov on 5/4/2017