Infinity Fabric
With both GDC and GTC going on this week, this is a big time for GPUs of all sorts. And today, AMD wants to get in on the game as well, with the release of the PCIe version of their MI200 accelerator family, the MI210. First unveiled alongside the MI250 and MI250X back in November, when AMD initially launched the Instinct MI200 family, the MI210 is the third and final member of AMD's latest generation of GPU-based accelerators. Bringing the CDNA 2 architecture into a PCIe card, the MI210 is being aimed at customers who are after the MI200 family's HPC and machine learning performance, but need it in a standardized form factor for mainstream servers. Overall, the MI200 is being launched widely today as...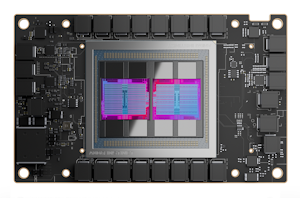 AMD today is formally unveiling their AMD Instinct MI200 family of server accelerators. Based on AMD's new CDNA 2 architecture, the MI200 family is the capstone AMD's server GPU...
61
by Ryan Smith on 11/8/2021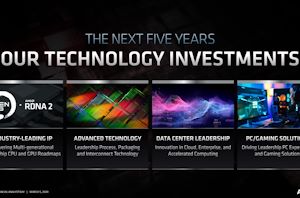 AMD's first Financial Analyst Day since 2017 has just wrapped up. In the last three years AMD has undergone a dramatic change, launching its Zen CPU architecture, and greatly...
51
by Ryan Smith on 3/5/2020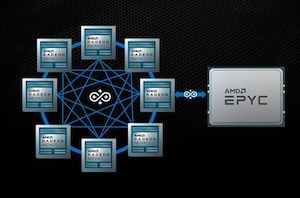 Another element to AMD's Financial Analyst Day 2020 was the disclosure of how the company intends to evolve its interconnect strategy with its Infinity Fabric (IF). The plan over...
18
by Dr. Ian Cutress on 3/5/2020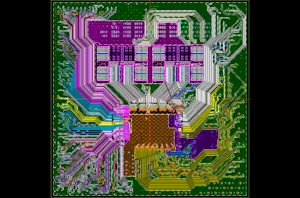 We have been teased with AMD's next generation processor products for over a year. The new chiplet design has been heralded as a significant breakthrough in driving performance and...
218
by Dr. Ian Cutress on 6/10/2019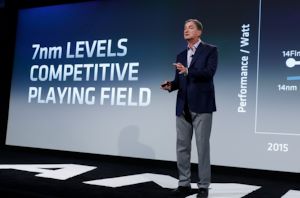 At AMD's Next Horizon event this week, the company disclosed for the first time the layout of its next generation EPYC processor, the new Vega Radeon Instinct datacenter compute...
59
by Ian Cutress on 11/12/2018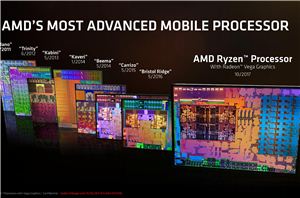 The final piece of AMD's return to high-performance computing is in laptops. While Ryzen, Threadripper, and EPYC have used the 8-core Zeppelin building block for their products, the laptop...
141
by Ian Cutress on 10/26/2017