Kirin 970
One of the biggest announcements from Huawei this year is that of its new GPU Turbo technology. The claims that it could provide more performance at less power, without a hardware change gave us quite a bit of pause. Internally, more than a few raised eyebrows appeared. As part of our discussions with Huawei this year at IFA, as well as some pretesting, we actually now have a base understanding of the technology, as well as additional insight into some of the marketing tactics – not all of which are the most honest representations of the new feature.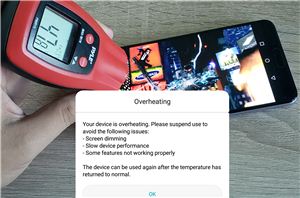 Does anyone remember our articles regarding unscrupulous benchmark behavior back in 2013? At the time we called the industry out on the fact that most vendors were increasing thermal...
84
by Andrei Frumusanu & Ian Cutress on 9/4/2018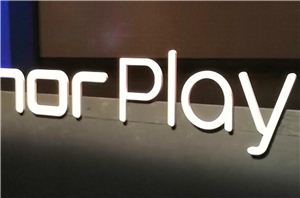 After some meetings this morning, the next event on our list is the western launch of the Honor Play: a Kirin 970 smartphone that focuses on AI. Honor is...
3
by Ian Cutress on 8/30/2018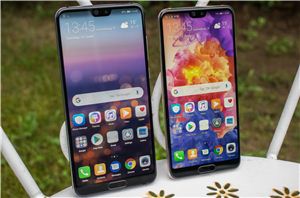 Following the April launch of the new Huawei P20 Pro and P20, we have a look again at a detailed view of the how the device performs in terms...
81
by Andrei Frumusanu on 6/15/2018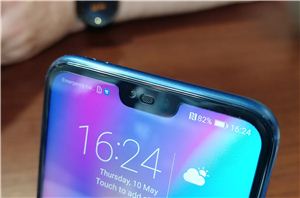 In a world filled with rectangular blocks with displays, it takes a large effort to differentiate. The new Honor 10, launched today at an event in London, follows the...
34
by Ian Cutress on 5/15/2018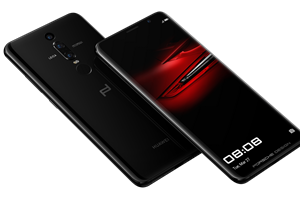 In a world where we were only just starting to see the emergence of $999 flagship phones, Huawei and Porsche Design go and break the barrier by marketing their...
38
by Ian Cutress on 3/27/2018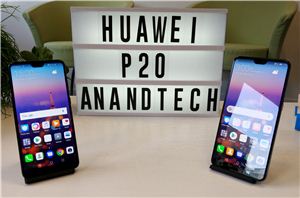 It's time to have a serious discussion about the Notch. Love it or hate it, the Notch is going to be a defining element of major smartphones this year...
76
by Ian Cutress on 3/27/2018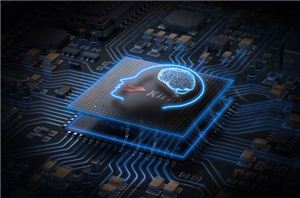 The Kirin 970 is HiSilicon's new SoC flagship for this year and powers the Huawei's flagship devices for this generation. We'll have a closer look at the SoC capabilities...
116
by Andrei Frumusanu on 1/22/2018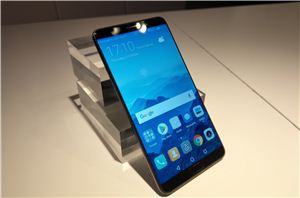 This morning Huawei is taking the wraps off of their latest generation flagship smartphone, the Mate 10 series. Powered by subsidiary HiSilicon's Kirin 970 SoC, the new phones are...
103
by Ian Cutress on 10/16/2017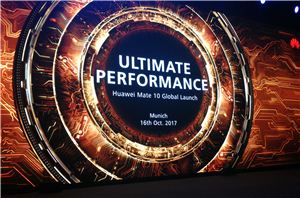 Huawei is having a launch event for its new Mate 10 and Mate 10 Pro smartphones. The key headline for these devices is going to be the support for...
23
by Ian Cutress on 10/16/2017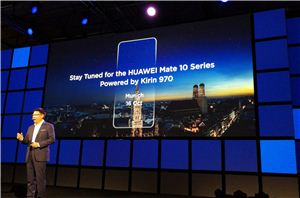 Riding on the back of the 'not-announced then announced' initial set of Kirin 970 details, Huawei had one of the major keynote presentations at the IFA trade show this...
14
by Ian Cutress on 9/4/2017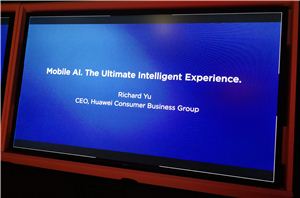 Huawei has a keynote at IFA this year. Having quietly announced the Kirin 970 and its new Neural Processing Unit yesterday without a word through the regular press channels...
27
by Dr. Ian Cutress on 9/2/2017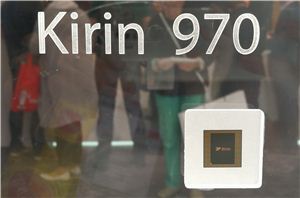 A surprise at this year's IFA is the previously unannounced Kirin 970 SoC hitting the show floor. Normally Huawei announces a new SoC with plenty of press details, and...
11
by Ian Cutress on 9/1/2017