Renoir
Ultra-compact form-factor (UCFF) machines have been one of the major drivers in the resurgence of the PC market. The trend was kickstarted by Intel's NUCs in the early 2010s. These PCs have usually relied on low-power processors with compelling performance per watt metrics. AMD was largely absent in this market till the introduction of the Ryzen processors. While ASRock Industrial was one of the first to release a UCFF mini-PC based on the first-generation Ryzen embedded processors, multiple OEMs have lined up to utilize the second-generation AMD processors in their own high-performance mini-PC lineups. Today, we are looking at the performance and value proposition of the ASUS PN50 - a high-end UCFF system based on the AMD Ryzen 7 4800U SoC.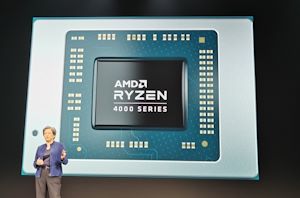 The notebook market has not been kind to AMD over the last decade – for a long, long time the company was only ever seen as the discount option...
95
by Dr. Ian Cutress on 3/16/2020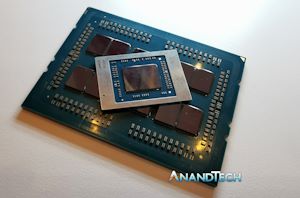 I'm pretty sure that the next time I go to a trade show where new silicon is being announced, the next tool I need in my backpack is a...
103
by Dr. Ian Cutress on 1/14/2020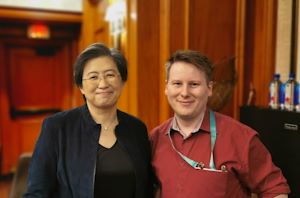 This week AMD took the wraps off of its latest generation of mobile processors. The company is being aggressive, offering up to eight cores for both the traditional ultra-portable...
93
by Dr. Ian Cutress on 1/7/2020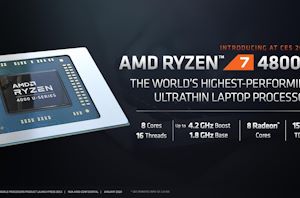 At last year's CES, AMD showcased its then Ryzen 3000 mobile processors as part of the announcements. In what is becoming a trend, at this year's CES, the company...
406
by Dr. Ian Cutress on 1/6/2020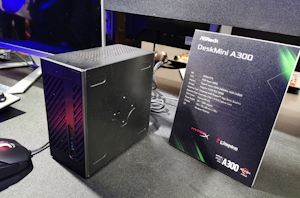 The industry loves a good small form factor platform, and ASRock's Deskmini A300 is a great example of this. Designed to work with AMD's APUs, the idea is to...
12
by Ian Cutress on 5/29/2019