Richland
AMD officially announced price cuts on their current APU product stack yesterday, which means the cost of a "mainstream" AMD system is now $20-$30 lower than before. Here's the quick rundown of features and pricing for the affected APUs, which include both the new Kaveri APUs as well as previous generation Richland APUs: AMD APU Pricing, October 2014 Kaveri APUs A-series APU Model CPU/GPU Cores CPU Clock Graphics GPU Clock TDP (cTDP) MSRP (USD) A10-7850K 4CPU + 512GPU 3.7-4.0 R7 720 95 (65/45) $143 A10-7800 4CPU + 512GPU 3.5-3.9 R7 720 65 (45) $133 A10-7700K 4CPU + 384GPU 3.4-3.8 R7 720 95 (65/45) $123 A8-7600 4CPU + 384GPU 3.1-3.8 R7 720 65 (45) $92 A6-7400K 2CPU + 256GPU 3.5-3.9 R5 756 65 (45) $58 Richland/Trinity APUs A10-6800K 4CPU + 384GPU 4.1-4.4 8670D 844 100 $112 A8-6600K 4CPU + 256GPU 3.9-4.2 8570D 844 100 $92 A4-6300 2CPU + 128GPU 3.7-3.9 8370D 760 65 $34 A4-5300 2CPU + 128GPU 3.4-3.7 7480D 723 65 $31 A4-4000 2CPU + 128GPU 3.0-3.2 7480D 720 65 $27 Obviously there are differences between the Kaveri and Richland/Trinity platforms and APUs, so keep in mind that Kaveri requires a socket FM2+ motherboard while Richland/Trinity uses socket FM2 (though there are boards that support...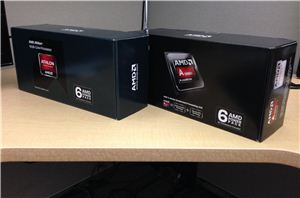 It went relatively under the radar during the past two weeks of intensive launches, but AMD is launching a new campaign specifically for system builders dubbed the AMD Power...
19
by Ian Cutress on 9/15/2014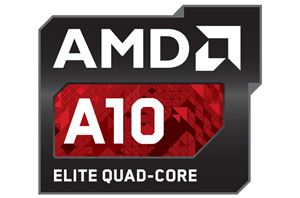 AMD held a brief press conference this morning to disclose a new part that should be for sale shortly, the A10-6790K. The performance of the 6790K should be very...
26
by Jarred Walton on 10/28/2013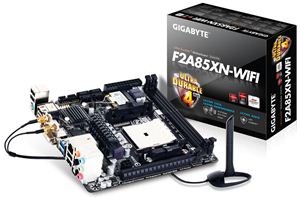 Mini-ITX is an exciting form factor, as with every CPU generation we can make something small and faster with better features over the previous gen. GIGABYTE recently released a...
32
by Ian Cutress on 8/21/2013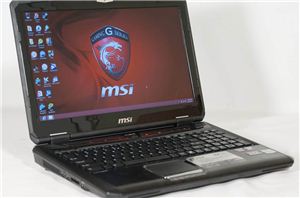 In the first part of our review of the AMD A10-5750M, we revealed the chip had a predisposition for better CPU performance. Does that carry over and help MSI's...
69
by Dustin Sklavos on 6/29/2013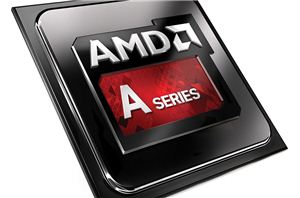 While AMD's Richland update has been of modest benefit on the desktop, improved power consumption and turbo features tend to go over much better in mobile. Is the AMD...
82
by Dustin Sklavos on 6/28/2013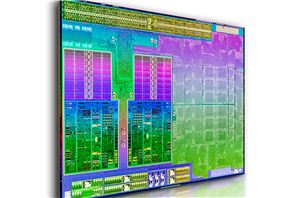 The run up to Computex has been insane. Kabini, Haswell and Iris hit us back to back to back, not to mention all of the travel before receiving those...
102
by Anand Lal Shimpi on 6/6/2013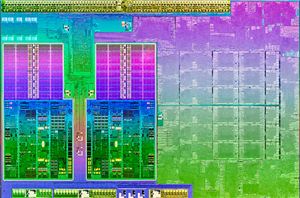 We've all known for a while that AMD would be releasing desktop Richland SKUs, and there have been a few leaks—including the APUs going up for sale at Newegg...
42
by Jarred Walton on 6/5/2013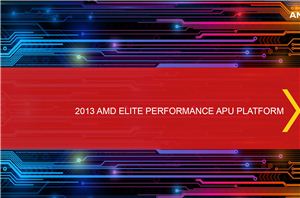 Somehow or another, we missed covering the Richland APU launch. With AMD launching Kabini and Temash today and reiterating the features and parts in the Richland APU lineup, we...
22
by Jarred Walton on 5/23/2013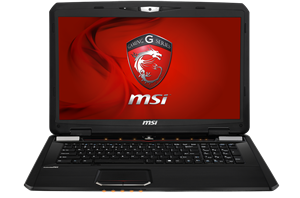 This is one of the more interesting pieces of hardware to keep an eye on if you're looking at a reasonably priced gaming notebook. I've toyed around with MSI's...
23
by Jarred Walton on 5/13/2013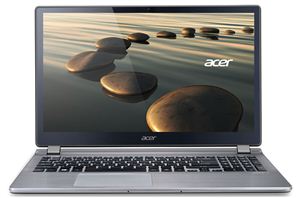 The final piece of news out of Acer from today consists of updates to their Aspire V series of laptops targeted at value-conscious consumers. We've previously reviewed the Aspire...
42
by Jarred Walton on 5/3/2013