Ryzen 9
For this year's ChinaJoy expo, AMD is taking to the show to announce a new and very special mobile CPU for high-end, desktop replacement-class laptops: the Ryzen 9 7945HX3D, AMD's first V-cache-equipped mobile CPU. Slated to launch on August 22nd, the new chip is set to break new ground for AMD in the mobile space, all the while giving gamers an even more potent CPU for high-end gaming laptops. Based on AMD's cutting-edge 3D V-Cache packaging technology, which places an additional slice of L3 cache on top of the existing L3 cache on the core complex die (CCD), the Ryzen 9 7945HX3D marks the first time AMD has brought their extended L3 cache technology to the mobile space. And like the Ryzen desktop parts already...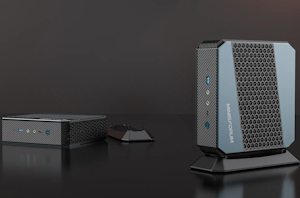 MinisForum, a Shenzhen based manufacturer of compact computing platforms, has been steadily bringing both AMD and Intel-based systems into the market. While the mix has mostly involved platforms that...
42
by Ganesh T S on 8/4/2021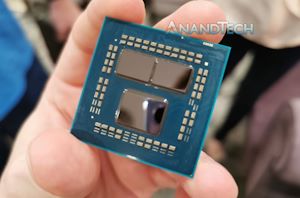 Announced a couple of weeks ago, the new AMD Ryzen 3000XT models with increased clock frequencies should be available today in primary markets. These new processors offer slightly higher...
111
by Dr. Ian Cutress on 7/7/2020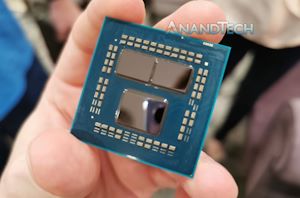 One of the more frequent rumors in recent weeks has been that AMD would have some new Ryzen 3000 processors to launch. Today AMD is announcing three new processors...
80
by Dr. Ian Cutress on 6/16/2020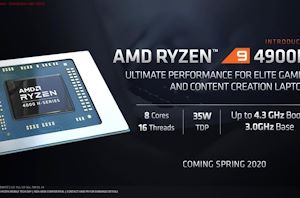 As part of the disclosures on AMD's Ryzen Mobile 4000 portfolio, the company is also lifting the lid on perhaps one of the worst kept secrets in mobile computing...
37
by Dr. Ian Cutress on 3/16/2020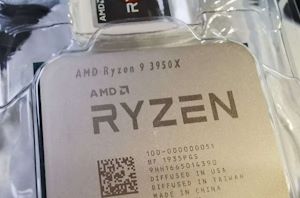 Deciding between building a mainstream PC and a high-end desktop has historically been very clear cut: if budget is a concern, and you're interested in gaming, then typically a...
206
by Dr. Ian Cutress on 11/14/2019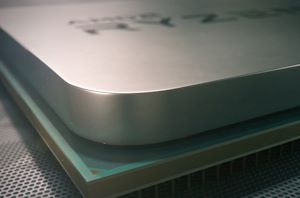 A motherboard maker has added support for AMD's yet-to-be-announced Ryzen 9 3900 CPU. The product will be one of the industry's first 12-core CPU featuring a mainstream TDP of...
48
by Anton Shilov on 9/26/2019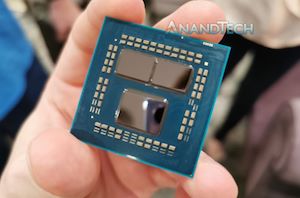 It's the review we've all been waiting for. Since December last year – and particularly since CES – AMD has been teasing us about the new Zen 2 microarchitecture...
451
by Andrei Frumusanu & Gavin Bonshor on 7/7/2019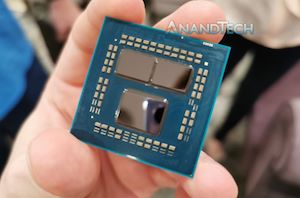 One of the questions that was left over from AMD's Computex reveal of the new Ryzen 3000 family was why a 16-core version of the dual-chiplet Matisse design was...
173
by Dr. Ian Cutress on 6/11/2019