Titan V
When we last discussed the NVIDIA Titan V in our preview, it was only a few weeks after its surprise launch at NIPS 2017. We came away with the understanding that the Volta-based Titan V was a new breed of NVIDIA's Titan, their prosumer line of video cards, one that essentially encapsulated NVIDIA's recent compute achievements and how they got there. Which is to say, deep learning and neural networking has quickly become the driving force behind NVIDIA GPUs as state-of-the-art compute accelerators, now incorporating built-in with hardware and software acceleration for machine learning operations. Deep learning prowess is the calling card of the Titan V and of Volta in general, and that performance is what we will be investigating today.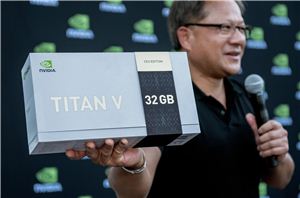 NVIDIA's CEO Jensen Huang has over the years become increasingly known for his giveaway antics at AI conferences. In recent years the CEO has unveiled both the NVIDIA Titan...
38
by Ryan Smith on 6/21/2018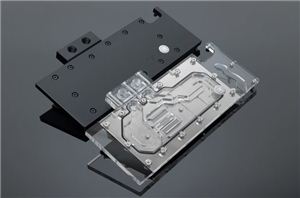 EKWB is releasing water blocks for NVIDIA's flagship GPU offering in the Volta-powered GeForce Titan V. The Titan V, released in December 2017, isn't pegged to be a gaming...
6
by Joe Shields on 2/26/2018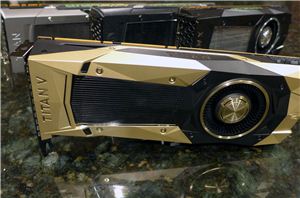 Today we're taking a preview look at NVIDIA's new compute accelerator and video card, the $3000 NVIDIA Titan V. In Greek mythology Titanomachy was the war of the Titans...
113
by Ryan Smith & Nate Oh on 12/20/2017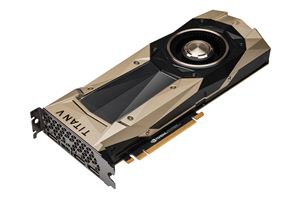 Out of nowhere, NVIDIA has revealed the NVIDIA Titan V today at the 2017 Neural Information Processing Systems conference, with CEO Jen-Hsun Huang flashing out the card on stage...
160
by Ryan Smith & Nate Oh on 12/7/2017