USB-C Digital Audio
The USB Implementers Forum this week published the USB Audio Device Class 3.0 specification, which standardizes audio over USB Type-C interface. The new spec enables hardware makers to eliminate traditional 3.5mm mini-jacks from their devices and use USB-C ports to connect headsets and other audio equipment. Makers of peripherals can also build their audio solutions, which use USB-C instead of traditional analog connectors. Developers of the standard hope that elimination of mini-jacks will help to make devices slimmer, smarter and less power hungry. The industry, led by Intel and some other companies, has been mulling about replacing the traditional 3.5mm mini-jack connector for some time now. The main motives for replacement were necessity to simplify internal architecture of devices by removing analog and some audio...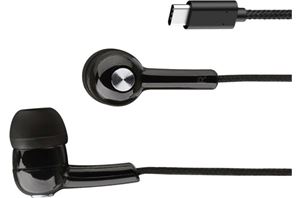 Conexant on Wednesday introduced its third CODEC for upcoming digital headsets using a USB Type-C interface. The new CX20888 chip is specifically tailored for headsets and supports a variety...
55
by Anton Shilov on 6/29/2016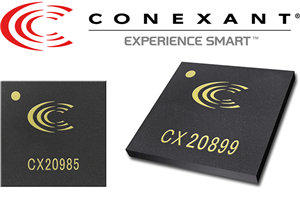 Just recently, Intel announced a proposal for its part in the USB-C Digital Audio specification, which is expected to be finalized in the coming weeks. Judging by our email...
31
by Anton Shilov on 5/11/2016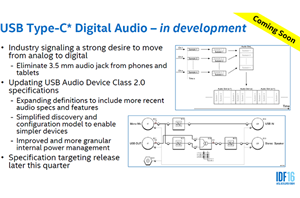 USB Type-C has a number of chances to become the standard for data and charging connector for smartphones and tablets running either Android or Windows. However, in the long-term...
148
by Anton Shilov on 4/26/2016