WD Red
Western Digital's Red series of drives for network-attached storage systems has a significant share in various NAS market segments. The series started off with a focus on hard drives, and more recently WD Red SSDs were introduced in Q4 2019, a few years after the SanDisk acquisition. These SATA SSDs (in both 2.5" and M.2 form-factors) were based on Marvell 88SS1074 controllers and targeted caching applications. The increasing popularity of tiered storage, coupled with the deployment of NVMe (in the form of add-in cards, and now, natively in NAS boards) has prompted Western Digital to create a new member in the WD Red family. The new WD Red SN700 comes in 5 capacities ranging from 250GB to 4TB. WD Red SN700 NVMe SSDs for NAS Capacity 250 GB 500...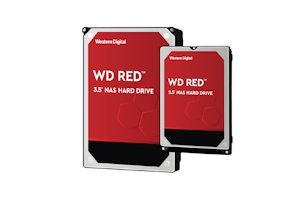 Western Digital originally launched their Red lineup of hard disk drives for network-attached storage devices back in 2012. The product stack later expanded to service professional NAS units with...
43
by Ganesh T S on 6/24/2020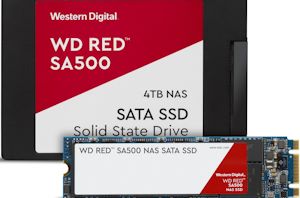 Western Digital has introduced its new WD Red SA500 family of specialized SSDs, which are designed for caching data in NAS devices. The drives are available in four different...
27
by Anton Shilov on 10/31/2019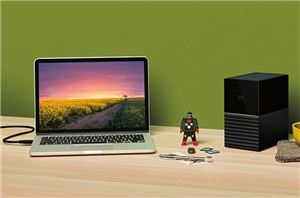 Western Digital has released its new My Book Duo external storage systems for consumers. The new devices run two 3.5" WD Red HDDs in RAID 0 or 1 mode...
7
by Anton Shilov on 8/25/2017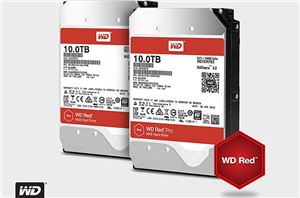 Western Digital has announced two new helium-filled hard drives targeting consumer and business NAS applications. The new WD Red and WD Red Pro HDDs increase capacity of WD's NAS...
19
by Anton Shilov on 5/22/2017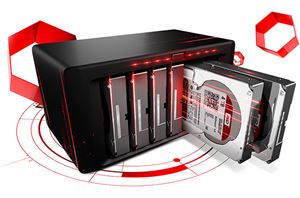 Helium-filled hard drives have a number of mechanical advantages compared to traditional HDDs, but they are also more expensive to manufacture. Western Digital subsidiary HGST introduced the world's first...
34
by Anton Shilov on 3/1/2016