X570
In what is likely the final months prior to AMD launching its highly anticipated Ryzen 7000 processors, its longstanding AM4 platform has had a long and successful run. Back from the original Ryzen days with X370, all the way to today's current AM4 chipsets including both X570 and B550, there's a wide variety of models to choose from for Ryzen 5000 processors. Despite readying up a new socket for its Ryzen 7000 lineup with support for DDR5 memory only, AMD confirmed that the AM4 chipset will remain alive for a little while yet. When it comes to selecting a motherboard for an AMD-based desktop system, there's plenty of choice including the original X570 chipset, as well as the refreshed X570S models with passive chipset...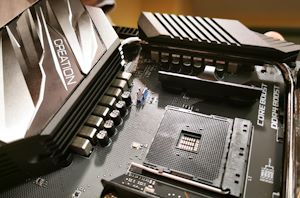 MSI has prepared a total of seven models for the launch of AMD's X570 chipset, but in a new series of boards focused at content creators. The new MSI...
15
by Gavin Bonshor on 5/27/2019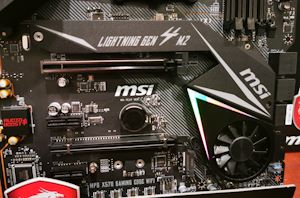 At Computex 2019 during AMD's keynote, AMD CEO Dr. Lisa Su unveiled details new X570 chipset designed for the upcoming Ryzen 3000 series "Matisse" processors. The new 3rd generation...
30
by Gavin Bonshor on 5/26/2019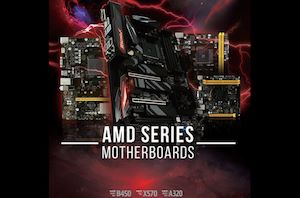 It what seems to be an inadvertent move, Biostar has released information about its upcoming X570 Racing GT8 motherboard ahead of AMD's unveiling of the new X570 chipset. This...
40
by Gavin Bonshor on 5/13/2019