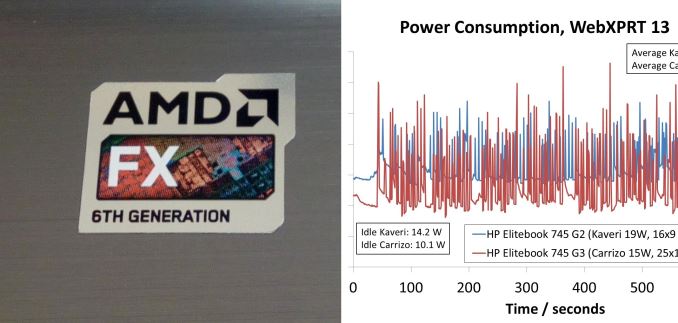 In Q2 of 2015, AMD officially launched Carrizo, their new APU aimed at mobile devices such as laptops and portable all-in-ones that normally accommodate 15W-35W processors. Quoted in the media as 'the biggest change to Bulldozer since Bulldozer itself', the marketing arm of AMD released information regarding the Excavator architecture of the new processor, and which contained a long list of fluid and dynamic implementations on improving the Bulldozer based architecture over the previous iteration of Steamroller (Kaveri). Despite this, AMDs target market for the Carrizo platform has not been receptive to AMDs product stack in recent generations due to issues surrounding performance, battery life and designs. AMD believes to have solved the first two of those matters with Carrizo, whereas the third is out of their hands and up to the OEMs to embrace AMDs platform. We wondered if the OEM's concerns were well placed, and organized some special testing to confirm AMD's claims about Carrizo.
Who Controls the User Experience: AMD's Carrizo Tested
Back in early 2015, we performed a long analysis on Intel's Core M platform, featuring 4.5W processors under the Broadwell microarchitecture. The purpose of that piece was to test several designs using that line of processors, and examining how the design of the chassis and features of the platform directly affected both performance and user experience. For Brett and I at the time, it was an eye opening endeavor, showing just how the slowest processor in a stack in the right notebook chassis can outperform the fastest, most expensive processor in a bad chassis that is wholly un-optimized.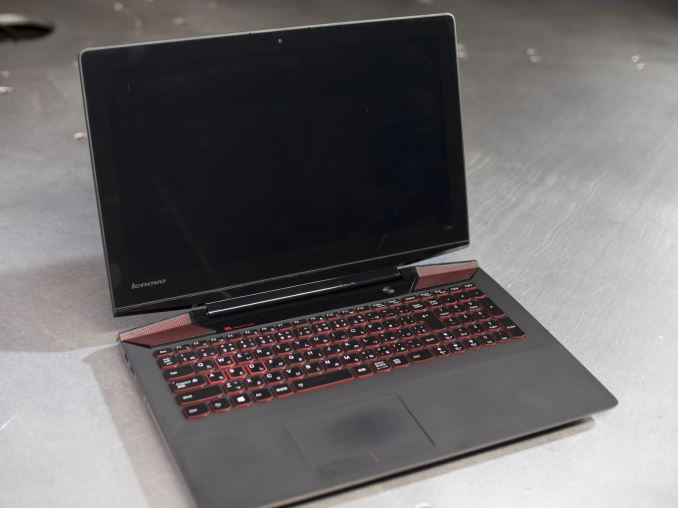 This review is along similar lines, but instead we are testing AMD's latest Carrizo platform, which is focused on 15W mobile parts in the $400 to $700 market. We approached AMD after the Carrizo Tech Day back in May with a proposal – to speak to engineers and to test the claims made about the platform. Typically sourcing AMD laptops, at least over the past few years, has been a veritable minefield as they are seemingly never promoted by OEM partners as review samples, or as one senior member put it, 'Some sales people only seem to offer AMD devices if people specifically ask for them'. Our proposal involved sourcing a number of Carrizo laptops when they were launched and tackling them head on, to see how many of the claims made on the Tech Day were testable but also noticeable and true. The issue AMD and OEMs have is that everyone in the AMD-to-OEM-to-retailer chain is invested in selling the platform, so there needs to be a source of third-party testing for people who don't trust that chain.
Over the course of a few months, our proposal changed and merged with ideas to speak with AMD's VPs and engineers, with a number of meetings and discussions. It emerged the best way to do this was to fly to AMD's HQ in Austin, Texas for a week and get hands on time in the labs. We agreed, as speaking to engineers and learning what is going on behind the scenes at AMD is always a good thing, but on the condition that we were free to setup, test and report without any predisposition to the results. There is an added benefit of having engineers only a floor or two away if a problem was to arise. There have been similar events in the past where media have been invited on-site for canned testing, but we made sure this wasn't going to be the case before we arrived. For example, Qualcomm has invited select media to in-hand, temporary Snapdragon testing on a couple of occasions, with media free to test and report whatever results.
The Testing
We had four Carrizo devices on hand to test for a week, along with a single Kaveri system. These devices were sourced by AMD, and I put in requests for a variety of price points, hardware configurations and styles, along with some specific testing equipment to which we don't have access. While it wasn't possible to get everything on hand due to timing issues, the arrangement at least captured a number of areas we planned on testing.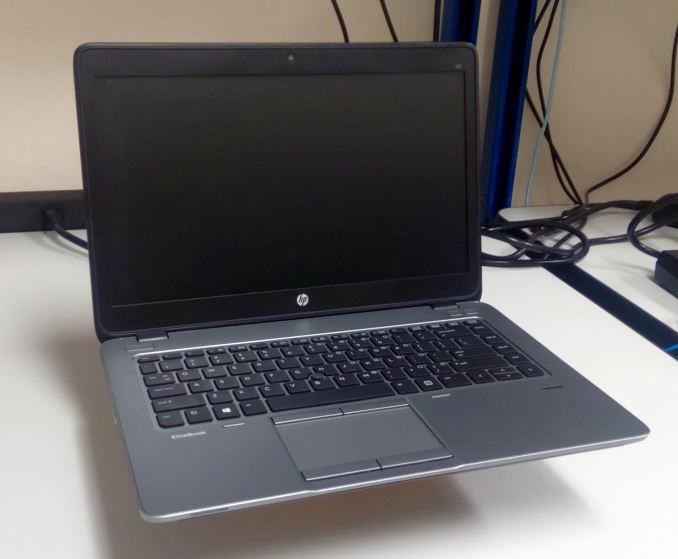 The testing aimed to cover the devices as units, the underlying hardware, as well as the Tech Day claims. Some of this piece will read like a regular review, some of it similar to our Core M testing regarding performance, power and temperature, but a large part is reserved for discussing both the results and the market. When building a platform like Carrizo, a lot of binary decisions are made that can be good or bad for the processor manufacturer, the OEM or the user. We discuss these in detail as a result of our findings.