Final Words
Wrapping things up, FSP designed the Hydro G series specifically to attract advanced users and enthusiasts who want high quality and high performance PSUs, but do not require massive levels of power. More specifically, FSP is hoping that the Hydro G units will find their way into high-end gaming systems that are using up to three high performance graphics cards (two for the 750W version we reviewed today).
As gamers often build for aesthetics as well as performance, FSP spent a considerable portion of their time and resources to design a visually pleasing and unique PSU. The satin black finish may be prone to fingerprints, but it is very smooth and subtle, while many users will appreciate the all-black, flat cables. Our only negative remark lies with the heavily advertised changeable side stickers, which although changable, can only be used once and cannot be removed since they're standard stickers. However they do get the job done, just as long as user is happy with their first color selection.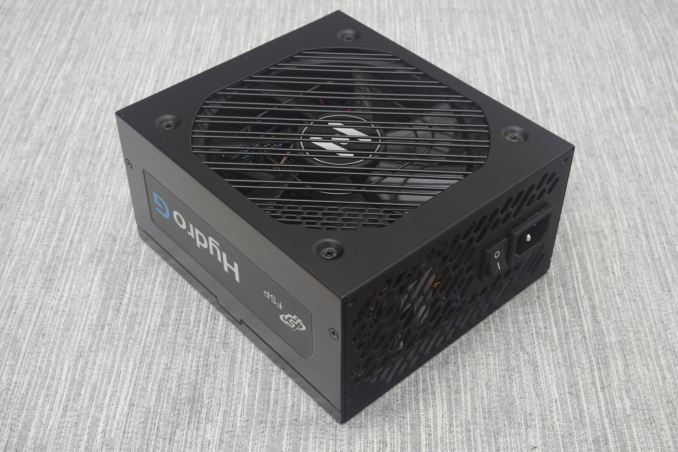 From an engineering standpoint FSP generally creates high quality products, and the Hydro G is no exception. As a matter of fact, it may very well be a testament to what the company can achieve. The design is very clean and the PSU itself is very well made, using excellent quality components. The five-year warranty may not be extraordinary for a unit of this class, but it certainly is reassuring.
The overall performance of the Hydro G PSU is excellent. Acoustics seem to be the primary focus of the design, as the Hydro G 750W PSU remained inaudible almost across the entire load range in room temperature testing. Nevertheless, FSP is not afraid to ditch the acoustics performance if the temperatures get high, ensuring the stability and longevity of the PSU. The electrical conversion efficiency is not extravagant for an 80Plus Gold certified model, neither is the quality of the power output, but they should be more than satisfactory even for demanding users.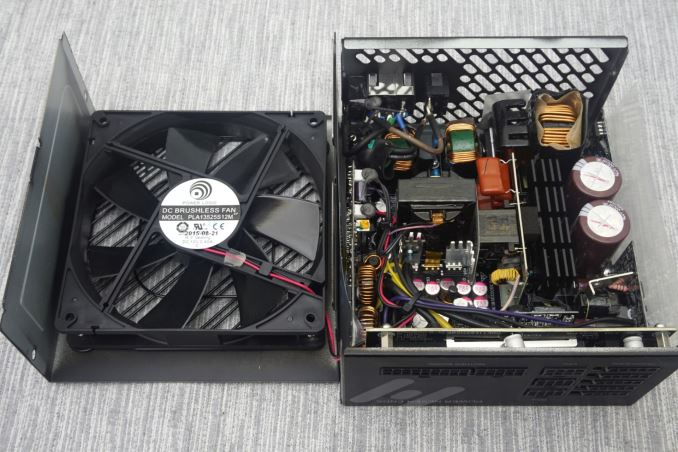 Ultimately the FSP Hydro G is a high quality, very well made product that offers excellent overall performance. It would mostly match the needs of those that want a product that combines aesthetics with good overall performance focused on low noise operation. The current MSRP price of $120 for the 750W version is a little high, considering that many competitive products retail for $10 to $30 less, but the PSU can be found retailing for as low as $80 after rebate, which is a very good deal for such a model.