Differentiation: Design, Audio, and Camera
In order to differentiate themselves beyond these subtle nuances like battery life and touch latency, HTC is attempting to stand out from the crowd with design, audio, and camera that is supposedly better than the competition. There's a lot to talk about here, so we'll dive right in with design instead of trying to discuss everything all at once.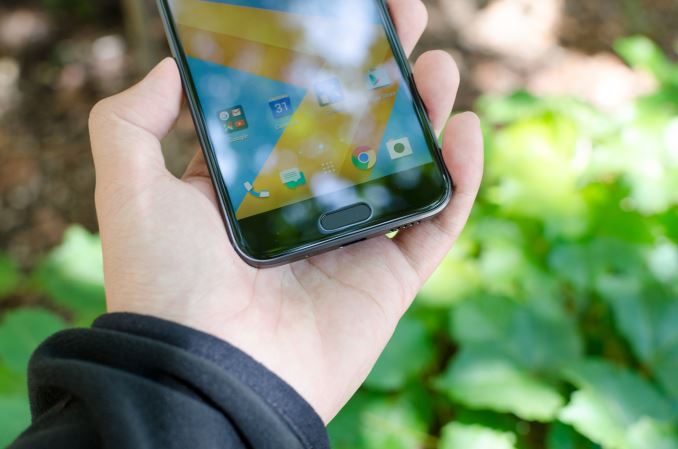 On the design front, the HTC 10 is actually an interesting departure from the M7 lineage that was carried forward from the M9. While it's definitely still an aluminum unibody, the front of the device is now more like the One A9 than anything else with 2.5D rounded glass edges. Unlike the One A9 though, the HTC logo is finally gone. Of course, if you look carefully the DDIC is still on the bottom of the phone which explains why the fingerprint sensor isn't perfectly centered. To compensate for this fact HTC has gone back to capacitive buttons. As a result of this change, typing on the HTC 10 is noticeably more comfortable than the One M8 or One M9, and the amount of screen estate you have when the keyboard is open is noticeably improved.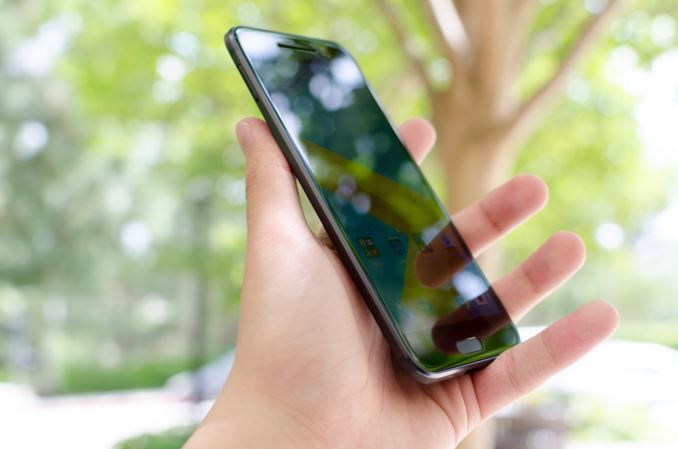 The design has also regained the chamfers and sand-blasted finish that the One M9 lost, which results in noticeably improved in-hand feel. The chamfer on the back is noticeably more visible than before, which HTC claims is to create a unique look depending upon lighting conditions. I don't know how I feel about this aspect of the design yet, but it's definitely a departure from what I'm used to. The ID also sees a move back to a circular camera lens on the back cover, which is definitely a lot more HTC-like than the squared-off lens that we saw with the One M9. The power button remains on the side and in a rather uncomfortable position unless you use the phone with your left hand. However, the button doesn't suffer from the accidental activation issues that I experienced with the One M9 which is good to see.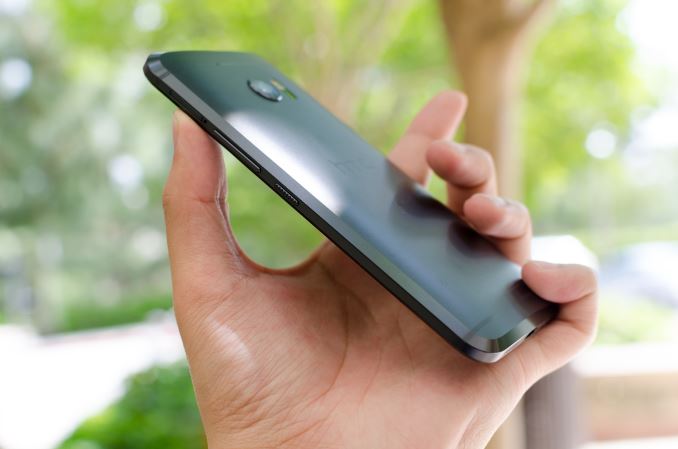 On the audio front, HTC has completely revamped how they think about audio when it comes to the HTC 10 in a lot of ways. It's interesting to see how HTC doesn't seem to fear killing sacred cows, as it was only a year ago that HTC seemed to believe that retaining dual front-facing speakers was non-negotiable for their high-end flagships. With the HTC 10, we see a significant departure in the speaker setup of the device. Rather than two front-facing speakers, there's only one front-facing speaker that doubles as an earpiece. This speaker is specifically tuned for high-frequency performance, and is highly directional in nature. The other speaker is downward firing, but is tuned for low frequencies as a subwoofer of sorts. Both speakers have their own amp/protection IC to dynamically boost output based upon environmental conditions. This design should retain the front-facing speaker quality that we've come to expect, while reducing the bezel of the device with some minor loss in stereo separation.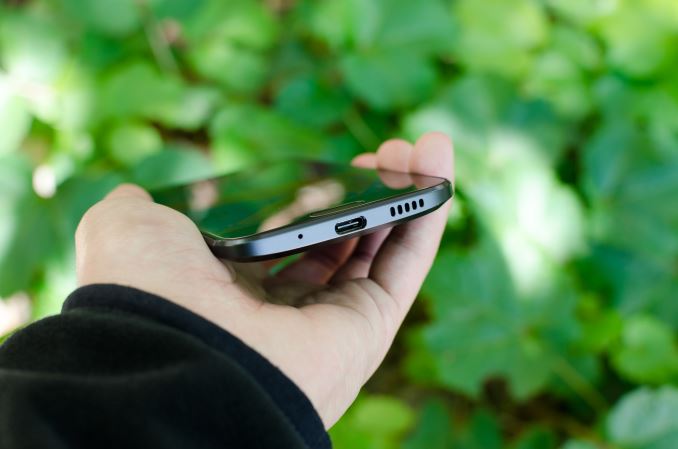 In my time with the HTC 10, I actually discovered that the bottom-firing speaker is more isotropic or omnidirectional than what I've come to expect from phone speakers. While cupping my hand around the speaker does affect volume depending upon the audio and volume level, it's less than most phones. More notably, the speaker doesn't muffle like I would expect if I cover it with a shirt sleeve or jacket. Of course, covering the speaker entirely with a finger does muffle the speaker significantly, but this isn't really a surprise. Overall, it looks like the HTC 10's speaker system lives up to the promise that HTC is making here, but we'll have to see how it really performs in the full review.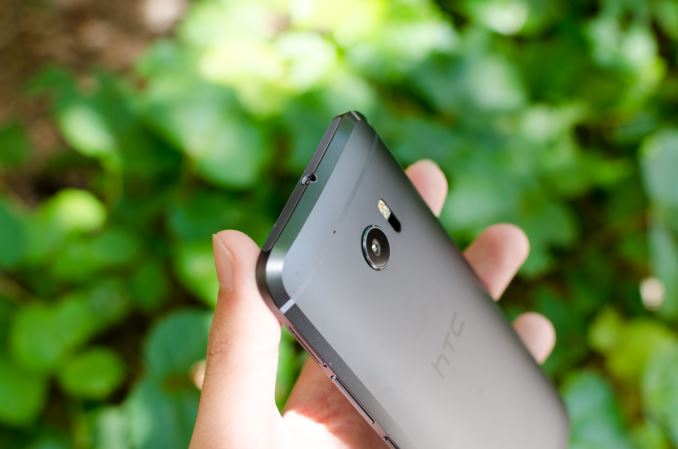 The other thrust that HTC is making in audio is improved output on the 3.5mm headphone jack. There are some questionable points in the marketing literature like a 16 to 24 bit audio upscaler, but the main points of interest here are a 24-bit DAC with a high voltage, low noise/distortion amp, 24-bit stereo audio recording with three dual-membrane microphones, and software to compensate for personal variation in hearing and headphones to improve audio reproduction. Unfortunately, I couldn't test any of this in my time with the device so far, but HTC is claiming that THD and noise are both below the Galaxy S7 and LG V10, with output voltage comparable to the LG V10.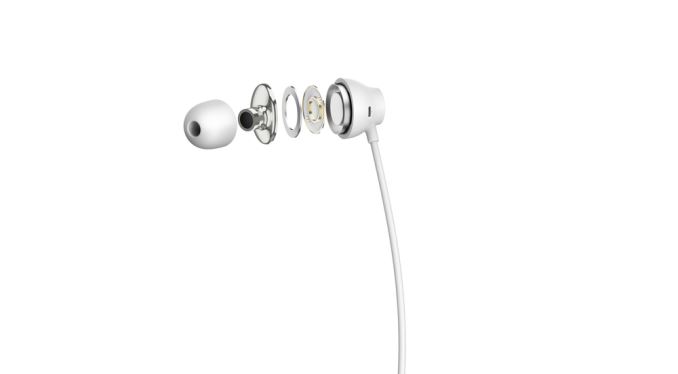 In order to take advantage of this improved audio over the 3.5mm jack, HTC is also including better earbuds out of the box for every device, with larger drivers and a new diaphragm design that should improve sound reproduction, although it's unlikely that these are going to be better than dedicated studio monitors.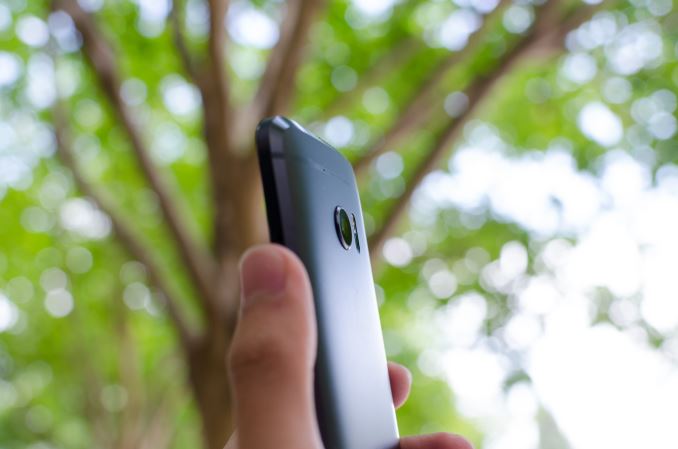 The final piece of the puzzle on the hardware side is the camera. HTC seems to have understood just how critical camera is to differentiate them from the rest of the market, and for this generation they're promising to finally deliver one of the best cameras you can buy in an Android phone. To start, it looks like HTC is single-sourcing the IMX377 for the HTC 10, which is the same sensor that we first saw in the Nexus 6P and 5X. In addition to this "Ultrapixel 2" sensor, HTC is using a lens module that has OIS and an f/1.8 aperture. The focal length is also 26mm equivalent, which does give some cause for concern but I'll defer judgment here until the full review. In order to try and keep pace with the dual pixel AF of the Galaxy S7, HTC has also equipped the 10 with a laser AF system that allows for improved low-light focus reliability and speed. I'm not quite ready to say much here, but at the very least the photos I took of the relatively dark briefing room had surprisingly natural post-processing, and focusing was noticeably faster than the G5 in the time I had with the HTC 10.
Of course, while hardware is the critical foundation of user experience, software is really what makes or breaks it. To this end, HTC is continuing the work that they began with the One A9. The primary goals of HTC Sense for this year is to make HTC Sense consistent with Material Design, remove unnecessary duplicate applications, and provide meaningful UX improvements where AOSP falls short. To this end, a number of HTC applications that were found to be relatively unused have been removed from the HTC 10 by default. However, applications from Sense that were found to be used more than the AOSP alternative have been retained and updated in order to fit Material Design guidelines. Examples of retained applications include HTC Mail, Dialer, Weather/Clock, and Sense Home, while removed applications include things like Scribble, Polaris Office, and Fun Fit. These removed applications will still be on the Play Store for now, but it seems that they won't be coming back in shipping ROMs to reduce user confusion.
In addition to this general streamlining and redesigning of Sense, HTC also highlighted the addition of Boost+, which adds some features like app-locking behind a pattern, PIN, password, or fingerprint, and AirPlay support with HTC Connect. There are also some extra power management features in Boost+ like detecting apps that hold excessive wakelock or use excessive amounts of CPU, in addition to some system management features to clear caches and other "junk", although HTC wasn't really clear on what exactly they do here that is all that unique. This application will also allow whitelisting games/applications to automatically change system resolution to 1080p to improve frame rate and possibly reduce power consumption, which is a pretty neat way of compensating for the move to a 1440p display and the associated increase in GPU load for GPU-intensive applications.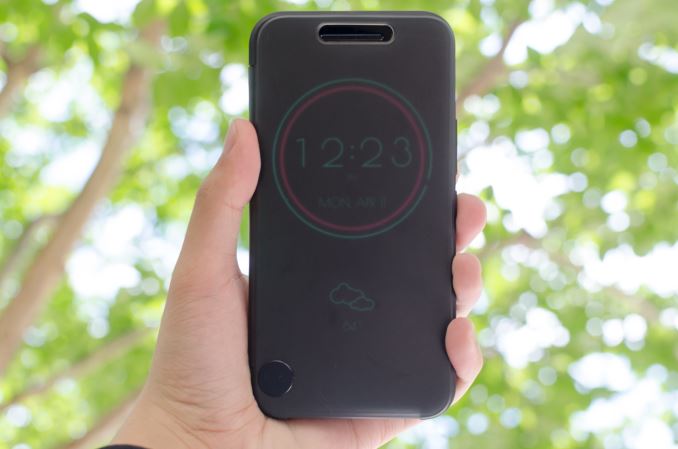 On the accessory side, HTC is also introducing a new Ice View case to replace the Dot View case. This is basically just a TPU flip case with a magnet on the flip cover that allows for higher resolution display of things like the clock, notifications, call history, and other quick tasks. At least one reason for the change here was that the flip cover interfered with fast camera launch, so it's now possible to take a quick photo without opening the flip cover.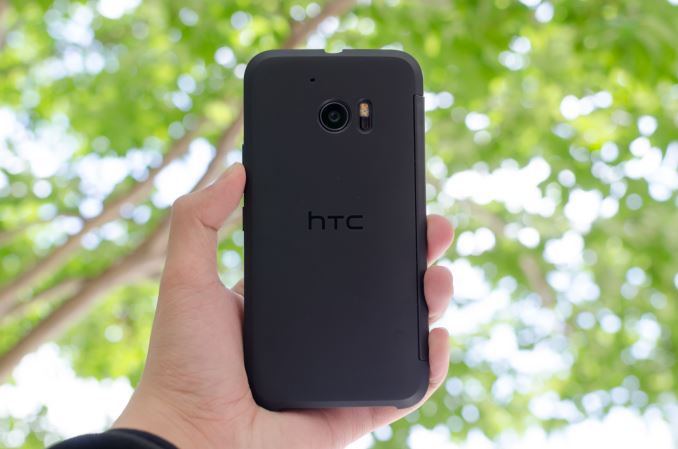 In addition to the Ice View Case, HTC is also introducing a USB-C headset made in partnership with JBL called the Reflect Aware C, which are water resistant, sweat-proof, and have adjustable noise cancellation that works without any batteries in the headphones with 14.8mm drivers and 10Hz-22KHz frequency response.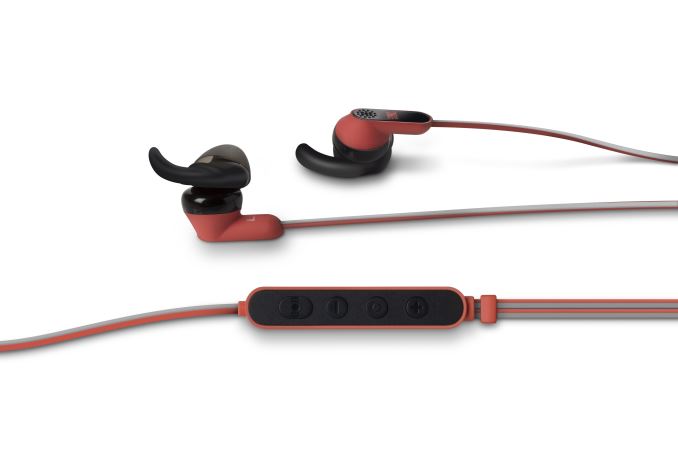 Overall, the HTC 10 shows some incredible promise, but it will take a full review to see whether the phone lives up to the lofty expectations that its marketing is setting. The HTC 10 will be available in the US on Verizon, Sprint, and T-Mobile USA. An unlocked variant will also be available with support for AT&T and T-Mobile in the US, starting at 699 USD. US devices will also have UH OH Protection, which allows for one free replacement device within 12 months of purchase if the device is shattered or water-damaged. At this time global units will have the option of Carbon Grey, Glacial Silver, and Topaz Gold. KDDI in Japan will also offer the device in Camellia Red at launch, and the color should roll out globally with time.