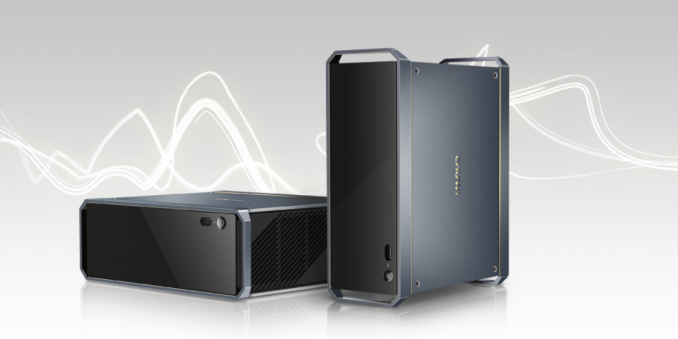 Although we've mostly covered Chuwi's laptop and tablet ventures to date, the company has just announced the HiGame mini-PC, and it's worth a look. Chuwi is stepping out of their comfort zone a bit here with a new desktop form factor, featuring the new Intel 8th Gen Core with Radeon RX Vega: basically Kaby Lake G with Radeon Graphics. Chuwi is well-known for low-cost laptops, but this move into the PC gaming industry seems like a wise one, and their first entrant has a lot of appeal. This appears to be a redesign of the GBox Pro that they showed off at CES.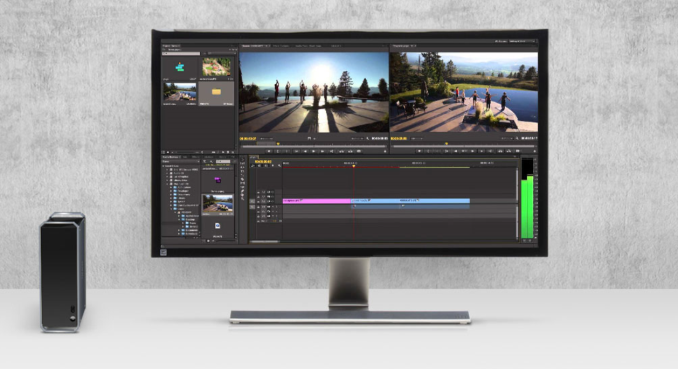 The HiGame is a 7-inch by 6-inch by 3-inch desktop, and is based around the 65 W Intel Core i5-8305G with Radeon Graphics. To keep the initial costs down, the device is configured with 8 GB of DDR4, and a 128 GB SSD, but both are upgradable. The Core i5 is a quad-core with Hyperthreading, and features a 65-Watt TDP for the CPU and GPU. The Radeon graphics feature 20 compute units with 179.2 GB/s of memory bandwidth thanks to the 4 GB of HBM2 memory. This should offer reasonable graphics performance, and Chuwi rates it about 30% quicker than a similar system with a GTX 1050 GPU.
Although compact, the HiGame doesn't skimp on connectivity. It features five USB 3.0 ports on the rear, along with Ethernet, two HDMI 2.0 ports, and two DisplayPorts, along with a microphone and headphone jack. The front features a USB-C Thunderbolt 3 port as well, so all the bases are covered.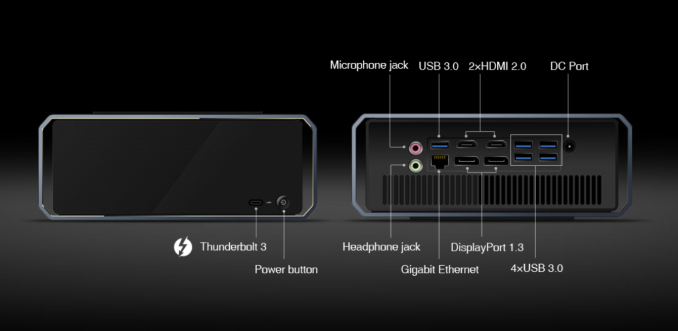 The design of the HiGame is industrial, and, at least in my opinion, quite stylish. Despite going into the gaming market, Chuwi hasn't yet gone crazy with the styling, and this mini-PC should fit in well in almost any environment.

Chuwi hasn't set a final price or availability yet, but they are aiming for around $999 as a launch price, and availability in early July. The price is a jump up from what we've seen from their Atom powered laptops, but the KBL-G is going to account for much of the cost.
We should be able to get our hands on this when it's launched to provide a more comprehensive overview at that time, so stay tuned.
Source: Chuwi
Related Reading