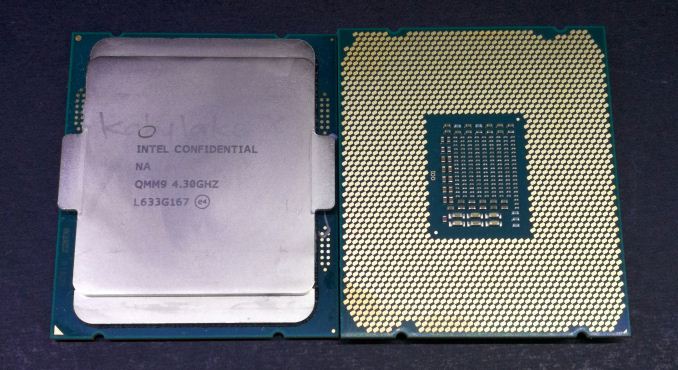 Intel this week revealed plans to discontinue its Kaby Lake-X processors. The chips will not be supported by the company's upcoming X399 platform for high-end desktops, so initialization of their EOL program is not surprising. Interested parties will be able to get their Core i5/Core i7 processors in LGA2066 packaging for about a year, but they will need to order the chips by the end of November.
Intel on Monday announced plans to discontinue all versions (tray and boxed) of its Core i5-7640X and Core i7-7740X CPUs. PC makers and component resellers interested in these processors will have to order them by November 30, 2018. Intel will ship the final codenamed Kaby Lake-X chips by May 31, 2019, so technically interested parties have a year to buy these chips if they need them.
Intel introduced its Core i5-7640X and Core i7-7740X CPUs in mid-2017 in order to enable hardcore enthusiasts and professional overclockers to set overclocking records using quad-core Kaby Lake-X CPUs while taking advantage of the company's latest HEDT platform. Usage of the X299-based motherboards with LGA2066 form-factor ensures better power supply to processors and thus helps to hit higher clocks. The plan was heavily criticized by product reviewers and motherboard makers since Kaby Lake-X CPUs require different voltages and memory kits than the high core count Skaylake-X CPUs. Furthermore, the launch of Intel's six-core Coffee Lake processors in October made Kaby Lake-X products considerably less attractive.
Related Reading:
Source: Intel