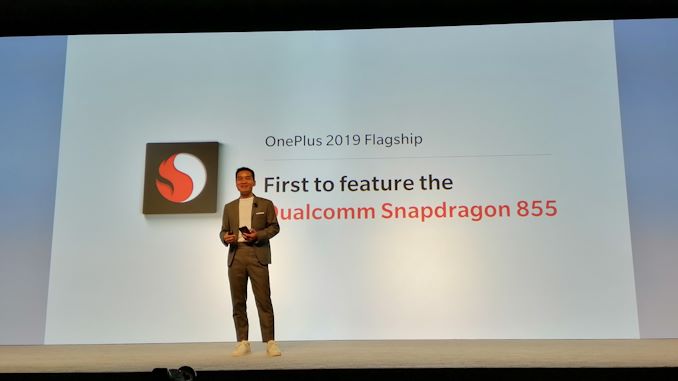 One of the key announcements at the Qualcomm Snapdragon Tech Summit in the past week was around OnePlus: CEO Pete Lau stood on stage and stated that the company would have the first Snapdragon 855 enabled device to market. Due to some special sleuthing, this isn't the case. OnePlus also expanded on its plans for 5G, as well as what it expects to cost.
Be Prepared to Spend More
In several interviews with the press, CEO Pete Lau discussed how 5G will affect the price of upcoming mobile devices. The official line is that 5G-enabled smartphones, before any additional data plan is considered, could cost $200-$300 more than current flagship devices. Part of this comes down to the modem, but also the RF front end and antennas – ultimately it will depend on if the phone supports both sub-6 GHz and mmWave, given the need for special mmWave antenna modules in the first round of products. Exactly how OnePlus will be implementing a 5G policy is unclear, however we were told at a satellite event that OnePlus expects to run two concurrent product lines: one with 5G and one without. The naming and timing on those is still fluid for now, about whether the 5G device should continue the current numbering scheme or continue with its own sub-branding, and even when the product will be released.
(One of) The First With Snapdragon 855
As reported by Engadget, OnePlus had a slight translation issue in its slide decks. In English, and with the deck presented on stage during the keynote, OnePlus announced that it would be the first device to market using the newest Qualcomm Snapdragon 855 chipset. However, the deck that was distributed to the Chinese media said something different – the same slide stated that OnePlus would be 'One of the first' to use the new chip. Kudos to Engadget here – they tracked down the relevant PR people and confirmed that the mistake was in the English slide. At this point who exactly will have the first S855 device is unknown (but does it really matter?).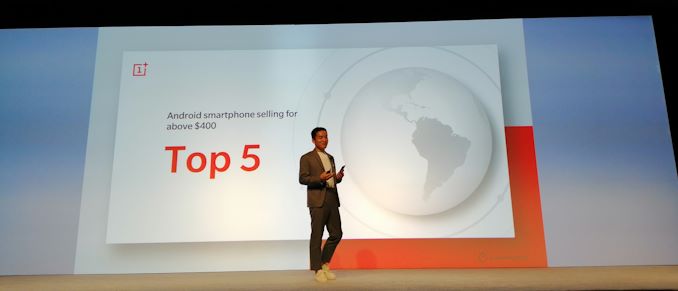 OnePlus and EE in the UK for 5G
Another key announcement from OnePlus and from Everything Everywhere is 5G in the UK. The companies will be working together to bring 5G devices into the UK market, in what they call a 'strategic partnership' starting in the first half of 2019. It was specificallty stated that OnePlus and EE 'will be the first to bring 5G to Europe'.
We're looking forward to working with OnePlus with our 5G coverage next year.