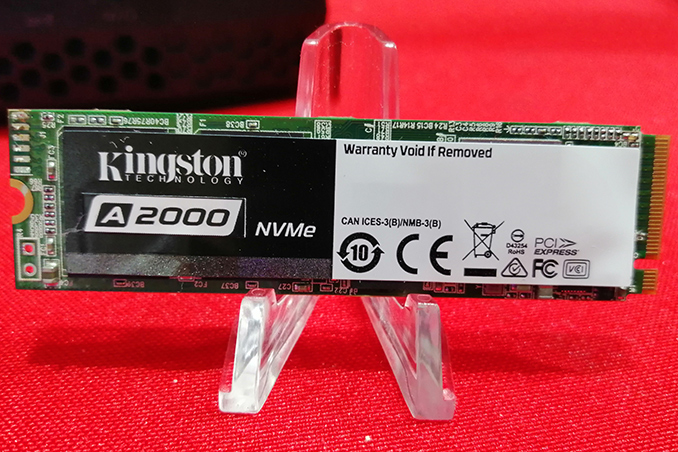 Manufacturers of SSDs have traditionally sold drives with a PCIe interface at a premium when compared to devices featuring a SATA interface because of higher performance and despite of the fact that most SATA SSDs use drive form-factor and are more expensive to make than M.2 modules. Later this year Kingston plans to launch its A2000-series SSDs featuring a PCIe 3.0 x4 interface that will be priced below SATA SSDs.
The Kingston A2000-series drives will be offered in various controller/NAND configurations in a bid to be flexible in terms of BOM costs and ensure that the SSDs are consistently cheaper than solutions featuring a SATA interface. In particular, Kingston plans to use Silicon Motion's SM2263-series and Phison's low-cost controllers along with Toshiba's BiCS4 3D TLC NAND memory for these drives.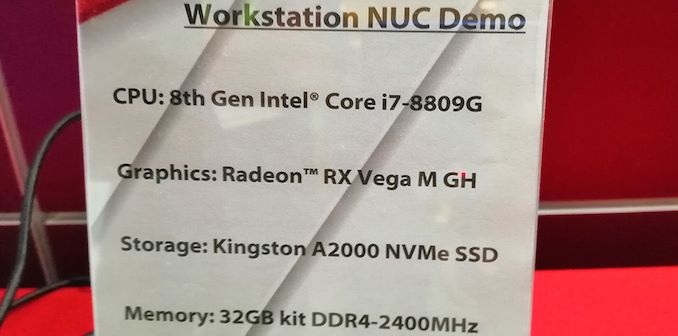 Kingston's A2000 SSDs will be offered in 240 GB, 480 GB, and 960 GB configurations, which is in line with other low-cost SSDs. As for performance, the manufacturer targets up to a 2000 MB/s sequential read speed as well as up to a 1500 MB/s sequential write speed. A prototype Kingston A2000 512 GB SSD that Kingston demonstrated at CES offered up to a 1986 MB/s sequential read speed as well as an up to a 1572 MB/s sequential write speed. Such performance levels are typical for SMI's SM2263XT/SM2263 controllers, so these results are not too surprising. Meanwhile, we are looking forward to see official test results of another version of the A2000.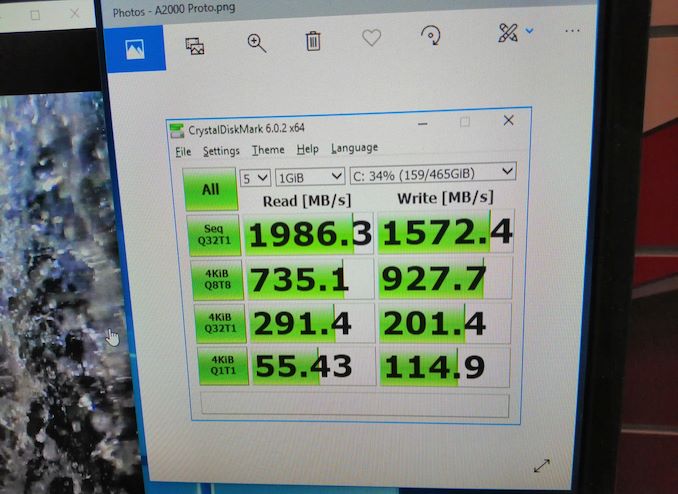 Kingston says that performance of A2000 drives featuring different controllers will be consistent, so end-users will not have to wonder which SSD they are buying, but this claim will have to be verified by independent testing.
Comparison of Kingston's Client NVMe SSDs
Capacity
A2000
A1000
KC2000
KC1000
240 - 960 GB
240 - 960 GB
240 TB ~ 2 TB
240 - 960 GB
Controller
Silicon Motion
Phison

Phison PS5008-E8

Silicon Motion
Phison PS5007-E7
NAND Flash

Toshiba's 96-layer BiCS4 3D TLC

Toshiba's 256 Gb 64-layer BiCS3 3D TLC

3D TLC

Toshiba's 128 Gb planar MLC

Form-Factor, Interface
M.2-2280, PCIe 3.0 x4
M.2-2280, PCIe 3.0 x2, NVMe 1.2
M.2-2280, PCIe 3.0 x4
M.2-2280, PCIe 3.0 x4, NVMe 1.1
Sequential Read
Up to 2000 MB/s
Up to 1500 MB/s
Up to 3000 MB/s
Up to 2700 MB/s
Sequential Write
Up to 1500 MB/s
Up to 1000 MB/s
Up to 2500 MB/s
Up to 1600 MB/s
Random Read IOPS
?
Up to 120K IOPS
?
Up to 290K IOPS
Random Write IOPS
?
Up to 100K IOPS
?
Up to 190K IOPS
While Kingston demonstrated prototypes of its A2000 -series SSDs at CES, it is not clear when the company intends to ship the final drives. While we do know for sure that Kingston wants to make its A2000-series PCIe SSDs cheaper than SATA SSDs, it still remains to be seen what they will be priced at, especially with NAND prices continuing to fluctuate as the weeks go by.
Related Reading:
Source: Kingston