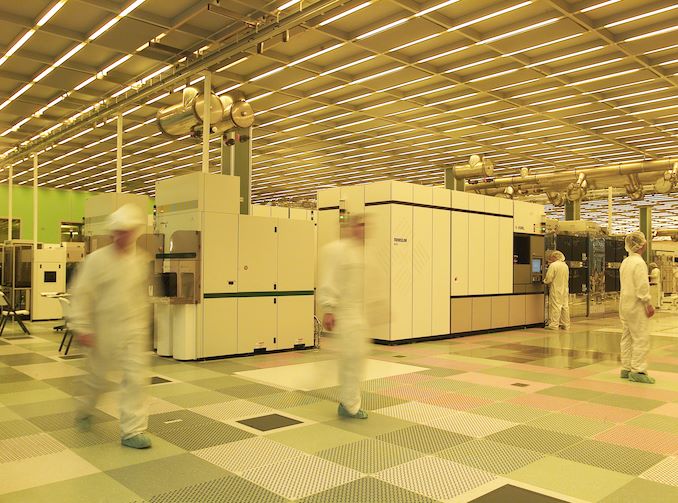 GlobalFoundries announced on Thursday that it had agreed to sell its Fab 3E in Singapore to Vanguard International Semiconductor (VIS) as part of a broader plan to exit the MEMS business by the end of the year. The deal will be a wholesale handoff to Vanguard, and both the customers that use the fab and the personnel that work there will be transferred to the new owner. For their part, selling the fab and exiting the MEMS business will allow GlobalFoundries to raise the capital it needs upgrade its other fabs, as well as further invest in technologies that are used to make chips using the company's other specialized manufacturing processes.
Under the terms of the agreement, GlobalFoundries will sell its Fab 3E located in Tampines, Singapore, to Vanguard for $236 million with transfer of the ownership set to be completed on December 31, 2019. The fab is used to make microelectromechanical systems (MEMS) as well as analog/mixed signal chips, with a production capacity of around 35,000 200-mm wafer starts per month. In addition to the building and equipment, Vanguard will also get GlobalFoundries' MEMS-related IP. Vanguard in turn will offer employment to the staff of Fab 3E, essentially continuing with the current team. Furthermore, VIS will inherit customers currently served by the production facility.
Vanguard's existing manufacturing have been running at full capacity since 2018, so by getting GlobalFoundries' Fab 3E VIS will not only get new customers, but it will also expand its production capabilities. Because MEMS is a growing market, the deal is a clear win for the company.
Meanwhile GlobalFoundries will get $236 million for the sale, which it will invest in other 200-mm fabs and technologies where the company is more clearly differentiated from its competitors. This includes RF, embedded memory, advanced analog, and so on. Since specialized manufacturing processes are a lucrative business, shifting from MEMS is a logical move for the company. Plus it will also help GlobalFoundries reduce its operating costs.
"This transaction is part of our strategy to streamline our global manufacturing footprint and increase our focus in Singapore on technologies where we have clear differentiation such as RF, embedded memory and advanced analog features," said GF CEO Tom Caulfield. "Consolidating our 200mm operations in Singapore into one campus will also help reduce our operating costs by leveraging the scale of our gigafab facility in Woodlands. VIS is the right partner to leverage the Fab 3E asset going forward."
Related Reading:
Source: GlobalFoundries