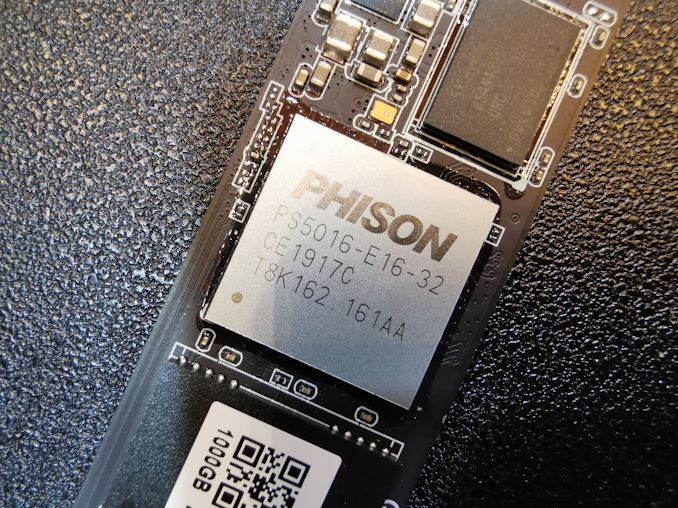 In the recent years SSD controllers and NAND flash memory have become so fast that the PCIe 3.0 x4 interface used by M.2 SSDs has become a bottleneck for sequential performance. As a result, a faster interface is needed to boost the performance of these drives. Coming to the PC market later this year, PCIe 4.0 will increase bandwidth available to M.2 SSDs to around 8 GB/s (each direction) and will enable drive vendors to offer faster SSDs.
To build M.2 SSDs supporting a PCIe 4.0 x4 interface, new controllers are (obviously) needed, and right now the only company that has them ready is Phison. In fact, the company is readying two such controllers: the PS5016-E16 for high-end drives, as well as the PS5019-E19 for mainstream drives. The E16 has eight 800 MT/s NAND channels for ultimate parallelism and sequential read performance of up to 5 GB/s (write speeds depend on the actual chips/SSD capacity, in the best case scenario it is said to reach up to 4.4 GB/s), whereas the E19 has four NAND channels to minimize the die size and cost.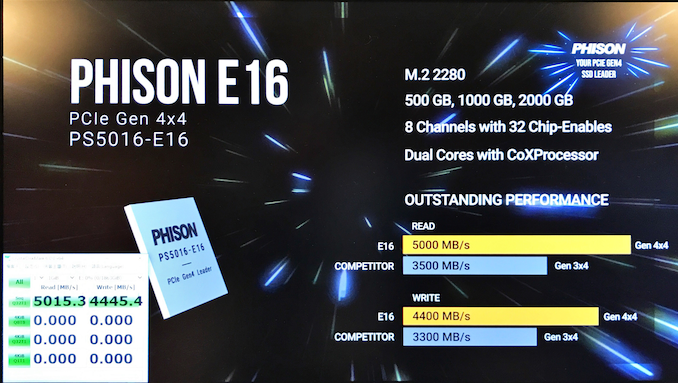 While the PS5019-E19 is formally positioned below the top-of-the-range controllers, it supports all of the features the E16 does (including Phison's latest implementation of LDPC-based ECC and so on). Phison is also testing it with the latest 3D NAND flash memory devices featuring a 1200 MT/s interface, so if the company qualifies it for such chips, the actual SSDs powered by the E19 will offer performance that will be significantly higher when compared to today's high-end SSDs at a lower price.
It is noteworthy that in a bid to speed up the commercial launch of its PS5016-E16 and the PS5019-E19 controllers, Phison took its E12 and E13 controllers and swapped out the PCIe 3.0 PHY for a PCIe 4.0 PHY, so these controllers are not completely new from a NAND management perspective. The upside for the company and its customers, however, was that it will allow the company to roll out its PCIe 4.0-enabled controllers ahead of the competition, while also simplifying the development of the controller's firmware.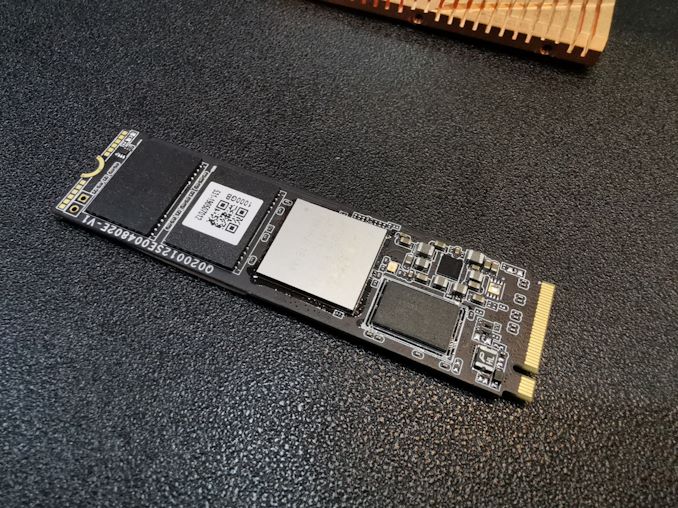 At Computex, a variety of partners, including Corsair, GIGABYTE, Essencore/Klevv, Patriot, Galax, and a number of others are demonstrating their M.2 PCIe 4.0 x4 drives featuring the Phison PS5016-E16 controller. The SSD suppliers use 3D NAND devices from different makers, so the E16 has been qualified to work with a variety of components, which further strengthens its competitive positions.
The PS5019-E19 will be launched a little later than the flagship E16 controller, but everything points out that it will be made available to SSD makers in 2019 with products to follow shortly.
Want to keep up to date with all of our Computex 2019 Coverage?

Laptops

Hardware

Chips
Follow AnandTech's breaking news here!