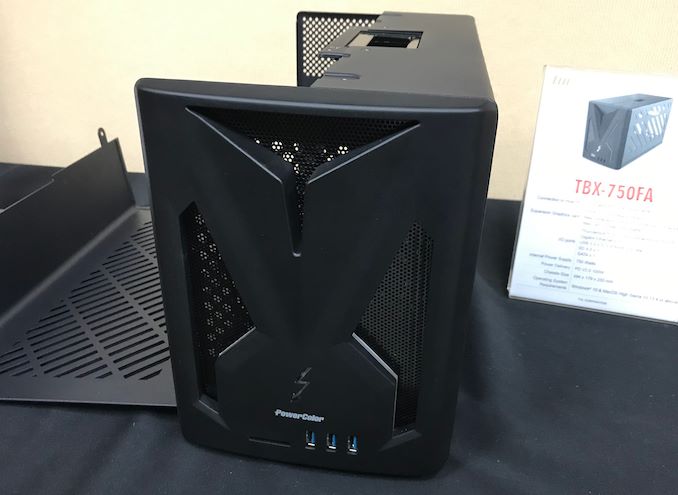 Tul, the parent company of PowerColor, currently has two external graphics (eGFX) boxes for high-end graphics cards, as well as low-power miniature eGFX solutions. Both sides of the coin have allowed the company to gain a lot of experience when it comes to external Thunderbolt 3 graphics. At this year's Computex, the company demonstrated its upcoming enclosure for high-performance customers that will offer even more advantages over their previous-gen chassis.
The TBX-750FA eGFX box is equipped with a 750 W power supply, which allows it to deliver up to 500 W of power to a graphics card as well as up to 100 W of power to its host laptop via USB-PD. With 500 W of power available to a video card, the chassis will be compatible even with the highest-performing video card, with a good bit of headroom to spare for overclocking. Furthermore, the box will be able to power high-end 15.6-inch laptops.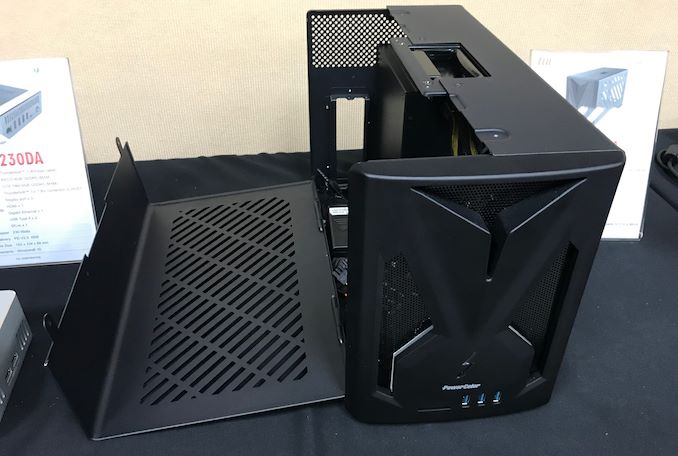 Traditionally for Tul, and PowerColor, the TBX-750FA eGFX box supports loads of additional capabilities. In particular, the unit has a 2.5-inch SATA bay, a GbE port, an SD 4.0 card reader, as well as five-port USB 3.0 hub.

The TBX-750FA can house a 2.5-slot wide graphics card and integrates a standard power supply along with multiple additional components, which makes the chassis rather bulky.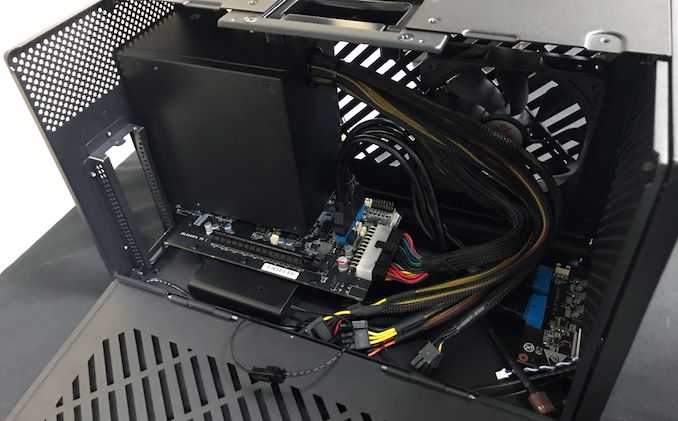 At Computex, Tul demonstrated its TBX-750FA eGFX enclosure under its own brand, which means that the chassis will be available not only to PowerColor, but to other suppliers of eGFX products too. It is hard to say when this product is set to be available from any brand, but at Computex the company demonstrated a pre-production sample.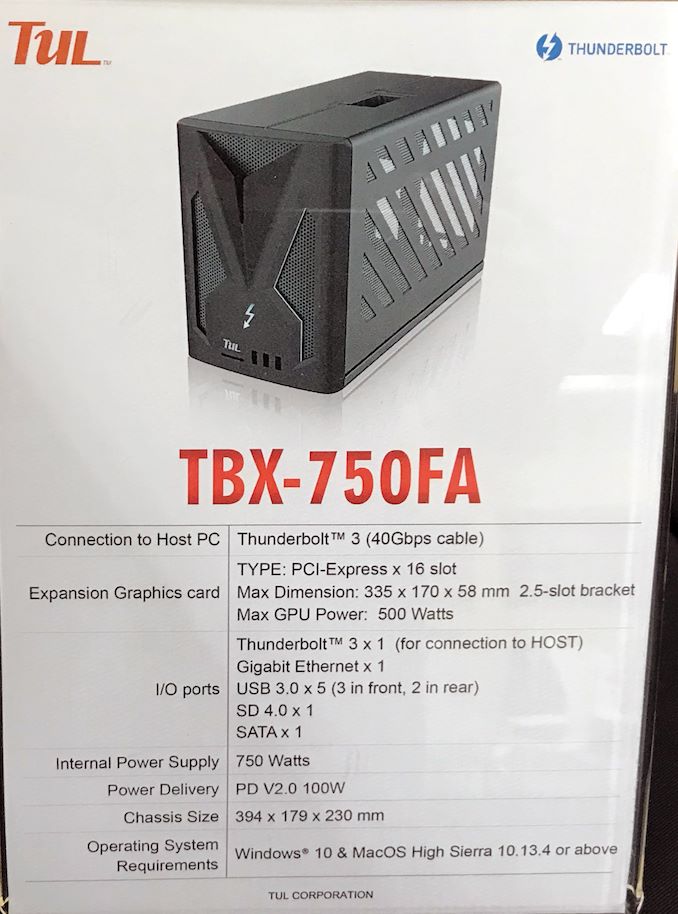 Related Reading:
Want to keep up to date with all of our Computex 2019 Coverage?

Laptops

Hardware

Chips
Follow AnandTech's breaking news here!