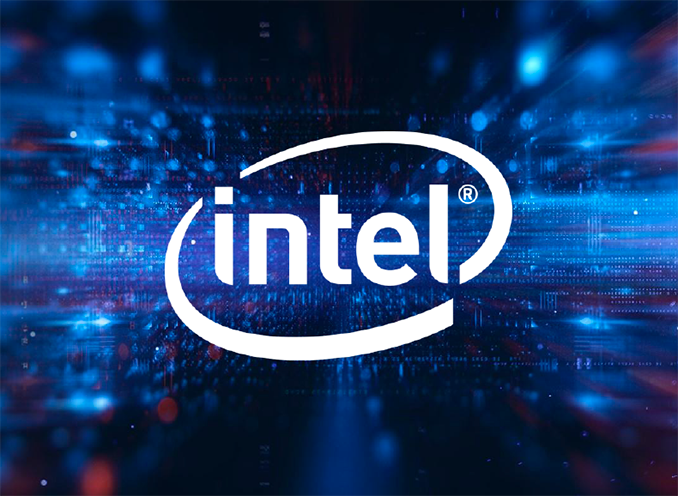 Intel said Wednesday that its next-generation codenamed Cascade Lake-X processors for high-end desktops will be revealed next month. The company says that the new CPUs will provide a significant boost in performance per dollar when compared to its existing codenamed Skylake-X products, which gives some idea regarding improvements of the chips.
Intel naturally does not disclose specifications of its processors that are at least a month away, so instead it demonstrated a slide showing relative performance per dollar in content creation applications. According to Intel's internal testing, its Cascade-Lake-X processors will provide a 1.74x – 2.09x relative per-dollar performance improvement when compared to Skylake-X.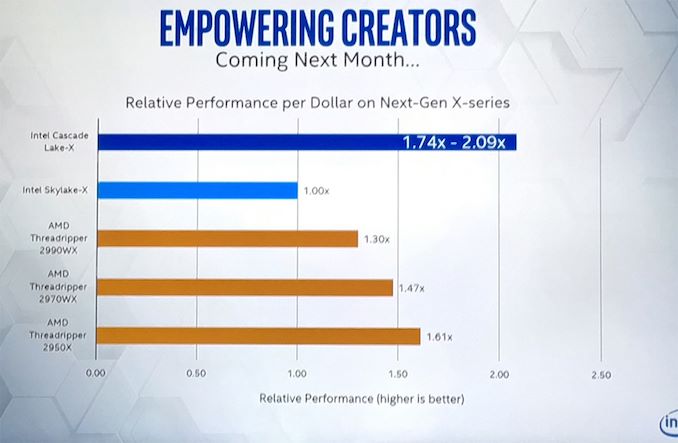 Trying to figure out exact core count or price points of Cascade Lake-X CPUs from one performance diagram is certainly not a good business. Meanwhile, from Intel's launch of its 2nd Generation Xeon Scalable products we know that the company offers either a higher frequency, or more cores at the same price when compared to the prior generation products. So, it is reasonable to expect Cascade Lake-X to provide similar advantages compared to Skylake-X. Also, Intel has launched the Xeon W-3200 series based on Cascade Lake, which will offer some similarity to these parts.
Intel's Cascade Lake-X processors will use LGA2066 socket and will be compatible with Intel X299-based motherboards with appropriate BIOS and features.
Related Reading:
Source: Tom's Hardware