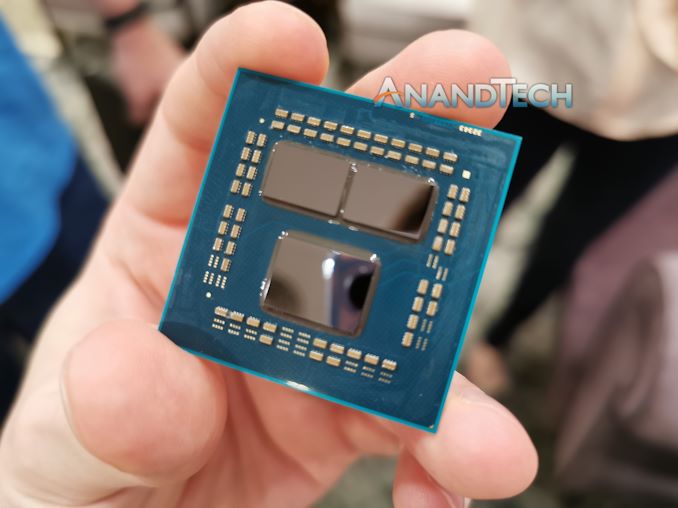 In a shock email late on Friday, AMD has released a statement to clarify the situation it is in with the manufacturing of its latest Ryzen processors. And, depending on what kind of a processor you're after, it's both a good and bad announcement.
The downside? AMD is delaying its release of the 16 core Ryzen 9 3950X. Their flagship consumer desktop CPU, which will feature a full 16 CPU cores, was originally slated for September; however it is now delayed until November. According to the company, the delay is needed due to the high demand for these parts and that time is needed to ensure that sufficient stock is available
AMD Ryzen 3000 7 & 9 Series CPUs
AnandTech
Cores
Threads
Base
Freq
Boost
Freq
L2
Cache
L3
Cache
PCIe
4.0
TDP
Launch Date
Price
(SEP)
Ryzen 9
3950X
16C
32T
3.5
4.7
8 MB
64 MB
16+4+4
105W
Nov. 2019
$749
Ryzen 9
3900X
12C
24T
3.8
4.6
6 MB
64 MB
16+4+4
105W
July 2019
$499
Ryzen 7
3800X
8C
16T
3.9
4.5
4 MB
32 MB
16+4+4
105W
July 2019
$399
Ryzen 7
3700X
8C
16T
3.6
4.4
4 MB
32 MB
16+4+4
65W
July 2019
$329
The upside? The next generation of Threadripper processors are coming, and they will enter the market in November as well. These parts will start at 24 cores, so anyone needing single-socket CPUs with more than 12 cores will find themselves with an abundance of options to choose from.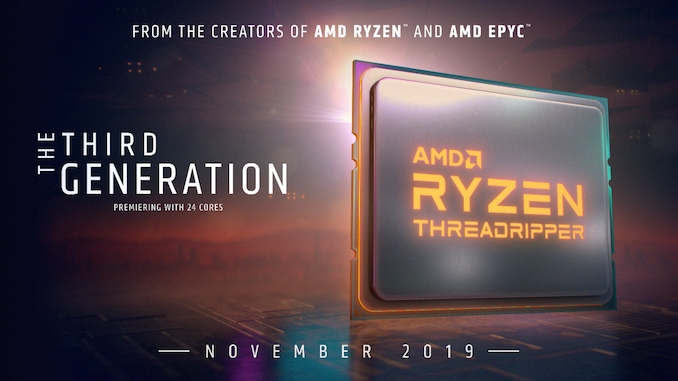 The statement from AMD says:
We are focusing on meeting the strong demand for our 3rd generation AMD Ryzen processors in the market and now plan to launch both the AMD Ryzen 9 3950X and initial members of the 3rd Gen AMD Ryzen Threadripper processor family in volume this November. We are confident that when enthusiasts get their hands on the world's first 16-core mainstream desktop processor and our next-generation of high-end desktop processors, the wait will be well worth it.
As far as we understand, this is nothing to do with recent reports of TSMC requiring 6 months for new 7nm orders: the silicon for these processors would have been ordered months ago, with the only real factor being binning and meeting demand. It will be interesting to see how the intersection of the 16 core with next gen Ryzen will play out.
Related Articles: