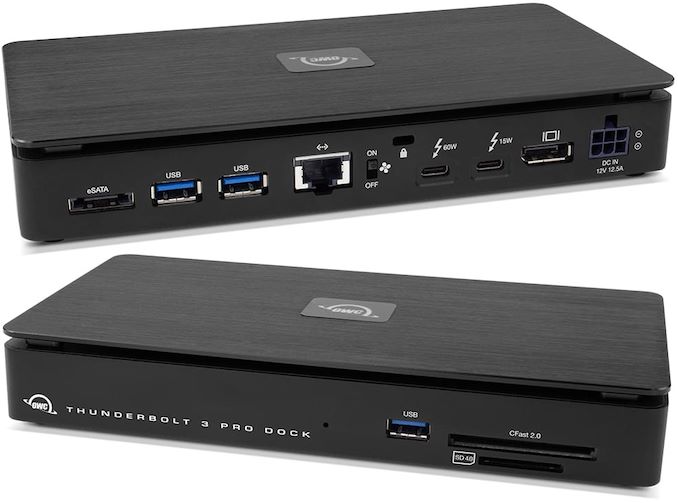 Having released multiple docking stations for working in studios and offices, OWC this week introduced a new dock designed for digital imaging technicians who need a vast collection of connection options. The 10-in-1 Thunderbolt 3 Pro Dock has all the ports necessary to attach devices commonly used by creative professionals, including displays, DAS, and high-speed local networks.
According to OWC, their Thunderbolt 3 Pro Dock was designed primarily for digital imaging professionals, so it has a DisplayPort 1.2 connector as well as an additional Thunderbolt 3 port to plug in two 4K monitors (or one 5K display). The docking station also has a CFast 2.0 and a SD 4.0 card reader to extract data from appropriate memory cards speeds at up to 370 MB/s. Furthermore it can connect to an eSATA (with port multiplier support) or TB3 DASes using appropriate headers.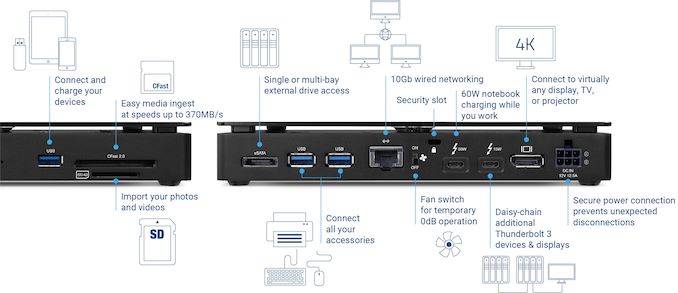 The dock also comes with a 10 GbE port and three USB 3.2 Gen 2 (10 Gbps) connectors to plug in various peripherals like a mouse, a keyboard, and specialized controllers.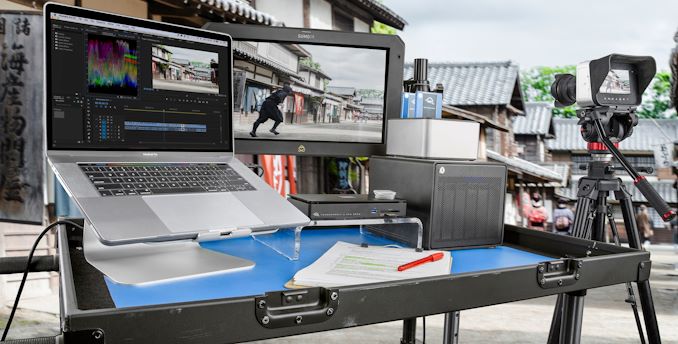 Meanwhile the dock comes with an external 150 W PSU, giving it ample power to drive all of the devices connected. This includes the host notebook, where the dock can provide up to 60W – which is plenty for a 13.3-inch machine, but under load will be right on the knife's edge for 15.6-inch laptops, which typically ship with ~80W adapters. Meanwhile, to ensure stable operation under high workloads, the device has a fan, which can be temporarily turned off using a switch to eliminate unwanted noises during filming.
OWC's Thunderbolt 3 Pro Dock is available now directly from the company and from Amazon for an MSRP of $339.99.

Related Reading:
Source: OWC