Introducing the Antec Solo II
When we reviewed Antec's Sonata IV recently, we found it left a lot to be desired. Antec had updated their Sonata design, but barely, and the enclosure as a whole felt grossly behind the times. Apparently some of Antec's engineers agreed, because we have the brand new Solo II in house now and there's clearly been some serious retooling. But is the Solo II enough of a step forward, or does it still have some growing up to do?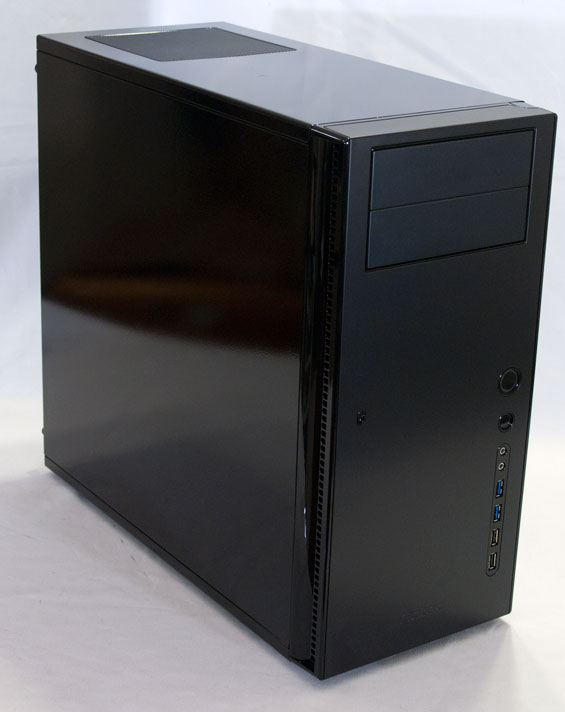 Externally the Solo II doesn't look like a massive evolution of the previous generation of Solo cases (which Antec considers part of their Sonata family of enclosures). That's not really an issue: while the appearances of Antec's gaming enclosures may be the subject of some debate, the Sonata line has always been attractive and understated without looking particularly chintzy or cheap. But looks can be deceiving, and the inside of the Solo II looks less like a traditional enclosure and more like a laboratory where Antec's engineers have begun experimenting with new (and old) approaches to case design.
Antec Solo II Specifications
Motherboard Form Factor
ATX, Micro ATX, Mini ITX
Drive Bays
External
2x 5.25"
Internal
3x 3.5"/2.5" or 2x 3.5" with suspension mounting; 1x 2.5"
Cooling
Front
2x 120mm intake fan mounts
Rear
1x 120mm Antec TrueQuiet exhaust fan
Top
-
Side
-
Bottom
-
Expansion Slots
7
Front I/O Port
2x USB 2.0, 2x USB 3.0, mic and headphone jacks
Top I/O Port
-
Power Supply Size
ATX
Clearance
15" (Expansion Cards), 180mm (CPU HSF), 240mm (PSU)
Weight
20.2 lbs. (9.1 kg)
Dimensions
17.3" x 8.1" x 18.5" (440mm x 205mm x 470mm)
Price
$129 MSRP
What isn't mentioned in the spec sheet is that Antec has also included soundproofing on the side panels, soundproofing that would've helped the Sonata IV perform better acoustically. There are thin sheets of polycarbonate attached to the insides of the top and side panels in a way that doesn't add heft or thickness but can introduce a notable improvement in noise.