Single & Heavily Threaded Workloads Need Not Apply
Remembering what these two hotfixes actually do, the only hope for performance gains comes from running workloads that are neither single threaded nor heavily threaded. To confirm that there are no gains at either end of the spectrum we first turn to Cinebench, a 3D rendering test that lets us configure how many threads are in use: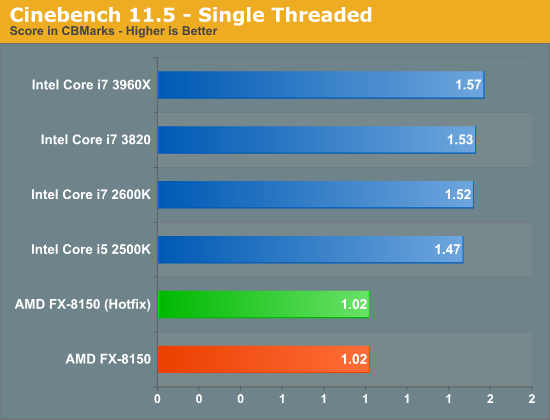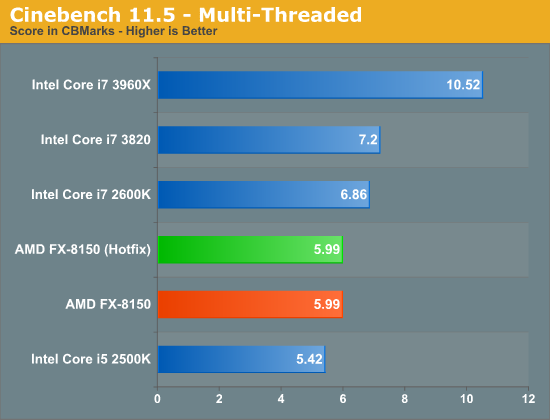 With one thread or 8 threads active, the FX-8150's performance is unchanged by the new hotfixes. I also ran TrueCrypt's encryption/decryption benchmark, another heavily threaded test that runs on all cores/modules: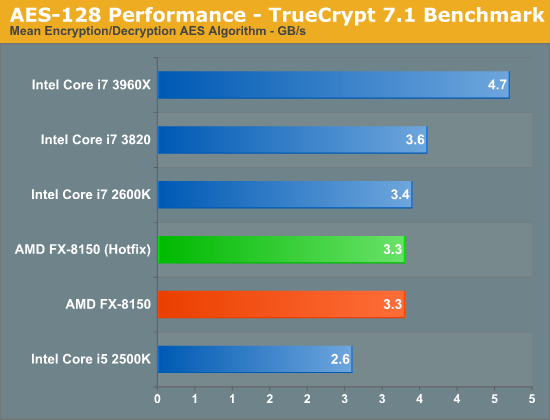 Once again, there's no change in performance. Although you can argue that CPU performance is most important when utilization is at its highest, most desktops will find themselves in between full utilization of a single core and all cores. To test those cases, we need to look elsewhere.