Application and Futuremark Performance
The 4.5GHz overclock AVADirect was able to coax from the Intel Core i7-3770K at the heart of their Quiet Gaming PC coupled with the relatively speedy SandForce-based SSD should give it at least a decent foothold in our performance charts. It's a notch below the 4.6GHz that Origin was able to get out of the Chronos's i5-3570K, but these speeds are about the limit of Ivy Bridge's potential before heat becomes too much of a problem.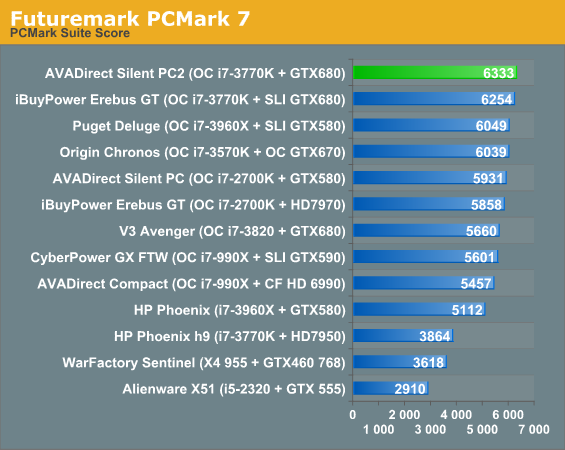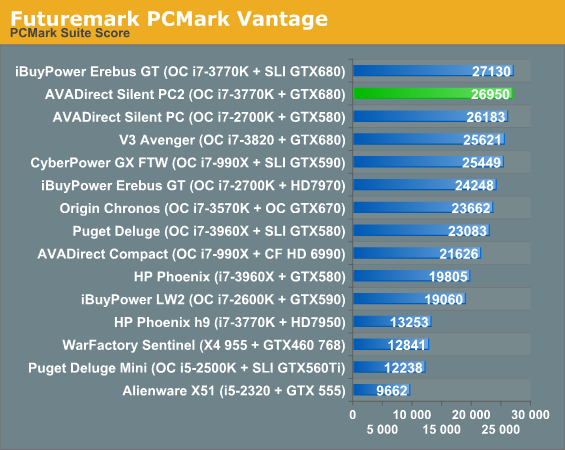 Out of the gate, AVADirect's system is looking pretty strong. The overclock and SSD have definitely given them a foothold. When we isolate the CPU from the rest of the system we should see similar results.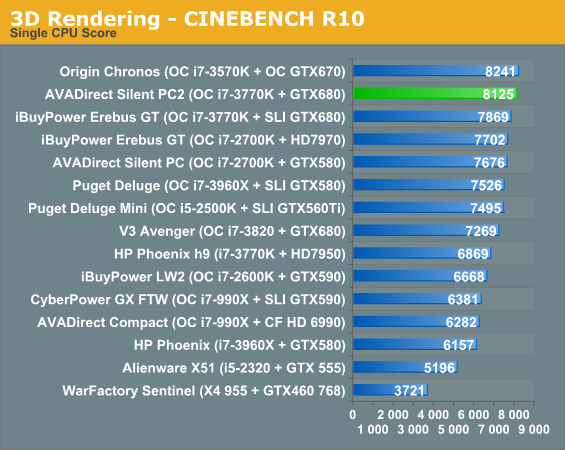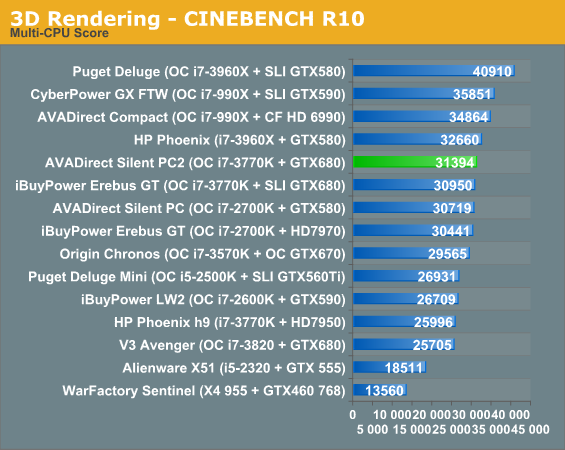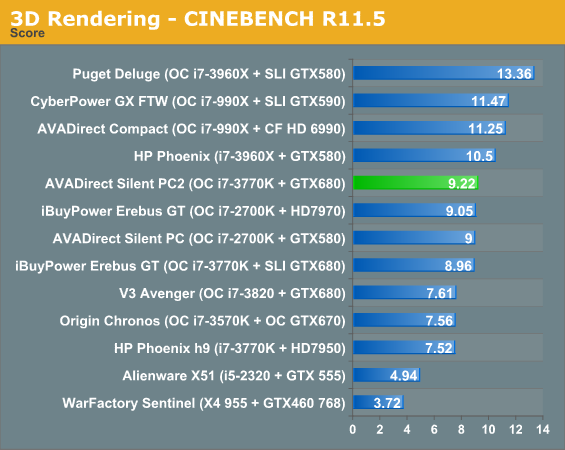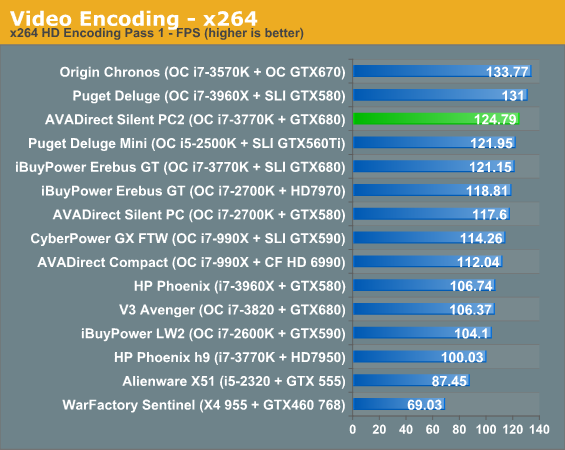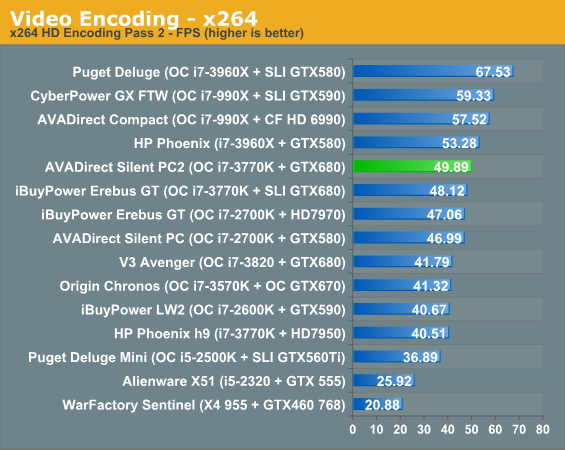 The CPU-limited results pretty much fall in line exactly where you'd expect. Anything that can leverage additional cores in the hexa-core systems does so, while the Origin Chronos's slightly higher clock speed gives it an advantage in certain situations.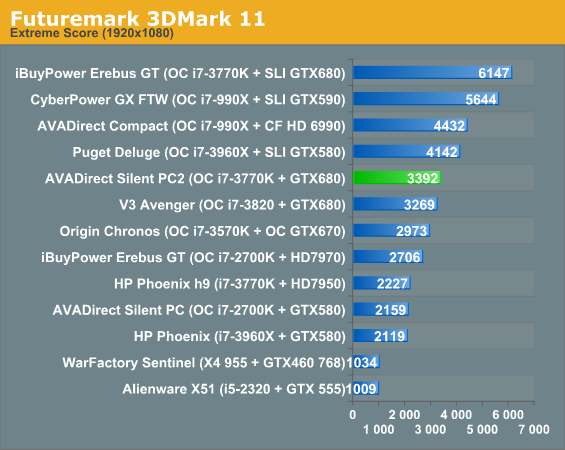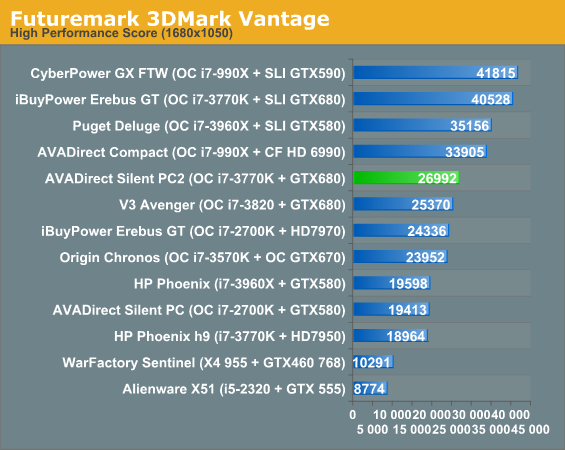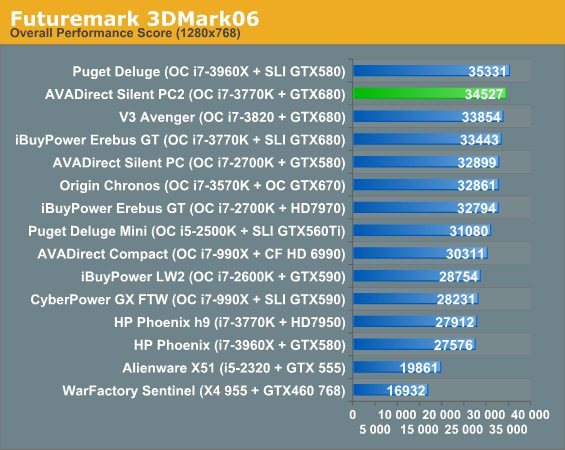 The more recent 3DMarks plant AVADirect's system right behind the multi-GPU equipped builds, while 3DMark06 is essentially CPU limited. While I'm tempted to retire it, I do find the results fairly interesting as it presents gaming situations where a CPU can actually hold back the rest of the system's performance. Recent games seem to be hitting CPUs a lot harder than they used to, and CPU overclocks have in turn been able to produce modest gains even at otherwise GPU-limited resolutions.