Acer Aspire S7: Welcome to the World of Touch Screen Ultrabooks
Acer has long been the poster child when it comes to the race to the bottom in consumer laptops. In the effort to get a laptop into every home, prices had to come down and the easiest path for doing that was to cut corners. We've often lauded Acer's products for being extremely affordable, but when it comes to overall impressions there are some concerns. These days, every big OEM has at least a few inexpensive laptops sitting on retail shelves, and they're all basically the same: AMD Llano or Trinity APUs or an Intel Celeron/Pentium/Core i3/Core i5 CPU, 4GB RAM, 500GB hard drive, and a 1366x768 display. Wrap it all up in an injection molded plastic chassis and slap a $400 to $600 price tag on it, and you're done. The problem is that you get what you pay for, and in this case what you often end up with is a laptop that will start to fall apart after a year or two of moderate use, not to mention the slow hard drive and lousy display.
Chase these cost reducing measures for long enough and what you end up with is a 5% reduction in overall quality, compounded yearly. Ten years later, what we have are a bunch of laptops that are faster, but they're also about half the quality of what we used to see. What if, instead of iterating on lowering prices and quality, we went the other direction with quality while trying to keep pricing relatively constant? Instead of getting cheaper, what if someone were to make laptops that are 5% better each iteration—or maybe even 10% better? Compound that through multiple release cycles and now you're looking at a laptop that's not only faster (thanks to Moore's Law), but it's also built better. That in a nutshell is what I've been seeing with Ultrabooks for the past 18 months.
The first Ultrabooks were all very thin, but the quality ranged from decent down to quite poor, with some experiencing cooling problems, overheating, noisy fans, and of course most came with bottom-of-the-barrel 1366x768 displays. The second generation designs weren't a revolution, but at least we started to see a greater focus on improving the tangibles like the display and keyboard. Now that trend continues with Acer's S7, which is the first Windows 8 Ultrabook to hit our labs. Did I mention that it's super thin?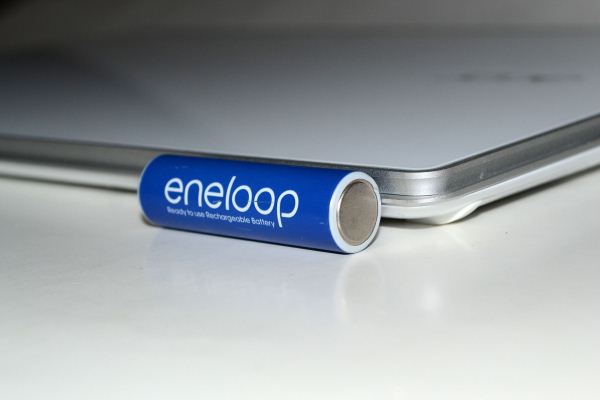 Here are the specifications for our review unit:
Acer Aspire S7-391-9886 Specifications
Processor
Intel i7-3517U
(Dual-core 1.90-3.00GHz, 4MB L3, 22nm, 17W)
Chipset
HM76
Memory
4GB (2x2GB) DDR3-1333 (9-9-9-24-1T)
Note: RAM is soldered onto motherboard
Graphics
Intel HD 4000
(16 EUs, up to 1150MHz)
Display
13.3" WLED Matte 16:9 1080p (1920x1080)
(AU Optronics B133HAN03.0)
Storage
2x128GB Lite On CMT-128L3M SSDs in RAID 0
Optical Drive
N/A
Networking
802.11n WiFi (Qualcomm Atheros AR9462)
(Dual-band 2x2:2 300Mbps capable)
Bluetooth 4.0 (Intel)
Audio
Realtek ALC269
Stereo Speakers
Headphone/Microphone combo jack
Battery/Power
4-cell, 8.4V, ~4160mAh, ~35Wh
65W Max AC Adapter
Front Side
N/A
Left Side
Power Button
Headphone/Microphone jack
Mini-HDMI
AC Power Connection
Right Side
Memory Card Reader
1 x USB 3.0
1 x USB 3.0 (Powered when sleeping)
Back Side
N/A
(Exhaust vent located on bottom)
Operating System
Windows 8 64-bit
Dimensions
12.7" x 8.8" x 0.5" (WxDxH)
(323mm x 224mm x 12.7mm)
Weight
2.87 lbs (1.3kg)
Extras
HD Webcam
67-Key Backlit Keyboard
Flash reader (MMC /SD)
Warranty
1-year limited warranty
Price
$1650 MSRP
Starting at $1540 online (1/03/2013)
When we look at the specifications for the S7, other than the nice 1080p IPS touch screen and the dimensions and weight, there's not a whole lot to separate it from the pack. The base model comes with a Core i5-3317U processor, 4GB onboard memory, and a 128GB RAID 0 SSD set and comes with an MSRP of $1399. There's an 11.6" S7 as well that has the same specs but starts at $1199.
As for our test unit, it comes with a faster Core i7-3517U processor and a 256GB RAID 0 SSD set but otherwise has the same components and design as the less expensive offering. Besides double the storage capacity, the Core i7 processor comes with a base clock that's 12% faster and a max turbo clock that's 15% higher. The ULV CPUs are a potential bottleneck, so if you're ready to spend $1400 then the extra $250 for more storage and a faster CPU is probably a reasonable upgrade—and thankfully, online pricing is about $100 less than the MSRP.
We do want to take a moment to talk about the storage configuration. Acer is going with a 2x64GB (or 2x128GB) RAID 0 set for some reason—I wish that weren't the case, as a single good SSD is usually better than two in RAID 0 for most use cases. It's difficult to find out details on the Lite On CMT-128L3M SSDs, but they appear to use a Marvell controller similar to the Plextor M3 and some other offerings, so performance should be similar (we assume Lite On is working with Plextor for the design, or vice versa). The SSD is essentially two controllers on a single mSATA card, which is novel if nothing else. Being RAID 0, that does mean that if either SSD goes kaput, you lose all your data, but then this is a specialty device where you would replace both "SSDs" simultaneously regardless. Meanwhile, the latest version of Intel's Matrix Storage Manager supports TRIM with RAID arrays, which is one more obstacle for RAID out of the way. RAID 0 shouldn't make performance any worse, and as we'll see in the benchmarks the storage subsystem does appear slightly faster than some of the other options we've tested, but I'm still not sure it's a worthwhile feature.
The more difficult prospect is in convincing someone to spend $1400+ on an Ultrabook right now. The good news is that this is an awesome looking laptop that has the cachet to hang with the best ultraportables out there. Carrying something like this around school or on business trips would be great. There are other competing Ultrabooks, with plenty more set to ship during the coming months, but I can't shake the feeling that the price is just a bit more than most are willing to pay. Even $1200 to $1400 is probably too much, but I'll leave that to others to decide. Let's forget the cost for a minute and just look at what the Aspire S7 has to offer.