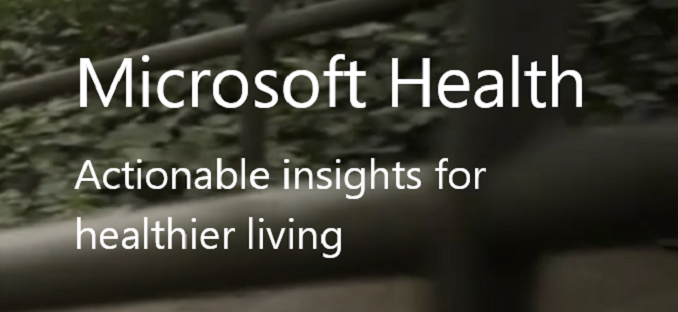 Today Microsoft launched a new platform called Microsoft Health, and to accompany this they are officially launching the long rumored health and fitness band, called, well, Microsoft Band. And to satisfy the new cross platform initiatives by the company, Microsoft Health is compatible with several fitness tracking services such as UP by Jawbone, MapMyFitness, MyFitnessPal, and Runkeeper. The Microsoft Band will be compatible with iOS, Android, and Windows Phone, which should satisfy most smartphone owners, and there is a Heath app available for each platform as well.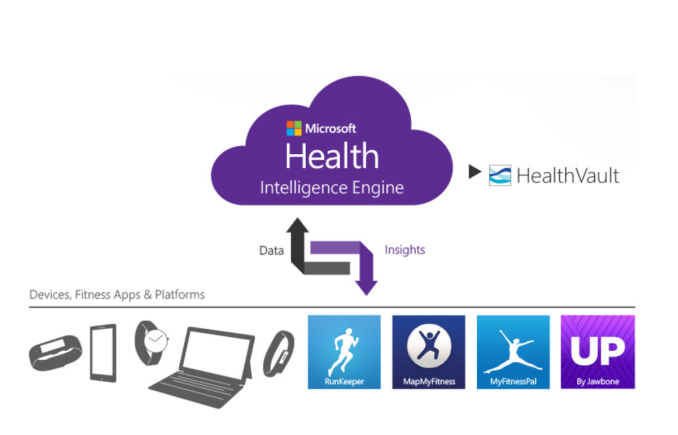 Microsoft Health is described as a cloud based service which can unite data from different health and fitness devices and services into a single secure location. This will allow a more holistic picture of your health and fitness activities to be monitored. Microsoft Health will track things such as steps, calories, heart rate, and other data, where it can then be analyzed by the Microsoft Intelligence Engine which will let the user know things such as which exercise they performed that burned the most calories during a workout, and how much restful versus restless sleep they are getting. Over time, and if you allow it access to more data, it will be able to extrapolate if eating breakfast helps you run faster, or if the number of meetings during a day impacts how you sleep, as examples. You can also opt in to connect Microsoft Health data with the already existing HealthVault to share your data with a medical provider. It is early days yet, but as a platform this seems to be where the health and fitness industry is heading. If you can get over the big brother aspects of having all of your movements and activities tracked, there may be some real insights gained in how your work, fitness, and leisure activities affect your health and wellbeing.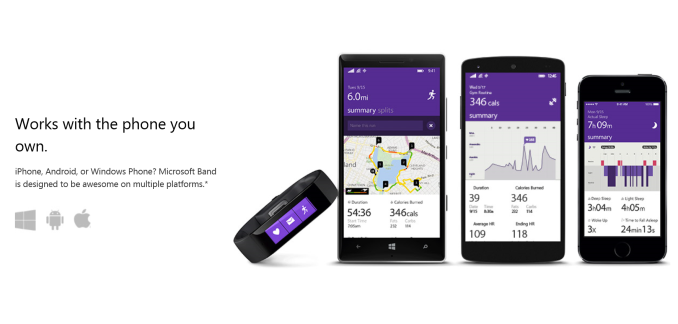 Microsoft is planning a steady release of information regarding Microsoft Health over the next while, including additional device and service partnerships and SDK availability.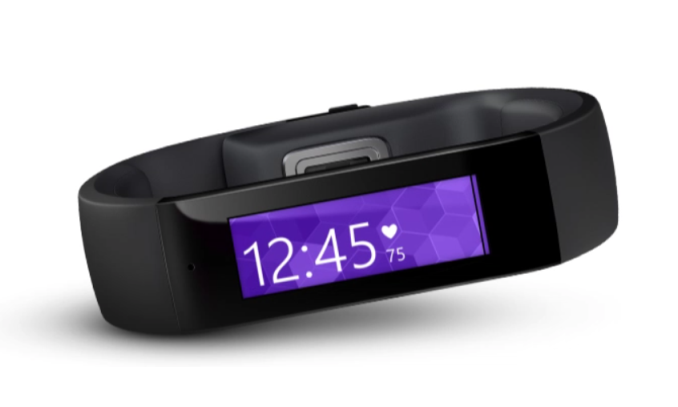 It has long been rumored that Microsoft would re-enter the smart watch game, but over time the rumors morphed into a fitness band. The Microsoft Band is a smart band designed to be worn continuously, 24 hours a day. It includes 10 smart sensors for heart rate monitoring, calorie burn measurement, sleep quality tracking, and more. It will also include guided workouts which are curated by well-known fitness experts. In addition, it will provide some of the smart watch capabilities such as notifications as well as access to Cortana if you are connected to Windows Phone 8.1. The Microsoft Band is available starting October 30th for $199 from the Microsoft Store.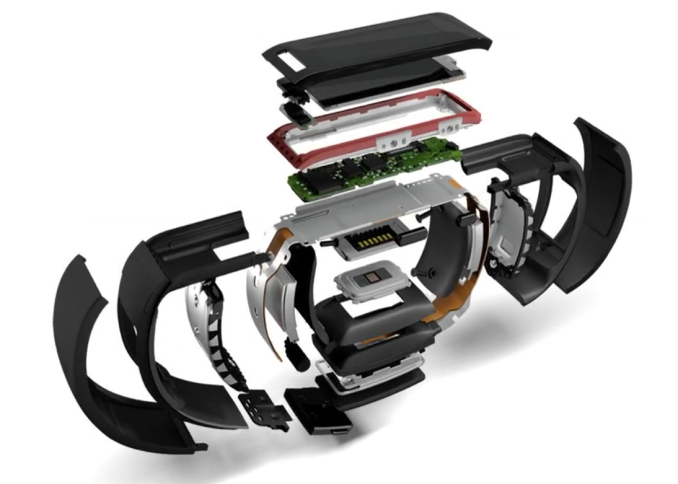 Microsoft Health
Microsoft Band
Band Material

Thermal plastic elastomer with adjustable fit clasp

Display

11mm x 33mm 1.4" TFT Capacitive full color display, 320 x 106 resolution

Battery Life

48 hours of normal use; advanced functionality like GPS use will impact battery performance

Average Charge Time

Full chage in less than 1.5 hours

Battery Type
Dual 100mAh rechargeable lithium-ion polymer batteries
Operating temperature ranges
-10°C to 40°C (14°F to 104°F)
Maximum operating altitude

approximately 12,000m

Sensors
Optical heart rate sensor
3-axis accelerometer/gyro
Gyrometer
GPS
Ambient light sensor
Skin temperature sensor
UV sensor
Capacitive sensor
Galvanic skin response
Microphone
Additional technology

Haptic vibration motor

Connectivity

Bluetooth 4.0 LE

Operating System Support
Windows Phone 8.1
iOS 7.1 and later
Android 4.3-4.4 phones with Bluetooth
Water Resistance

Dust and Splash resistant

Warranty
1 year limited
Price
$199
The wearables market is certainly in its infancy, so it is exciting to see the different array of devices appearing. Whether the market will tolerate them has yet to be decided, but companies such as Fitbit have proven that there is certainly a market for the health and fitness band. Microsoft has a relatively affordable offering here which is both cross platform, and a capable smart device. Microsoft Health as a platform is the bigger play here. Allowing access from many vendors is a great way to get initial buy-in from users, and once the fitness data is up in the Microsoft Cloud, I am sure Microsoft is hoping to capture some of these users for their other cloud offerings.
Source: Microsoft Health