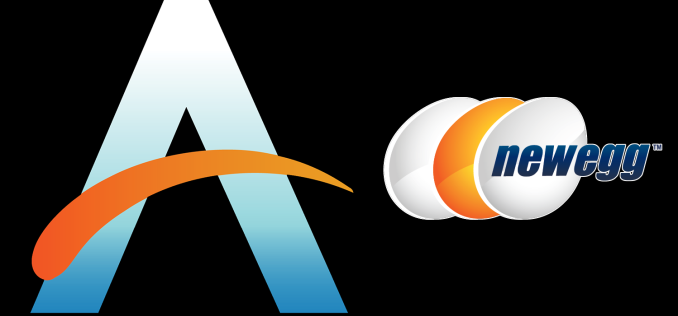 Build-A-Rig Round 1 - $1500 Single Monitor Gaming PC
Last week we introduced our new Build-A-Rig project. At a high level, we ask two or three companies in the PC industry each round to configure a system to a budget. Then, with our partners Newegg, we build and test each system in glorious battle, along with interviewing the participants about how they approach the industry. Regardless of the winner, all the systems built are given away to our lucky readers. Imagine Top Gear UK's 'Star In A Reasonably Priced Car', but instead of celebrities racing around a track, we let the configured PCs do the racing where both style and performance count. In this first round, we chose Corsair Memory and Zotac as the first head-to-head.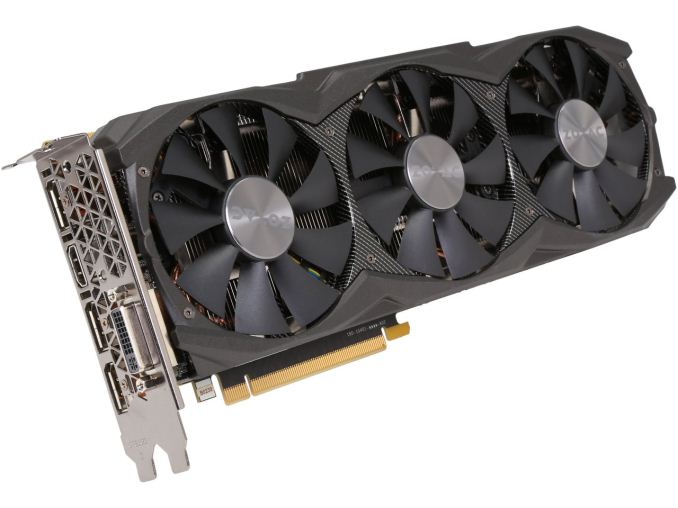 The Rules
When we approach the companies to configure within a budget, there are certain rules they have to follow in order to be fair:
All components must be available at Newegg.com at the time of selection (so no pre-choosing unreleased parts)
No combo deals will be considered
No mail-in-rebates will be considered
Components must be compatible
There will be sometime between configuration and giveaway, so a 3% leeway is given on the overall build budget if prices change
There is no compulsion to use the hardware of who you're up against
Each round, we will let the companies competing know who they're up against, but not the build until it is published on AnandTech
Each company must agree to an interview on their build
This means that whatever the budget, each participant might end up deciding a different sized build, or a different concept (Steam box or hardcore gaming). As we have found out, it also means that each participant has a stringent choice – either select their best components and perhaps have to reduce the rest of the build to fit the budget, or choose the best performance and only their own mid-or-low range hardware.
Of course, for each build by the companies that actually make the hardware, we also want our readers to chime in with their own thoughts. What would you do differently?
It should be noted that for Round 1, companies were asked to supply builds before June 10th, which is before the release of AMD's Fury X.
The Contest
As this is Round 1 of our glorious project, we went straight in at a potential premium and asked our contestants to produce a specification list for a system that costs $1500, with a focus on single monitor gaming. For the parts list, this means the following:
Processor (CPU)
Motherboard
Graphics Card(s) (GPU)
Memory (DRAM)
Storage (SSD or HDD, or both)
Power Supply (PSU)
Chassis (Case)
CPU Cooling
Operating System
Extras
Obviously there are more elements to a full gaming system than this, particularly when discussing the monitor, keyboard, mouse, mouse mat and other utilities, although we will reserve the choice of some of those with a bigger budget to play with. Something like a monitor is arguably a 10-year lifecycle purchase, whereas keyboards and/or mice are either upgrades from something very simple or replacements when breaks occur.
Because we only specified $1500 for single monitor gaming, this opens up how both Corsair and Zotac have interpreted what this means and we get very different builds focusing on performance and style.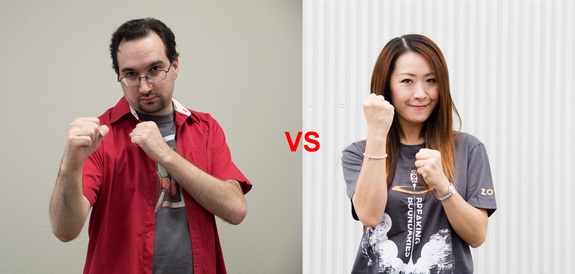 The Participants – Dustin Sklavos from Corsair Memory
Long time readers from AnandTech will recognize the name Dustin Sklavos. Dustin is a former AnandTech editor, and was our primary cases, cooling and power supplies reviewer from 2010 until 2013. Dustin had an uncanny ability to go through reviews at an alarming rate, and was not afraid to show his feelings about a product. Corsair poached him in the latter half of 2013 and ever since he has been part of their technical marketing division, finding ways in which Corsair products are useful to end-users and writing parts of Corsair's blog, but also getting stuck in with product design and currently stands as the product manager for Corsair's latest 4K mini-ITX gaming project, the Bulldog.
The Participants – Chinny Chuang and Buu Ly from Zotac
Chinny and I (Ian) met over five years ago while Chinny worked with Rosewill, Newegg's house brand. At the time she was technically Dustin's primary contact for supplying cases for review. But we met at a trade show and share a common love of felines. Chinny has now been at Zotac for almost two years, devising strategies to aid Zotac's position in the North America market, particularly with mini-PCs (which is Ganesh's domain) and graphics cards. Chinny is joined on this build and in the Interview by Buu Ly, a longtime colleague of Chinny and they always seem to end up at the same companies working together.
Up Next: Interview with Dustin Sklavos, Corsair Memory