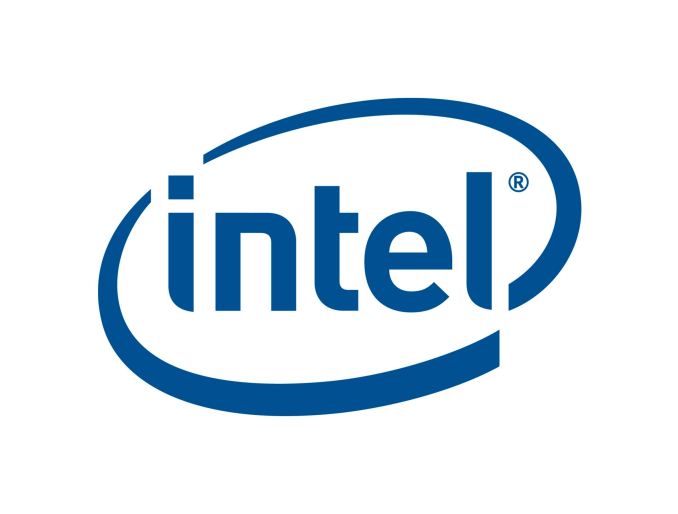 At Intel Developer Forum this week in San Francisco, Intel is sharing a few more details about its plans for their Optane SSDs using 3D XPoint memory.
The next milestone in 3D XPoint's journey to being a real product will be a cloud-based testbed for Optane SSDs. Intel will be giving enterprise customers free remote access to systems equipped with Optane SSDs so that they can benchmark how their software runs with 3D Xpoint-based storage and optimize it to take better advantage of the faster storage. By offering cloud-based access before even sampling Optane SSDs, Intel can keep 3D XPoint out of the hands of their competitors longer and perhaps make better use of limited supply while still enabling the software ecosystem to begin preparing for the revolution Intel is planning. However, this won't do much for customers who want to integrate and validate Optane SSDs with their existing hardware platforms and deployments.
The cloud-based Optane testbed will be available by the end of the year, suggesting that we might not be seeing any Optane SSDs in the wild this year. But at the same time, the testbed would only be worth providing if its performance characteristics are going to be pretty close to that of the final Optane SSD products. Having announced the Optane testbed like this, Intel will probably be encouraging their partners to share their performance findings with the public, so we should at least get some semi-independent testing results in a few months time.
In the meantime, Intel and ScaleMP will be demonstrating a use that Optane SSDs will be particularly well-suited for. ScaleMP's vSMP Foundation software family provides virtualization solutions for high performance computing applications. One of their specialities is providing VMs with far more virtual memory than the host system has DRAM, by transparently using NVMe SSDs—or even the DRAM and NVMe storage of other systems connected via Infiniband—to cache what doesn't fit in local DRAM. The latency advantages of 3D XPoint will make Optane SSDs far better swap devices than any flash-based SSDs, and the benefits should still be apparent even when some of that 3D XPoint memory is at the far end of an Infiniband link.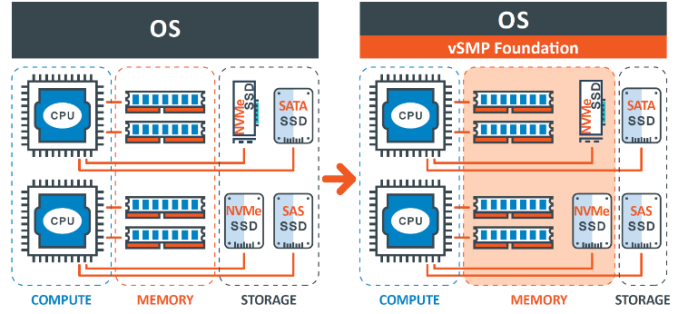 ScaleMP and Intel have previously demonstrated that flash-based NVMe SSDs can be used as a cost-effective alternative to building a server with extreme amounts of DRAM, and with a performance penalty that can be acceptably small. With Optane SSDs that performance penalty should be significantly smaller, widening the range of applications that can make use of this strategy.
Intel will also be demonstrating Optane SSDs used to provide read caching for cloud application or database servers running on Open Compute hardware platforms.