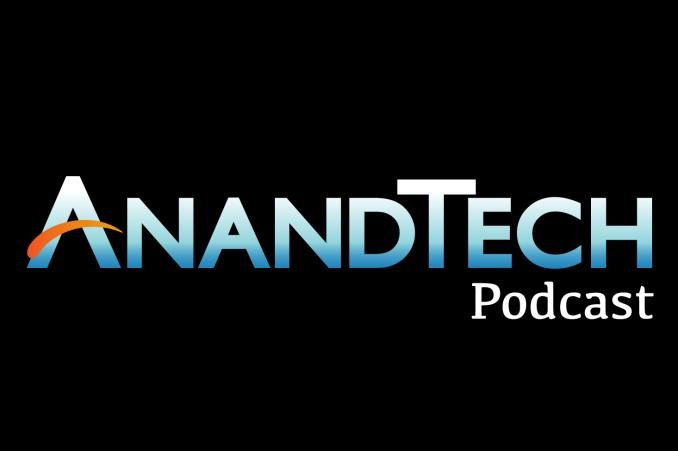 Today's podcast covers the show known as the Intel Developer Forum, or IDF for short. IDF is an annual event focusing on new Intel technologies and product visions, showcasing what is new from small maker-like 'Internet of Things' devices all the way up to server platforms and everything in-between. Ian and Ryan were at the show, with plenty of meetings on tap. We found some time to put our thoughts on the announcements in a microphone.
The AnandTech Podcast #37: IDF 2016
The AnandTech Podcast - Episode 37
Featuring
iTunes
RSS - mp3, m4a
Direct Links - mp3, m4a
Total Time: 47 minutes 57 seconds
Outline mm:ss
00:00 - Start
01:20 - Intel IDF Keynote
01:40 - Project Alloy, Untethered VR
08:13 - Intel Joule IoT Platform
15:35 - Intel Broxton SoC
20:50 - Knights Landing
22:15 - Knights Mill
25:20 - AMD Zen
37:40 - AMD Naples
47:57 - FIN
Related Reading
IDF 2016 Keynote Live Blog
Intel Announces Project Alloy: Untethered Augmented Reality in a VR Headset
Intel Unveils Joule: A High-Performance Atom-Powered IOT Module and Maker Kit
More Details on Broxton: Quad Core, ECC, Up to 18 EUs of Gen 9
Intel Announces Knights Mill: A Xeon Phi for Deep Learning

AMD Zen Microarchitecture Part 1: Micro-op Cache, Schedulers and Memory Hierarchy
AMD Zen Microarchitecture Part 2: Extracting ILP, More Juicy Details
AMD Zen Server CPU and Motherboard Breakdown: 2P for Q2 2017
Unpacking AMD's Zen Benchmark: Is Zen actually 2% Faster than Broadwell?