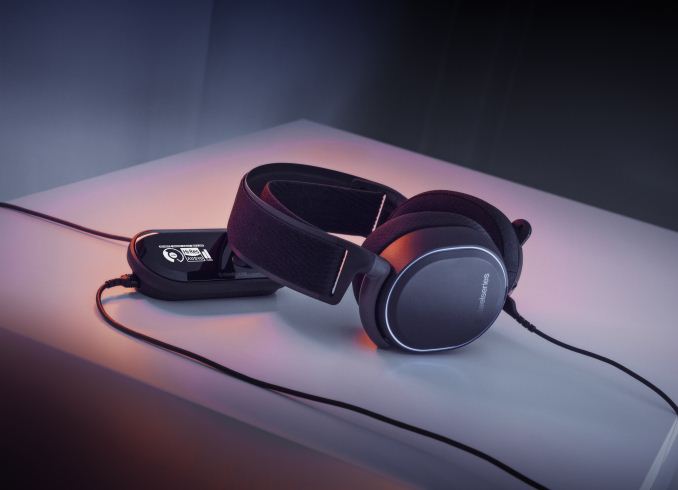 SteelSeries is a well-known manufacturer in the PC accessory space, and have been in the gaming headset market for some time. Today they are launching two new products at the top of their Arctis lineup, and both of them offer some interesting new features. The first is the Arctis Pro + GameDAC, which is the first Hi-Res Certified gaming headset on the market. The second is the Arctis Pro Wireless headset, which takes many of the features of the wired model, and adds wireless to the mix. We see a lot of accessory announcements, but when SteelSeries briefed us on these two new headset models, there was a lot of interesting technology they were bringing to the table, which is always something to get excited about.
The Arctis Pro + GameDAC is really the star of the show. SteelSeries has recognized that the majority of people use onboard audio, and although a few motherboards do ship with high quality audio components, the majority do not. SteelSeries has an answer to that problem with the GameDAC, which is a USB DAC (Digital to Analog Converter) and amplifier which has been tuned specifically for the Arctis Pro headset. We'll dig into the GameDAC in a bit, but there's a lot to like here.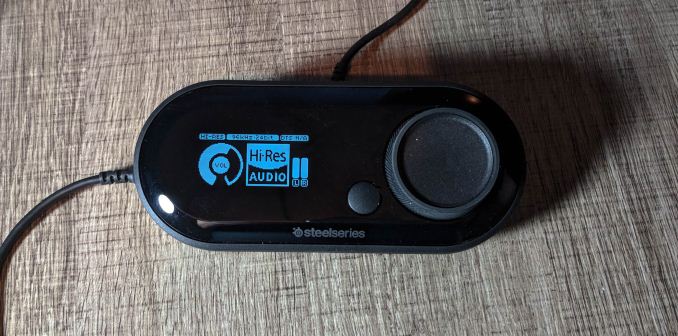 Both the Arctis Pro wired and wireless model both feature the same drivers, which SteelSeries has said are the highest quality drivers they've ever used in a gaming headset. They feature neodymium magnets, and can produce frequencies from around 10 Hz to 40,000 Hz, which you'll notice is both well below and well above the thresholds for human hearing. This gave them some flexibility in tuning the response.
SteelSeries Arctis Pro Lineup
Component
Arctis Pro + GameDAC
Arctis Pro Wireless
Compatibility
PC and PlayStation 4
Speaker Drivers
40 mm Neodymium
Headphone Frequency Response
10 Hz to 40 KHz
Headphone Sensitivity
102 dBSPL
Headphone Impedance
32 Ohm
Headhone THD
< 1%
Microphone
Bi-directional noise cancelling
Microphone Frequency Response
100 Hz to 10 KHz
Microphone Sensitivity
-38 dBV/Pa
Microphone Impedance
2200 Ohm
Audio Formats
Hi-Res Certified 24-bit 96 KHz
16-bit 44 KHz
Bluetooth 4.1
A2DP, HFP, HSP
THD + N
< 0.0032%
Not Rated
Box Contents
Arctis Pro Headset
GameDAC
Main Headset Cable
USB Audio Cable
Toslink Optical Cable
4-Pole 3.5mm adapter
Microphone Windscreen
Arctis Pro Wireless Headset
Transmitter Base Station
USB Audio Cable
Toslink Optical Cable
Mobile Audio Cable
Mobile Charging Cable
Microphone Windscreen
Price
$179.99 Headset Only
$249.99 Headset and GameDAC
$329.99
SteelSeries officially promotes the Arctis Pro models as headsets that work on both the PC and the PlayStation 4. Xbox will work with audio only. Both models do come with a 3.5mm headset adapter as well, for connection to almost anything, and assuming you have a newer model Xbox One controller, this would also provide full headset capabilities.
SteelSeries also offers the ClearCast microphone on both of the Arctis Pro headsets we're looking at today. ClearCast is a bidirectional microphone setup which offers active noise cancellation. With a bidirectional microphone, noises that are heard on both sides of the microphones can be cancelled out, since they are likely background noises, which leaves your voice stronger and clearer, without sounds from outside that window having much of an impact on the sound recording. In practice, this setup is very effective. Sounds from the keyboard are muted, and noises further away are completely eliminated.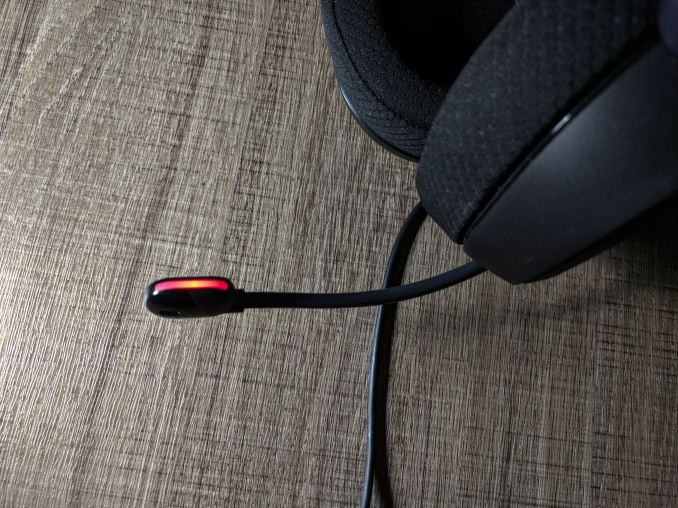 SteelSeries is replacing their older Siberia 800 and 840 models with these new ones, and will be offering three combinations. You can get the Arctis Pro headset only, the Arctis Pro + Game DAC combo, and the Arctis Pro Wireless. These aren't inexpensive headsets, but neither are they the most expensive models around. But to see if they are worth the asking price, we first must check out how they fared in the couple of weeks of testing.