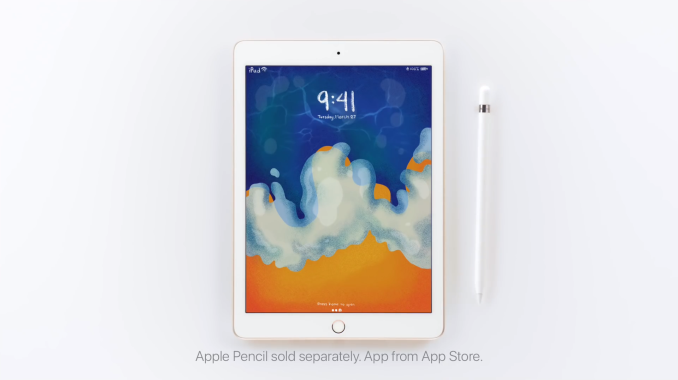 As part of the Apple announcements today at the education focused event in Chicago, Apple introduced/refreshed an iPad aimed mostly at students. The heart of the iPad is similar to a previous 9.7-inch design, but with Apple's A10 Fusion chip at the core, and several updated features to bring it more in-line with Apple's latest hardware and software features, as well as introducing Apple Pencil support that was previously only available on the iPad Pro.

The new iPad will follow a number of similar features to the previous 9.7-inch version, including the screen resolution, TouchID, a new HD FaceTime camera, a rear camera with 8MP resolution, and will be rated up to 10 hours of battery life. The Apple A10 Fusion chip, as originally found in the iPhone 7 and iPhone 7 Plus, is a four-core device with two large 'Hurricane' cores and two smaller cores, also with a 6-core PowerVR GPU. The 32GB with Wi-Fi model for standard consumers it will still be at the $329 price point of the previous 9.7-inch iPad, but for schools it will be at $299. The same 32GB version but with LTE will run $100 more at a minimum.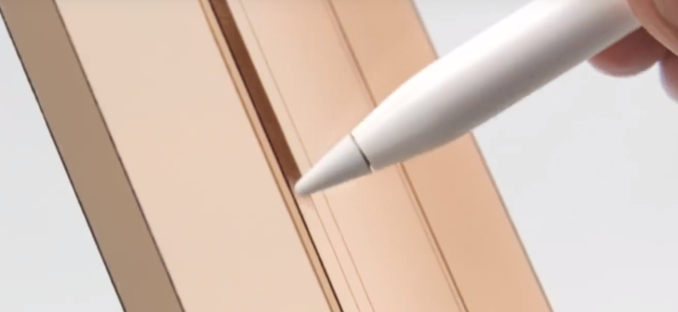 The key focus is on the Pencil, which is sold separately. Much like with the iPad Pro launch and how much attention was put into the Pencil then, Apple spent a considerable amount of time in the presentation discussing how using the Pencil will be beneficial for students: making notes, annotations, or taking advantage of a number of study-focused apps that can leverage the qualities of a Pencil. Drawing was a big part of the display. Apple promised new versions of the core first party iWork applications, such as Pages, Numbers, and Keynote, with Apple Pencil baked into the design.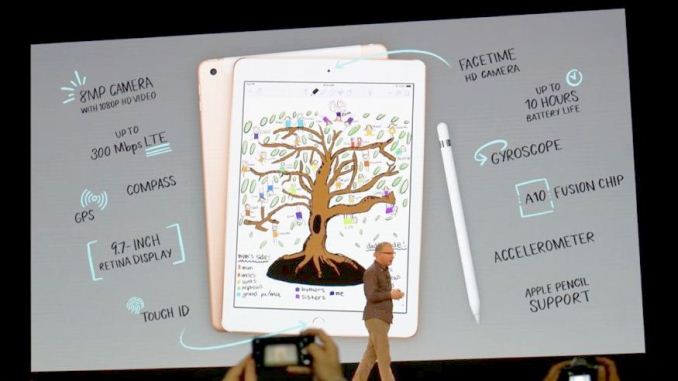 Image credit to Ars Technica
Also part of the experience with iPad presented on stage was augmented reality. Apple is keen to show its integration, particularly into the classroom, with a variety of AR apps such as dissecting a frog without the need for specimens on the table. The idea being that combing AR and the Pencil can provide a number of experiences that would otherwise require a lot of additional planning. That being said, for the schools I know that have deployed Apple devices themselves, getting third party applications and making sure they all work ahead of a class can be a full-time job in itself: Apple will ultimately need to step up the administration capabilities for student-led devices in order to enable the situation to be managed. Apple claims there are over 200k apps for education, making it an interesting task. However for individual users, there can be obvious benefits.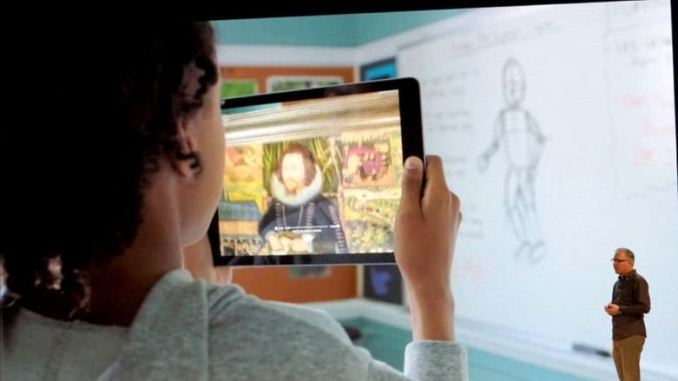 Image credit to Ars Technica
At this price, the main competition is the Chromebook line. Chrome OS enabled devices are usually focused in clamshell devices, except for items like the Acer Chromebook that we reported on today. Very few combine a low-price with a digitizer experience. For the students who purchase it, Apple is increasing the iCloud storage that comes with the device from 5GB to 200GB. Some media are stating that the new iPad, plus Pencil, plus Keyboard, is going to run close to $450, making it more expensive than some Chromebooks.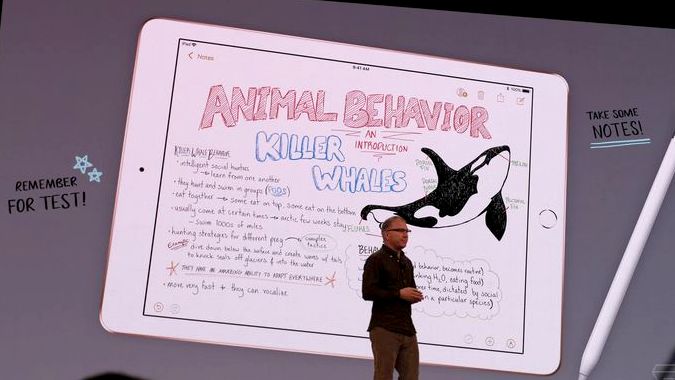 Image credit to The Verge
Pricing for the 32GB storage with Wi-Fi is set at the $299 (school/student) and $329 (consumer) level. Pricing for the 32GB storage with Wi-Fi plus cellular was not given, however UK sites are quoting a £449 price point, compared to the £319 with only Wi-Fi.
Update
Apple has updated its product pages. The new iPad will be available in Silver, Space Gray, or a new Gold finish. The base model starts at $329 for consumers for Wi-Fi, and $459 for Wi-Fi plus cellular (32GB). The Apple Pencil will be $99 at retail, or $89 for schools/students. Smart covers will be available in chargoal gray, midnight blue, red, white, and pink sand, and cost $39.
This means that the base cost, with Pencil and smart cover, for students and schools, will be $299 + $89 + $39 = $427.
The resolution will be 2048x1536, and the camera has a five-element lens with f/2.4 aperture. The 802.11ac module supports 80 MHz bands. The cellular model supports LTE Bands 1, 2, 3, 4, 5, 6, 7, 12, 13, 17, 18, 19, 20, 25, 26, 27, 28, 29, 30, 38, 39, 40, 41.
Related Reading