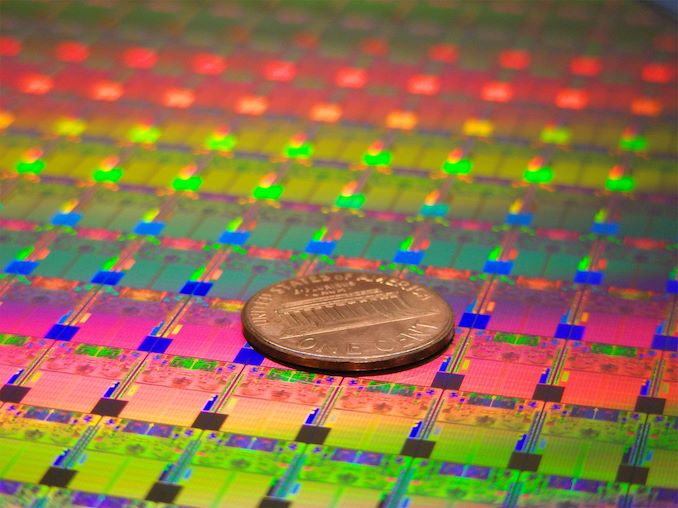 Earlier this year Intel said that it had reaffirmed its plan to invest $1 billion in a bid to increase the number of chips made using its 14 nm process technology. Apparently, the processor giant did not stop there and is now further amplifiying its CapEx expenditures by $500 million for 2018.
Intel originally planned to invest $14 billion on capital expenditures (i.e., production equipment, building new facilities, and similar expenses) before this year, and then early on added an extra $1b which was reaffirmed mid year. Because demand for its multi-core server and client processors grew beyond the company's expectations and Intel could not meet it, the company had to increase its production capacities. Back in September Intel said that it the additional $1 billion allocated on manufacturing tools to meet demand for its 14 nm products was in full swing. Since then, Intel has further increased its CapEx spending and now the expenditure will total $15.5 billion for the year, the company said this week.
"I think one of the consequences of getting $6 billion of upside in revenue is we have been chasing supply and some of our businesses are somewhat constrained in terms of equalizing demand and supply," said Murthy Renduchintala, chief engineering officer and president of technology, systems architecture and client group at Intel, at the Nasdaq 39th Investor Conference. We have invested about $1.5 billion of extra CapEx since our January guidance, bringing our CapEx investment for 2018 to about $15.5 billion."
Allocating an extra half of a billion USD on CapEx in several months indicates how severe Intel's capacity constraints are today and gives an idea regarding Intel's expectations based on orders coming from its clients.
Since Intel rarely discloses information about its production capacities, it is impossible to say how significantly it increased its 14 nm manufacturing capabilities this year and what targets did it set for Q1 – Q2 (when it is expected to meet demand). Meanwhile, it should be noted that $1.5 billion was mostly spent on switching to newer more advanced production tools that enable it to increase output of existing fabs. Many of these tools are going to be re-used for production of chips using more advanced process technologies, so Intel will take advantage of them for years to come.
Related Reading:
Sources: Intel, SeekingAlpha