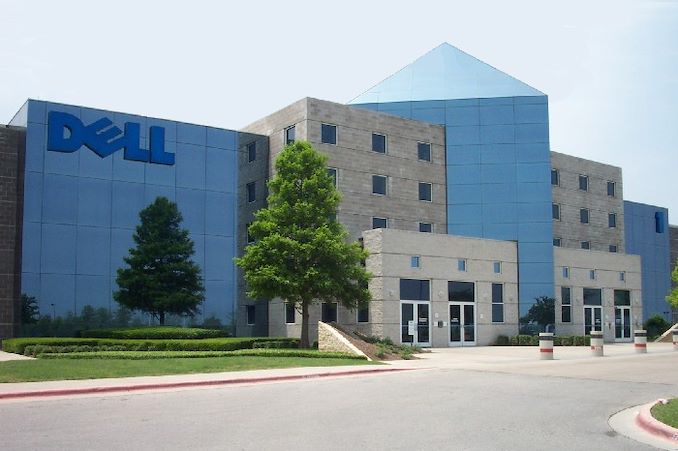 Dell's shareholders on Tuesday voted to make the company public after five years of being a private company. The decision is expected to simplify the raising capital and to allow Dell to pursue stock-based acquisitions, which in turn will help the company to grow further by gaining IP and expertise it needs. In addition, by going public Dell is going to gain mid and long-term institutional investors, reducing pressure on the management. Dell's shares will return to New York Stock Exchange in late December.
A $23.9 Billion Deal
In a bid to become a public company, Dell needs to unify all of its assets first. To do so, the company needs to acquire all of the tracking stock of subsidiary VMWare (DVMT), a company that it controls following the acquisition of EMC in 2015. On Tuesday the majority of investors voted for the deal, under which Dell will acquire the stock at $120 per share. The transaction will cost Dell $23.9 billion, which will be paid in cash and Dell stock. The cash part will be financed by Dell and a special dividend by VMWare. To a large degree, Dell will essentially need to buy back stock of the subsidiary it controls. In turn, this will allow Dell to become a publicly traded company without an IPO because VMWare is essentially a public trading company.
There is a rationale behind Dell's moves. In 2013 in a bid to transform itself from a PC maker to a large high-tech company akin to IBM or HP, the company went private in order to break free from conservative institutional investors who are first and foremost focused on the balance sheet. This gave Dell the freedom it needed to reorganize internally and purchase the necessary outside talent and firms.
After the acquisition of EMC and VMWare, Dell became a leading supplier of PCs, servers, storage, software, cloud services, and so on. This has changed Dell's position in the market substantially, and the company's hope is that with its new business focus, traditional long-term investors will now consider Dell differently than back in 2013. This despite its $52.7 billion debt leftover from its acquisition of EMC for $67 billion three years ago. Meanwhile, the company still needs money to acquire smaller players to stay relevant in the long term.
Always Changing
Dell is not new to transformations. Originally started as a private PC workshop in a dorm room in 1984, Dell began to expand globally by the late eighties. The company was among the first to adopt online sales of built-to-order PCs in the mid-1990s and was rapidly gaining market share till mid-2000s despite economic turmoil of the late nineties and dot-com crash in the early-2000s. In the process the company has outlived numerous rivals, including Compaq, Gateway, IBM's PC business unit, Packard Bell and many others, who were acquired or forced to leave the market. For a number of years Dell was the No. 1 PC maker in the world. Around the time, Dell also began to sell its own servers, televisions, PDAs, printers, and other products expanding beyond desktops and laptops.
Because of commoditization of the PC market, Dell's direct sales model ceased to thrive starting from mid-2000s as many consumers preferred to buy laptops from retailers, which mostly carried PCs from Dell's rivals. In a bid to become competitive again, Dell had to close down its manufacturing facilities around the world, including the U.S. and start relying on contract makers of electronics, just like other PC makers, in 2008 – 2009. Meanwhile, the company never returned to the top spot on the PC market, partly because it was not lucrative enough and partly since Dell wanted to lessen its reliance on PC business.
In a bid to renovate the company once again, Michael Dell decided to make it private in 2013 and successfully did so later that year with the help of Silver Lake Partners, Microsoft, Blackstone Group, Carl Icahn, and others. While being private, Dell acquired EMC and VMware and transformed itself internally in a bid to become a vertically integrated company that provides a variety of devices and services. As ironically as it might seem, in a bid to continue its transformation, Dell needs to become public once again, which is exactly what it is doing.
Dell's shares will reappear at NYSE under the ticker "DELL" on December 28, 2018.
Related Reading: