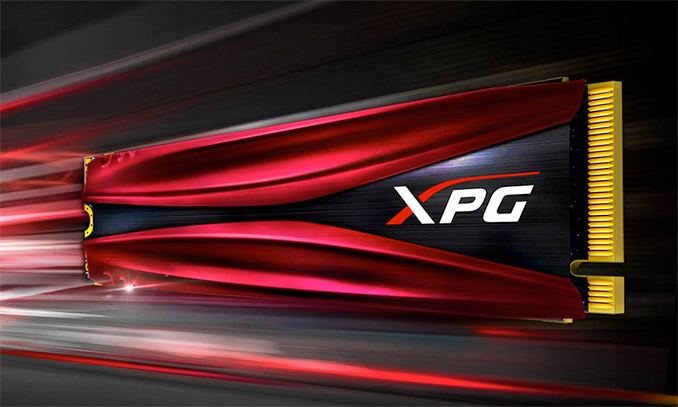 ADATA on Thursday introduced its highest-performing SSD to date, featuring sequential read speeds of up to 3.5 GB/s and random read speeds of up to 390K IOPS. The enthusiast-class PCIe 3.0 x4 drive, whose formal launch had been expected for quite a while, is powered by Silicon Motion's range-topping controller.
The ADATA XPG Gammix S11 Pro is based on Silicon Motion's SM2262EN controller, which is a seriously revamped version of the SM2262 (eight NAND channels supporting up to 800 MT/s data transfer rates, four ARM Cortex-R5 cores, NVMe 1.3, LDPC ECC, RAID engine, etc.) that operates at higher clocks and features some additional firmware-based optimizations to drive performance up.
SMI officially introduced this controller in mid-2017, but the chip took a long time to see adoption as we've only recently seen SSD vendors use it. ADATA is one of the adopters of the SM2262EN that have decided to pair it with proven 64-layer 3D TLC NAND memory in a high-end SSDs. Over time, we expect the controller to be used with other types of flash as well.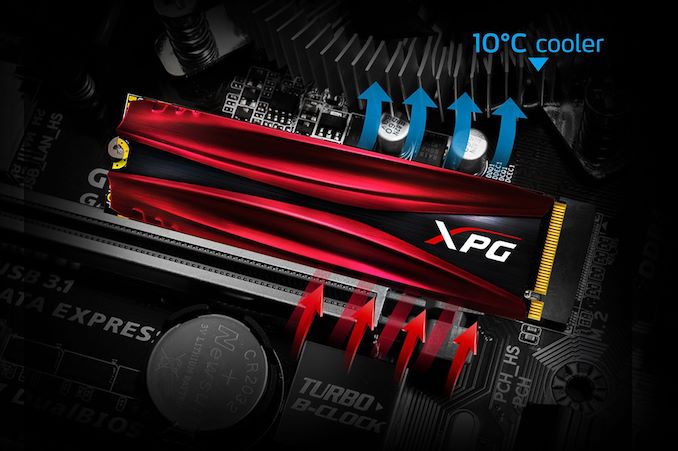 The XPG Gammix S11 Pro drives come in 256 GB, 512 GB, and 1 TB configurations, all featuring a PCIe 3.0 x4 interface. The SSD is outfitted with the company's aluminum heat spreader to ensure consistent performance (assuming that airflows in the PC case are organized properly).
Speaking of performance, ADATA's numbers are similar to those published by Silicon Motion: up to 3.5 GB/s sequential read speed and up to 3 GB/s sequential write speed when SLC caching is used (data based on CDM benchmark), as well as up to 390K/380K random read/write 4K IOPS.
Moving on to endurance and reliability of the Gammix S11 Pro SSDs. The new drives are covered with a five-year warranty and are rated for 160 TB, 320 TB, as well as 640 TB to be written, depending on the SKU.
ADATA XPG Gammix S11 Pro Specifications
Capacity
256 GB
512 GB
1 TB
Model Number
AGAMMIXS11P-256GT-C
AGAMMIXS11P-512GT-C
AGAMMIXS11P-1TT-C
Controller
Silicon Motion SM2262EN
NAND Flash
IMFT 3D TLC NAND
Form-Factor, Interface
M.2-2280, PCIe 3.0 x4, NVMe 1.3
Sequential Read
3500 MB/s
Sequential Write
1200 MB/s
2300 MB/s
3000 MB/s
Random Read IOPS
220K IOPS
390K IOPS
Random Write IOPS
290K IOPS
380K IOPS
Pseudo-SLC Caching
Supported
DRAM Buffer
Yes, capacity unknown
TCG Opal Encryption
No
Power Management
DevSleep, Slumber (0.14 W).
Warranty
5 years
MTBF
2,000,000 hours
TBW
160 TB
320 TB
640 TB
Additional Information
Link
MSRP
$110
$170
$270
ADATA did not disclose when it plans to start sales of the XPG Gammix S11 Pro SSDs, but keeping in mind that competing products are already here, it is in the company's best interest to start shipments of the drives as soon as possible.
When it comes to pricing, the 256 GB version has an MSRP of $110, the 512 GB SKU carries a price tag of $170, whereas the 1 TB model is set to be priced at $270.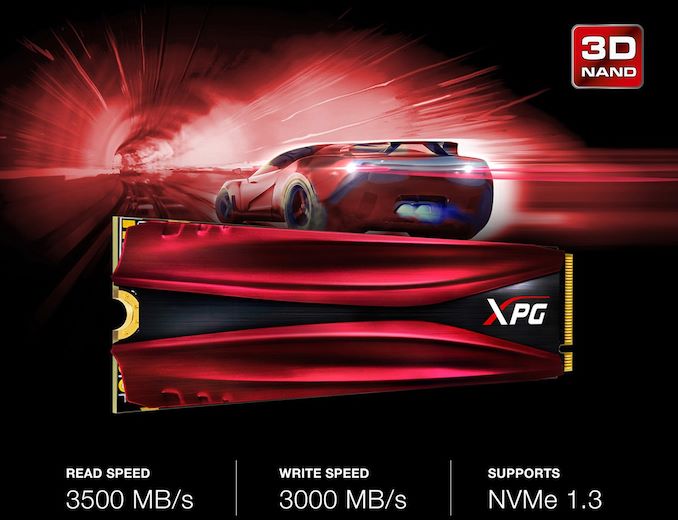 Related Reading:
Source: ADATA