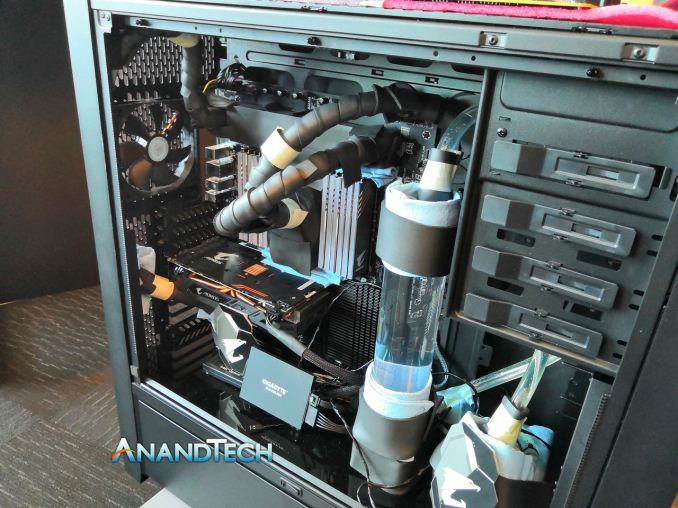 In perhaps a very unexpected turn of events, one of our first meetings at CES has heralded an important nugget of information. One of the boutique system integrators here at CES has told me, in conjunction with a system they are planning to ship, that Intel's 28-core W-3175X processor will be 'around $8k' at retail.
In the middle of 2018, Intel announced that it would be releasing an unlocked 28-core processor, which we subsequently learned will be the Xeon W-3175X, which will have a TDP of 255W with frequencies from 3.1 GHz base to 4.3 GHz single core. It would require a new motherboard due to the six memory channels and a socket change.
We were also told that Intel is planning both 28-core and 24-core parts, and we should expect systems with the top chip and corresponding motherboards (such as ASUS' ROG Dominus Extreme, or GIGABYTE's un-named board) to easily be in the five figure range, especially as systems with the hardware will also be paired with high-end graphics, lots of memory, and plenty of storage.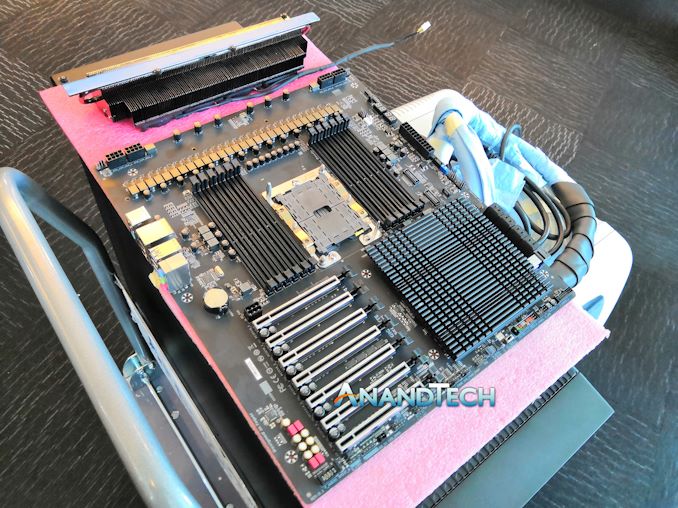 We were told by the system builder that they will expect to start shipping systems sometime in Q2, however the processors will be available before then.
If the price of $8k holds true, the chip is expensive. More reasonable estimates at the announcement were nearer $4k, because of what the CPU has to compete against. Ultimately, Intel knows that this chip will end up competing against its own Xeon Platinum 28-core parts, which already start from $8874. Because this will be a single socket part, unlocked, and have all the cores, I can totally see it eating into some of Intel's margin of those parts. This hardware is perfect for high frequency traders who make 6 or 7 figures a day on the market – they will happily drop 5 figures on a faster machine if it means they can make more money. These chips aren't for 99.99% of consumers at the end of the day, and I can very easily see Intel making the argument that they're not competing against 32-core Threadripper.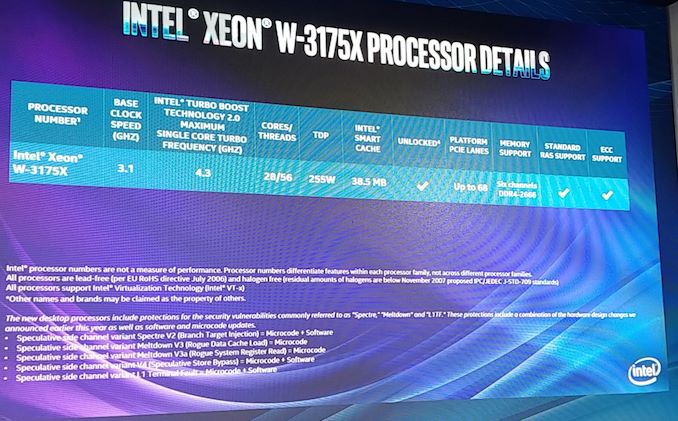 We're looking to confirm this price with other vendors, if it's with/without tax or what a boutique builder might charge to add it into the system. We know that some online retailers have starting listing parts at just over $4000, so it's an interesting disparity between the two. But we thought you should know what we've been told. Thoughts below!
*Images from this story were taken at Computex 2018 and Intel's August 2018 event.
Addition:
We have spoken to other people in the know, and have learned that Intel's original pricing for the chip was around $8000. One of our sources is saying that the initial documents put the price up at that high, however discussions with distributors have confirmed that the on-shelf price is more likely to be around $4500, in line with some retailer listings already out on the market. However, Intel's documents to its partners still state the $8000 price; perhaps the MSRP is that high, however retailers might be cutting into their own margins to sell the chip.