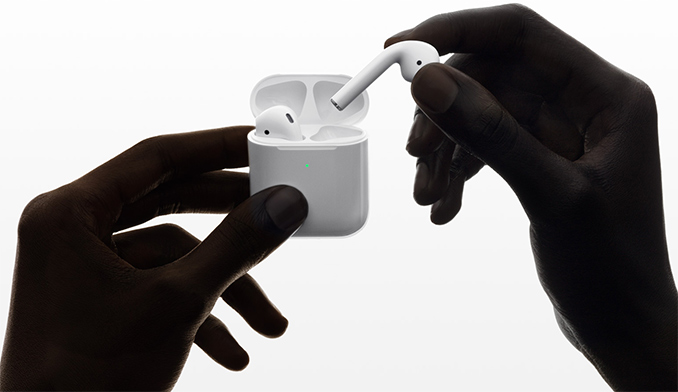 Apple on Wednesday introduced its 2nd Generation AirPods. The new AirPods supports hands-free 'Hey Siri' functionality, a longer battery life for coversations, and faster connect times. The new headset will be available in both wireless and wired charging cases.
The 2nd Gen Apple AirPods use the company's new Apple H1 (Hearable 1?) SoC that is said to be considerably faster and more energy-efficient than its predecessor, the Apple W1. In particular, Apple says that the new AirPods deliver up to 50% more talk time and can switch between devices (iPhone, Watch, iPad, etc.) two times faster when compared to the 1st Gen AirPods. Furthermore, the new wireless headset supports hands-free 'Hey Siri' functionality enabling users to make phone calls, ask for directions, or simply change songs without touching anything.
While the new AirPods deliver up to 50% more talk time, Apple says that their listening time on one charge will remain at about 5 hours, whereas their battery life with a charging case (that holds multiple charges) will remain at about 24 hours, which is similar to what the 1st Gen AirPods offers. Apple did not disclose more precise specifications of the device (e.g., frequency response, etc.).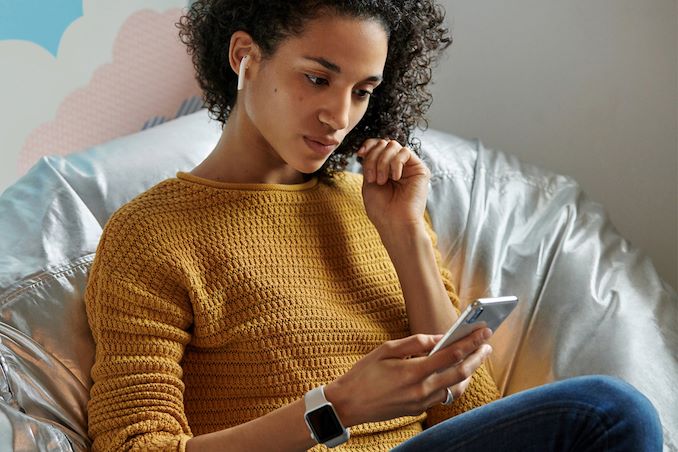 Apple will supply its 2nd Gen AirPods in two versions. The budget model will come in a standard wired charging case and will cost $159. The more expensive model will come in a wireless charging case and will be priced at $199. Both versions will be available starting next week from Apple.com. The wireless charging case will be available separately for $79.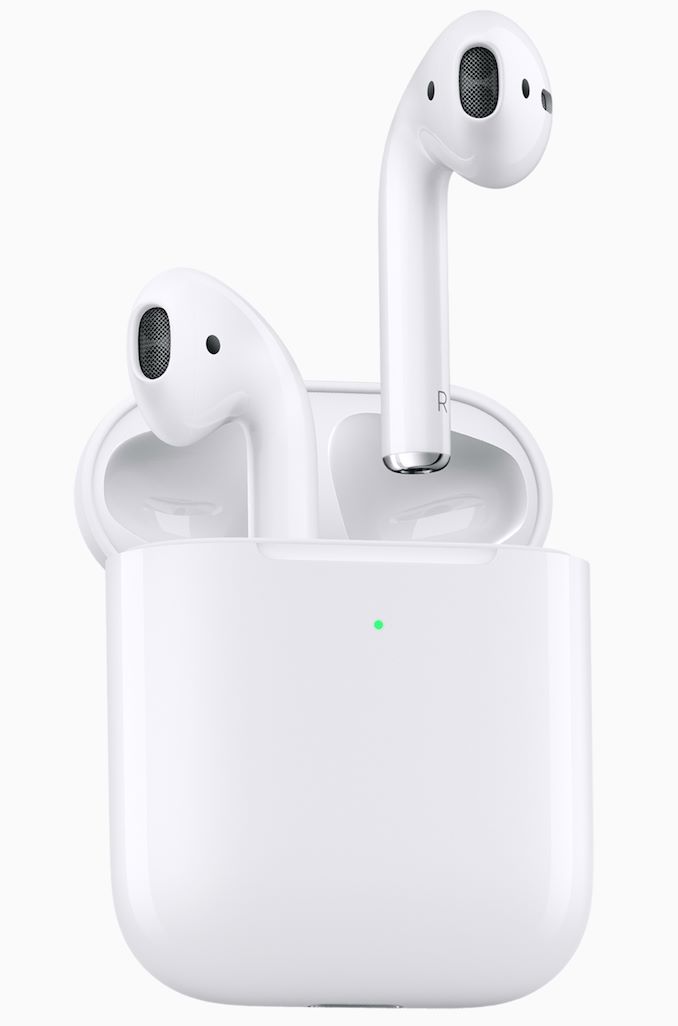 Related Reading:
Sources: Apple